The Shilla Duty Free e-Zine special
---
Talking

Points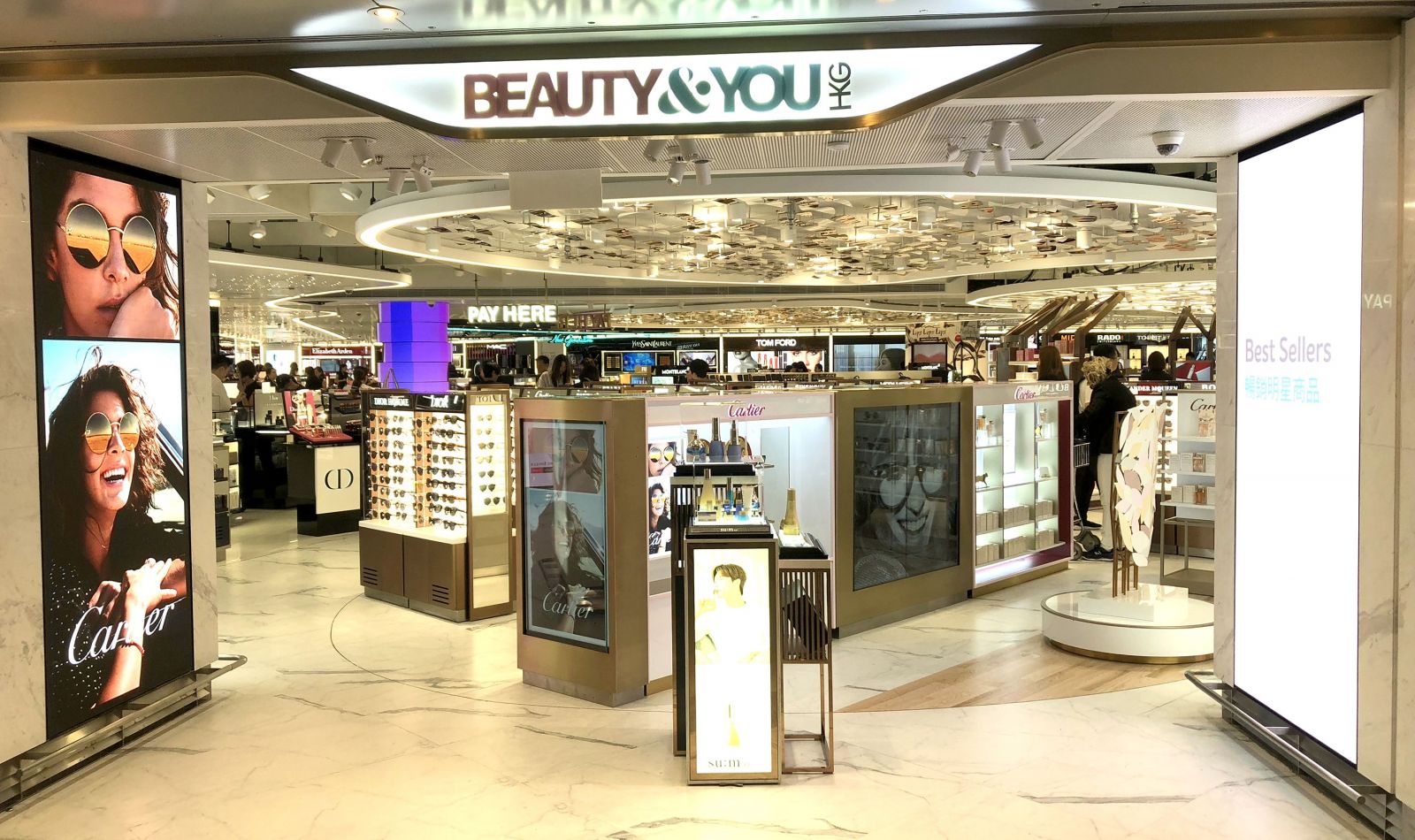 Talking Point
Consolidating the categories
Airport Authority's decision to add fashion accessories to beauty means that Shilla's stores carry a very different character to most airport P&C departments. At the store entrance in South and North wings, sunglasses vie with fragrances and fashion watches for attention; deeper in the store come surprises where bags and other accessories lie up close with Korean and Japanese skincare brands.
Shilla intends that the promotional plan will connect the two categories in consumers' minds. And the adjacencies certainly make sense in some cases, with luxury watches in their own area close to niche, upscale P&C but separated from fashion watches so treatment can be more individual, for example.
But how the whole store plays out, especially for accessories brands, remains to be seen. With P&C dominating the space this could be a challenge (certainly many P&C brands believe so), though Shilla is confident that it can make the total environment work for brands, for the airport and for its own profitability.
Talking Point
Size matters
Airport Authority's decision to consolidate beauty and accessories meant creating six stores from 11, and offered it the chance to bring new brands into the airport by freeing up shopping space elsewhere. It also meant that the two main Shilla stores now represent around 70% of total square footage for the two categories. The South and North stores have become the vehicles to reveal the company's key retail messages at HKIA and its core selling proposition.
At 14,000sq ft and 12,000sq ft, the stores are deep. Will consumers make their way throughout each? The strong brand offer at the rear of the stores (see below) gives Shilla the chance to make this happen, though some suppliers are concerned about potential footfall. Time will tell. There are clear positives too though. The retailer can manage stock better with a higher concentration of business in fewer stores, duplication of staff is reduced and the shopper of course can find multiple categories under one roof.
View from the brands
Shiseido Travel Retail Asia Pacific General Manager Kenji Calméjane: "The Beauty&You concept presents an exciting opportunity for Shiseido Travel Retail, as The Shilla Duty Free and Airport Authority Hong Kong have melded a tremendous assortment of prestige and luxury brands into an innovative multi-category environment. Crucially, technology and digital is woven into the fabric of the retail experience. The stores are in tune with the demands of the next generation of consumers and we are thrilled to be a prominent part of this development across all our brands. 
"We look forward to playing a key role in the growth of beauty sales at HKIA, especially in brands such as Shiseido, Clé de Peau Beauté, Dolce&Gabbana and the red-hot NARS. Supporting the Beauty&You strategy to offer shoppers a personalised and immersive experience, we have the NARS Lip Gallery animation with an interactive digital wall taking place and our NARS counter features our new 'Lips to Style' lip bar concept. Similarly, our Shiseido counter offers a personalised luggage tag GWP service as well as emphasising digital shareability through a photobooth with Hong Kong-themed filters.
"Shilla Duty Free's bold initiatives such as the New Generation and Curated Zone sections show the retailer pushing boundaries. In general, Beauty&You sets a fantastic benchmark of a consumer-focused concept and a strong signpost for the future of the travel retail shopping experience."
Talking Point
Making a grand entrance
There are some fascinating dynamics at play in the entry points to the main stores. On either side come the 'hero' fragrance brands Chanel, Lancôme, Dior and Estée Lauder, but in the centre boutique fragrance competes for attention with fashion watches on one side and sunglasses on the other. There is a strong statement from perfumes like Diptyque, Atelier de Cologne, Bvlgari and Hermès – the aim here is to elevate and personalise the experience and to create a point of difference from the hero brands on either wall.
Sunglasses and fashion watches are high-touch categories that act as a draw in the early part of the store. There could perhaps be stronger visual cues for fashion accessories and fashion jewellery, but further signage will come to reinforce their positions.
The positioning of these categories has resulted in some strong executions and location firsts. For example, Cartier has combined the best of fragrances and eyewear from its La Panthère in a single collection and a memorable display in the South store. This is a major statement from the brand, and underlines how Shilla has encouraged is partners to be creative and different.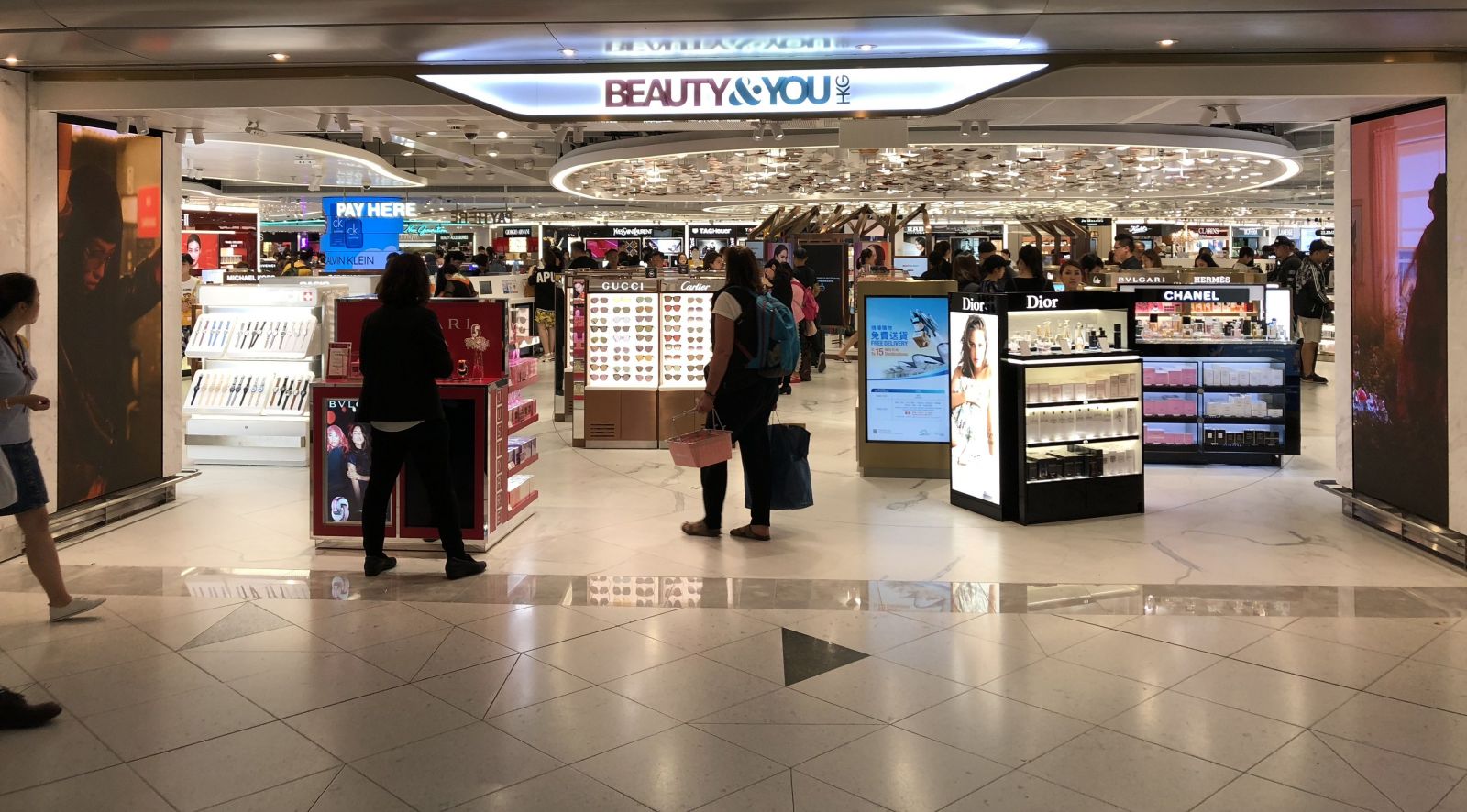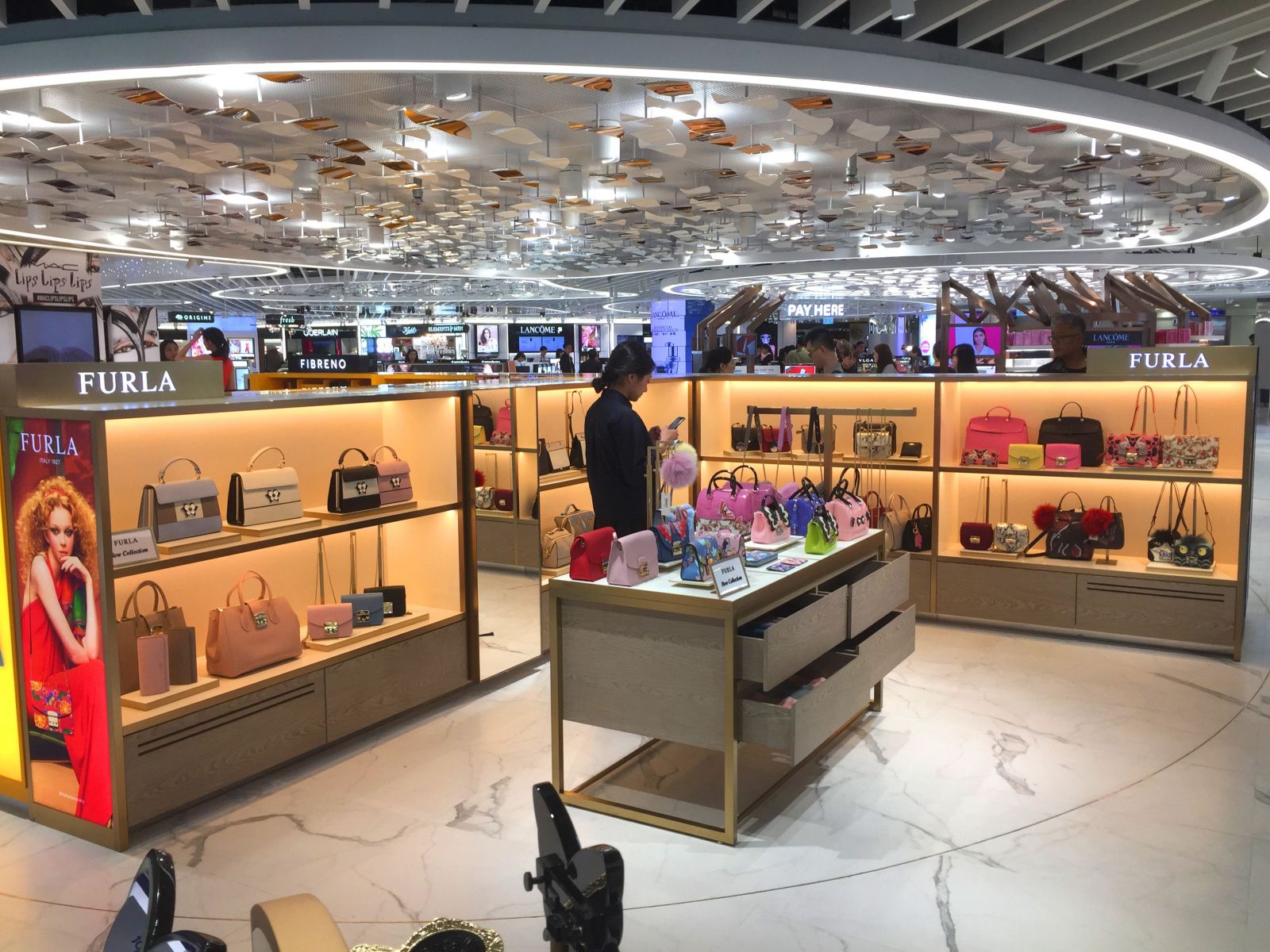 View from the brands
Furla Global Travel Retail Director Gerry Munday: "I'm really impressed with the Beauty&You initiative by Shilla. There are several really strong positives about it, not least that the retailer is giving a number of new, upcoming brands a chance to prove their worth. It gives passengers a wide choice and, hopefully, is addressing not just what Millennials are looking for but all age groups - also taking into account the differing sizes of pockets and purses.
"Another plus is the move away from focusing too much on one specific nationality or product trend but to think more broadly both in terms of passenger profile and product range. I also like the juxtaposition of beauty and fashion in a way that does not detract from either sector, but rather complements both. And, of course, I'm delighted with Furla's positioning within the store. We've got a fantastic spot and first indications are that sell-through is going well. We definitely need more airports and retailers to think in new and more imaginative ways to appeal to their respective passengers and Shilla/HKIA have proved it can be done."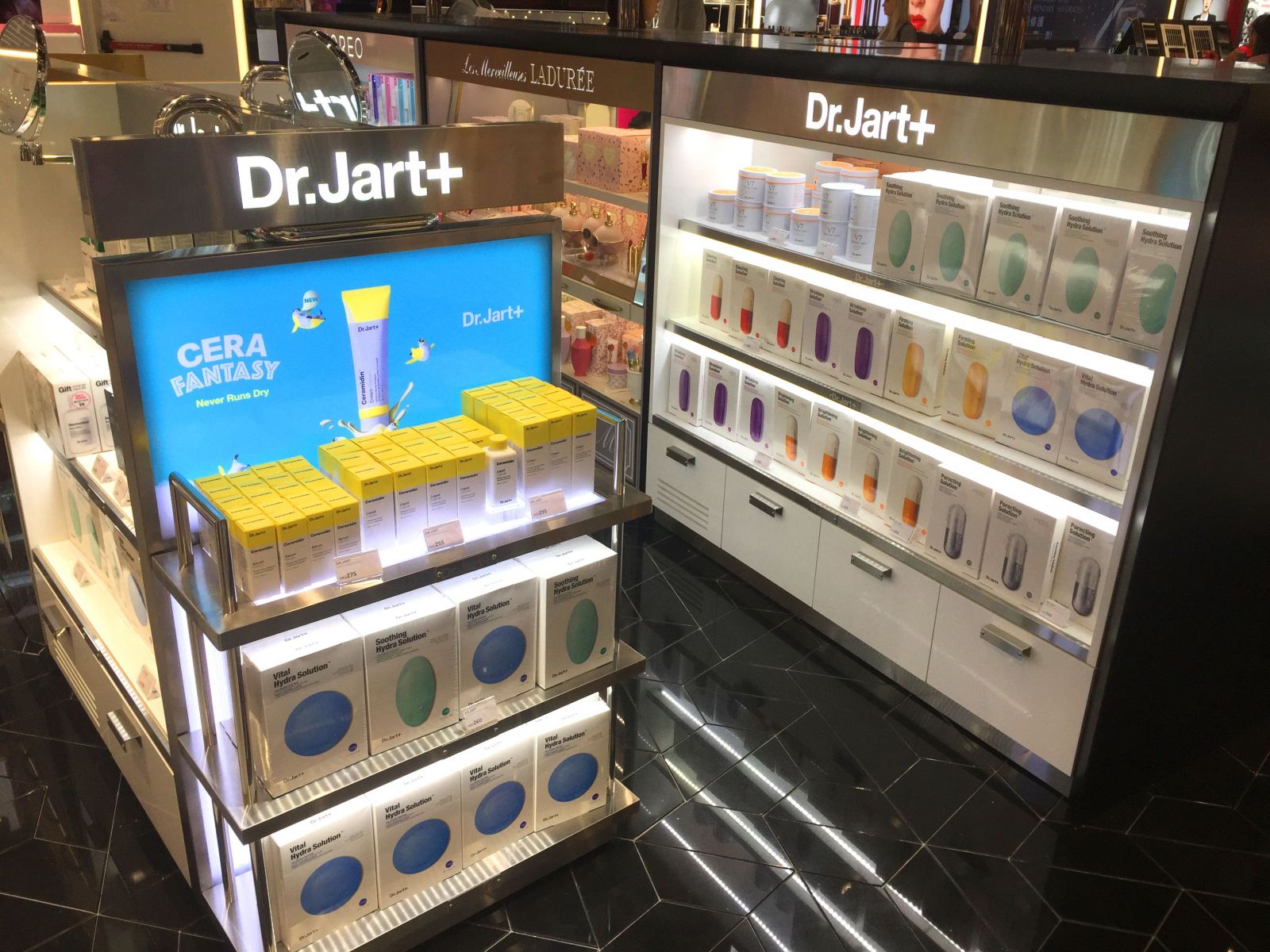 Dr. Jart Regional Manager International Sales Division Travel Retail Soo Song: "This new duty free store concept at HKIA is very interesting. Shilla brings technology such as AR (augmented reality) which is already used in other retail businesses but is not familiar to travel retail so far. Many Millennials, who are used to this kind of technology, especially those from Mainland China, will enjoy this shopping environment. Also this duty free shop does not divide the zones by category so the customer can look around the stores and experience other categories that they had no interest in before.
"HKIA is one of the main gateways for destinations in Mainland China and the rest of Asia. Since these travellers are dramatically increasing [in number], HKIA is a very important location to show our brand and to boost our sales. With expansion to more than 4,000 doors worldwide so far, as a global brand we are focusing on our travel retail business growth. The business proportion of P&C in travel retail is growing, which is a positive sign. At HKIA, with its huge traffic, we expect not only to increase sales but also enhance brand awareness through exposure to many passengers."
Talking Point
An anchor for the store journey
The Curated Zone in the heart of the store offers a clever visual anchor for the entire environment – and offers outstanding branding opportunities in space that can be personalised and changed using video, audio and even sound. During the Grand Opening period there were clever installations from SK-II, Lancôme and Atelier Cologne (simply stunning). Next steps are to ensure that accessories make a distinctive mark in this vital zone.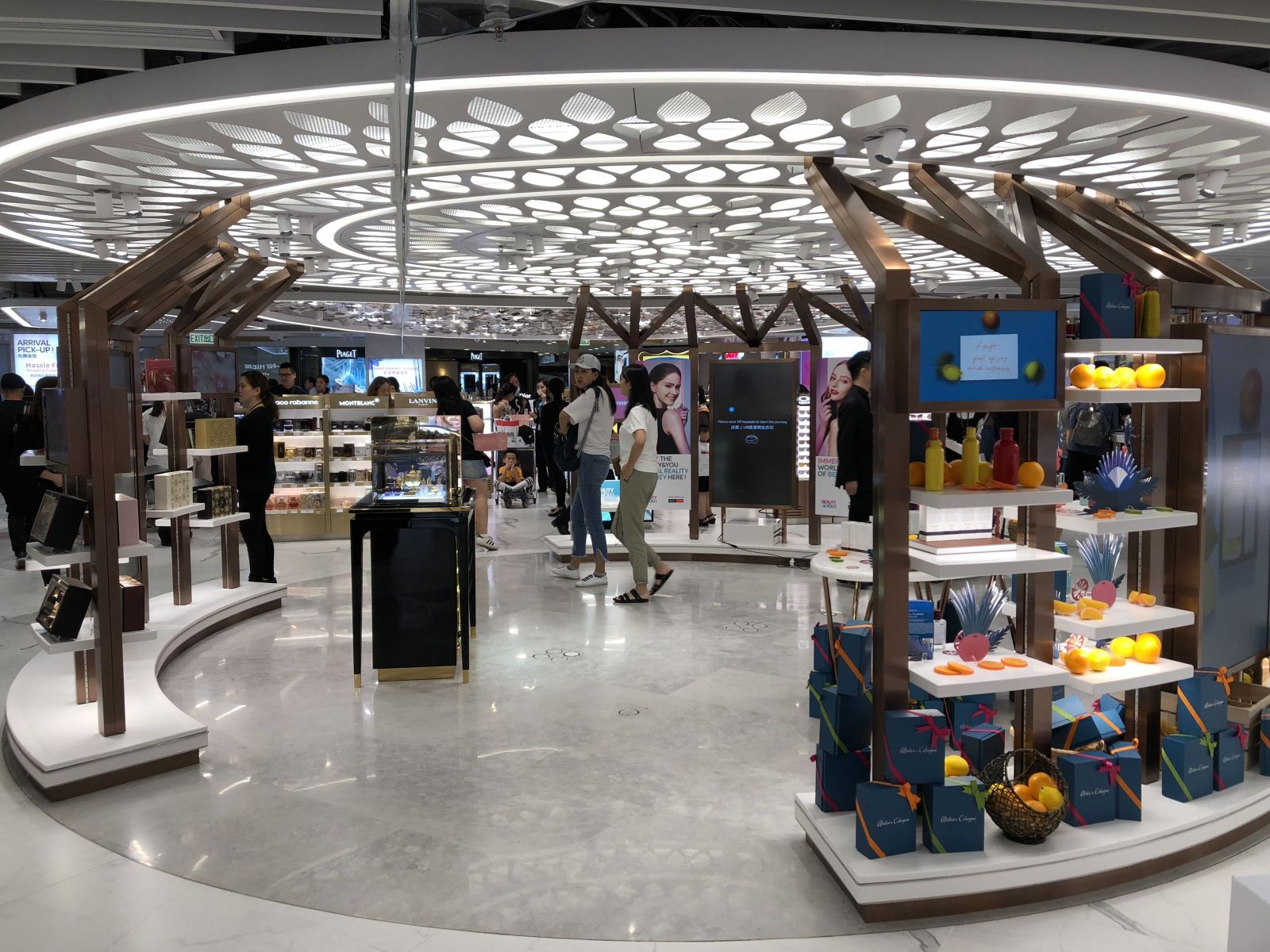 Talking Point
Enlivening design
There are some lovely design touches (UK partner designhouse was a key influence here). The petal motif on the ceilings offers a guide and even a natural feel to certain areas, with the Curated Zone acting as the centrepiece and the 'leaves' flowing out from there. This splits the store into easily recognisable zones – important in a location where ceiling heights only touch 2.4m.
There is smart use of what was not all easy space to work with. One pillar in the centre of the store that could have acted as an obstacle has been turned into a display for virtual make-up, housing MAC Lips and proving a big attraction.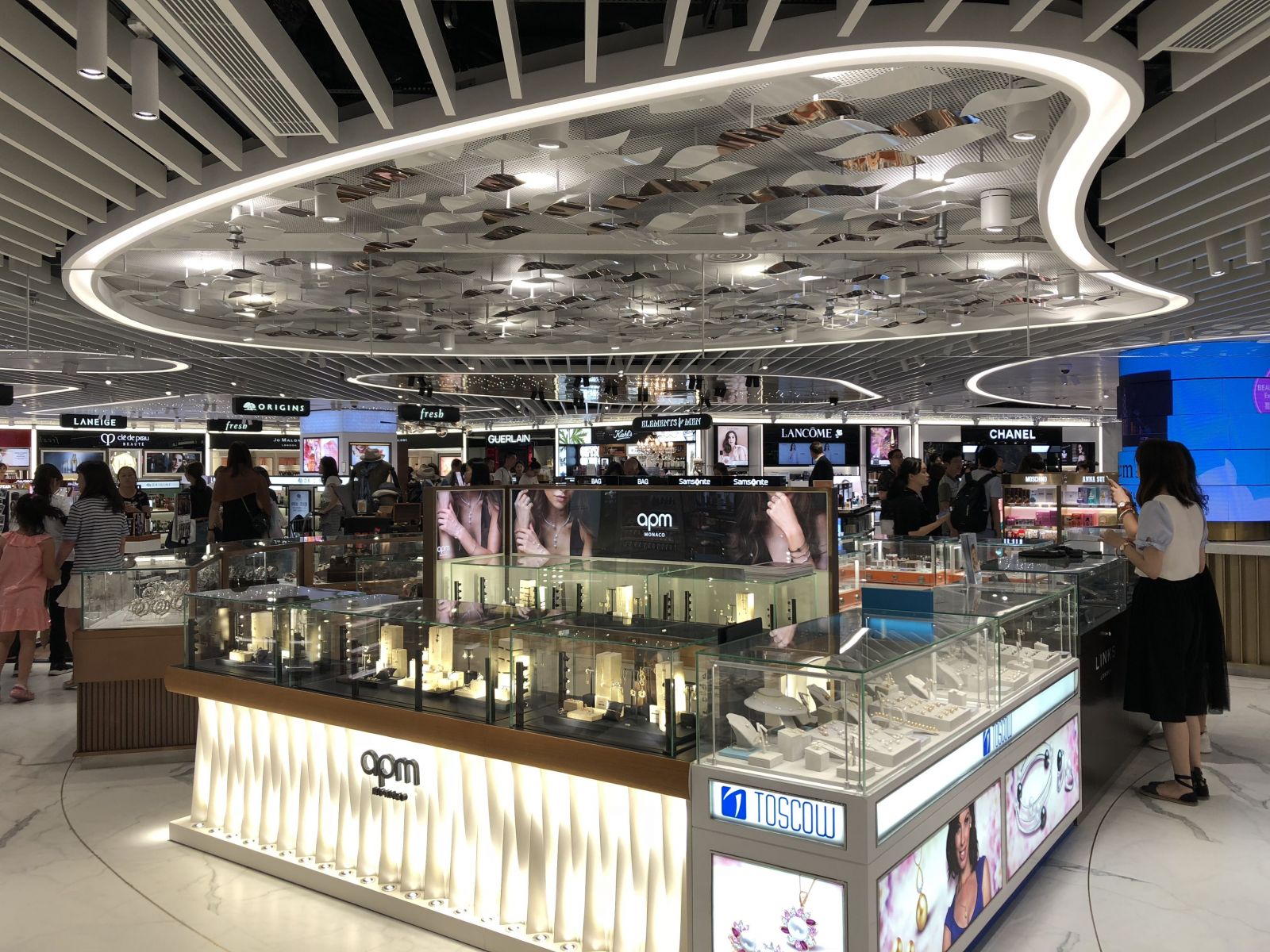 Talking Point
A sustainable approach
Every element of the store was considered with sustainability in mind. That meant local supply of materials where possible and certainly from within Asia; minimum use of heavy materials and state-of-the-art digital ventilation to reduce energy use. The retailer also invested (with AAHK) in a new sustainable cooling system for these stores, meaning it's the first time in 20 years (according to Shilla) that there are no complaints from consumers about the high temperatures.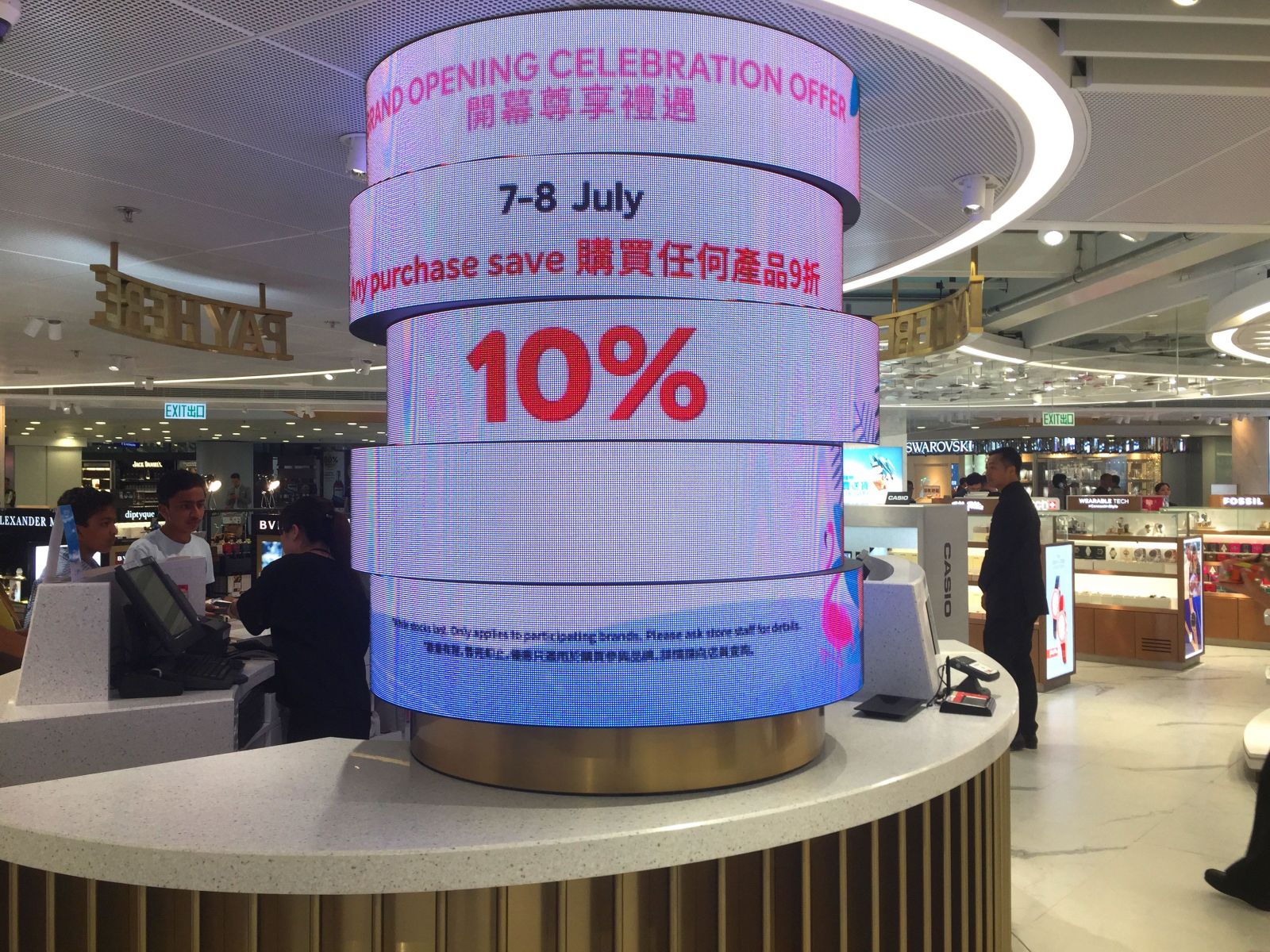 Talking Point
A New Generation emerges
Shilla carefully planned its focus on Korean and Japanese brands under the New Generation branding as a drawcard for younger consumers. But what is also important is that the focus on Korean brands in particular (a natural focus for Shilla) is not over-done.
The company said it was watchful about over-promoting the K-Beauty category, noting that "Korean brands are here to stay but the consumer is more selective than ever". It also notes the emergence of J-Beauty, about which it has learned much from its experience in the ANA-Shilla-Takashimaya joint venture in downtown Tokyo. Shiseido leads the way here but Kosé, Decorté, Three and other brands are performing above expectations, confirming the category's emergence as a staple of Asian travel retail.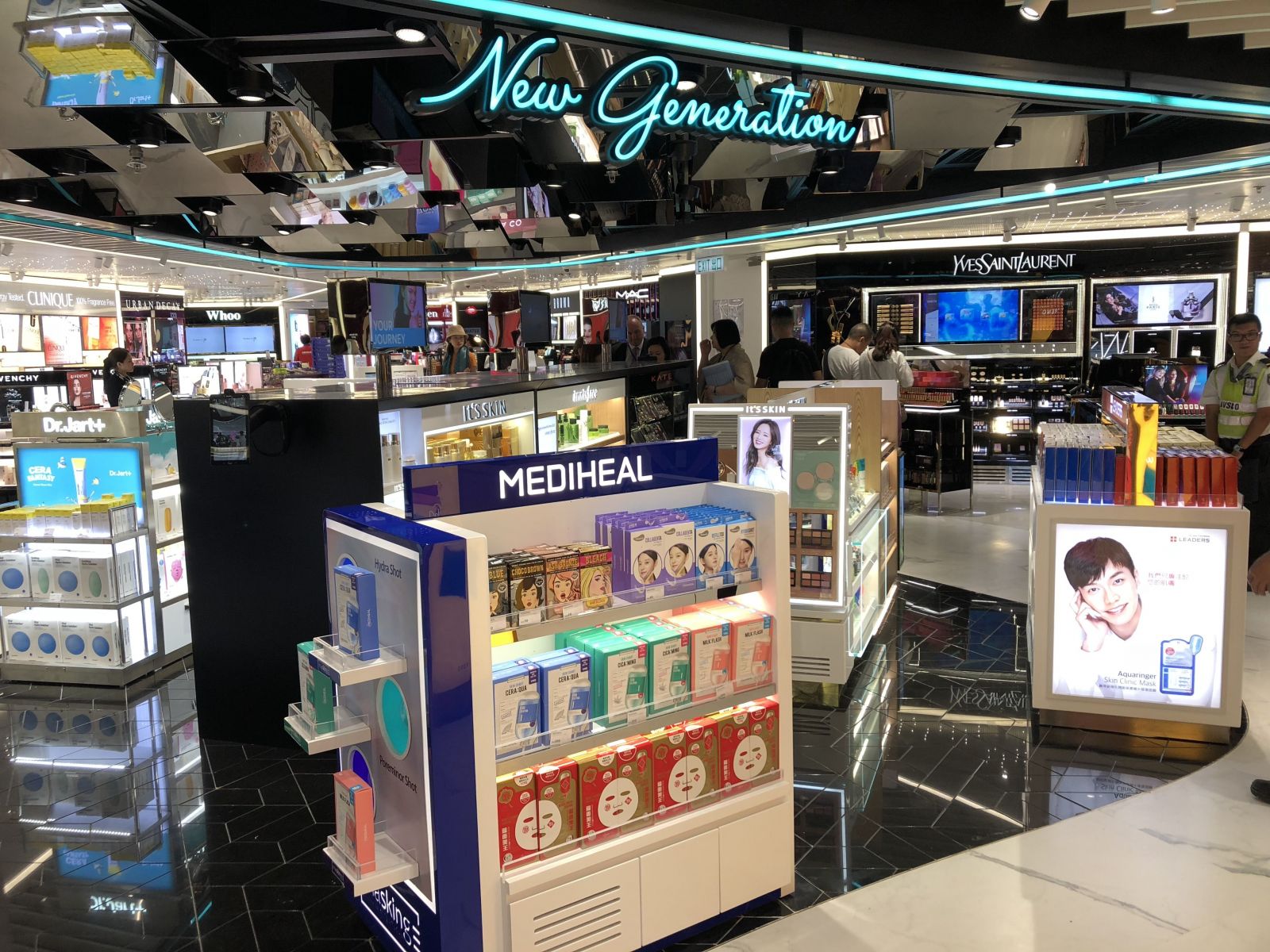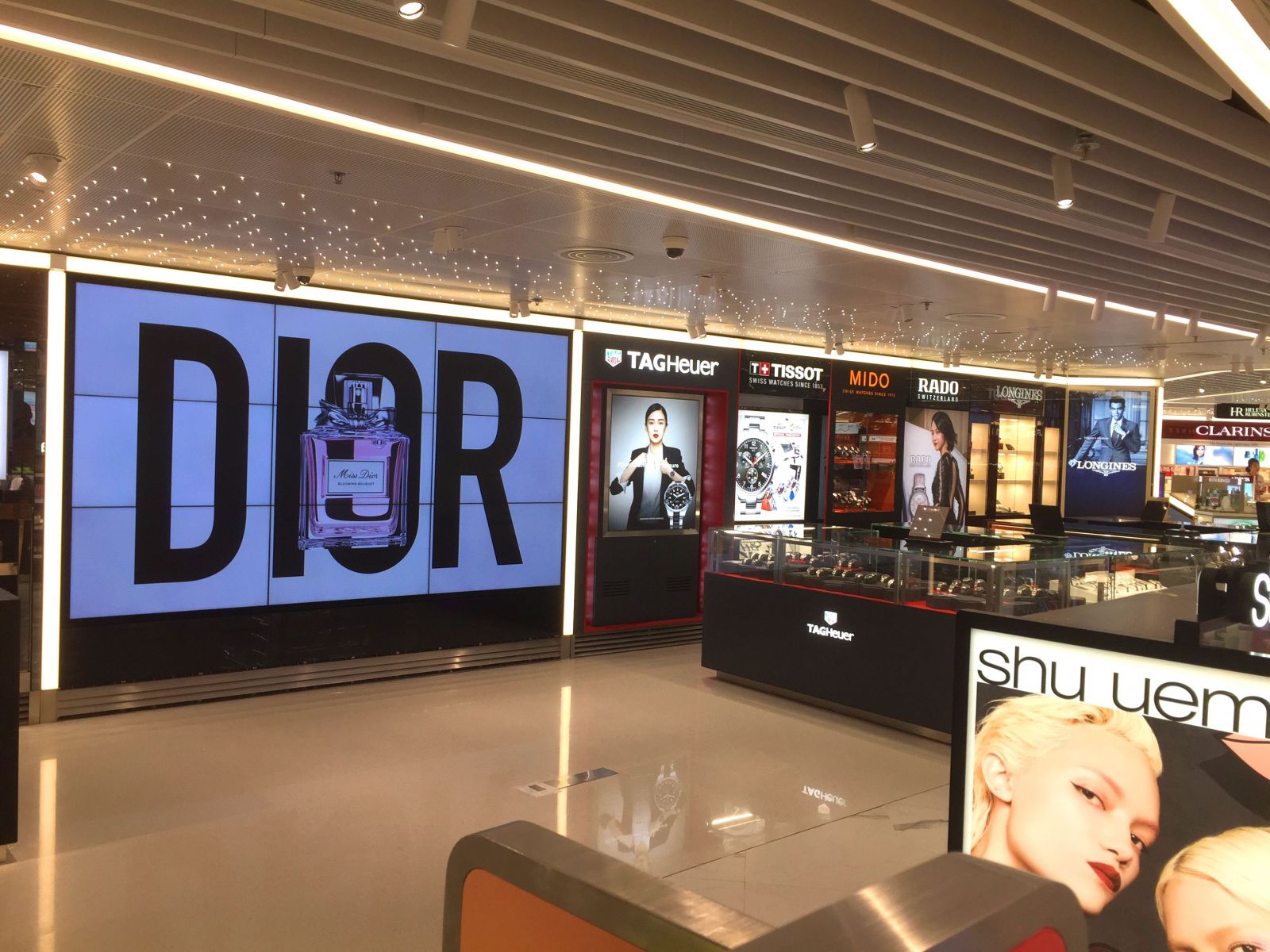 View from the brands
Christian Dior statement: "This Summer Dior partners with Shilla Travel Retail (HK) for a Miss Dior event at Hong Kong International Airport. Miss Dior is the fragrance Christian Dior cherished and nurtured for a long time before it was revealed. On the interactive digital wall, customers can strike a pose and answer the question 'And you, what would you do for love?' They then receive a printed souvenir and share their love declaration on social media. Mirroring the elegance and energy of the Dior catwalk, Dior make-up artists also provide make-up services featuring tailored Dior looks for travellers. In addition, customers can personalise their fragrance and lipstick with the Dior art of engraving service. This Miss Dior event marks the first collaboration between Dior and Shilla at Hong Kong International Airport. Let's spread the love!"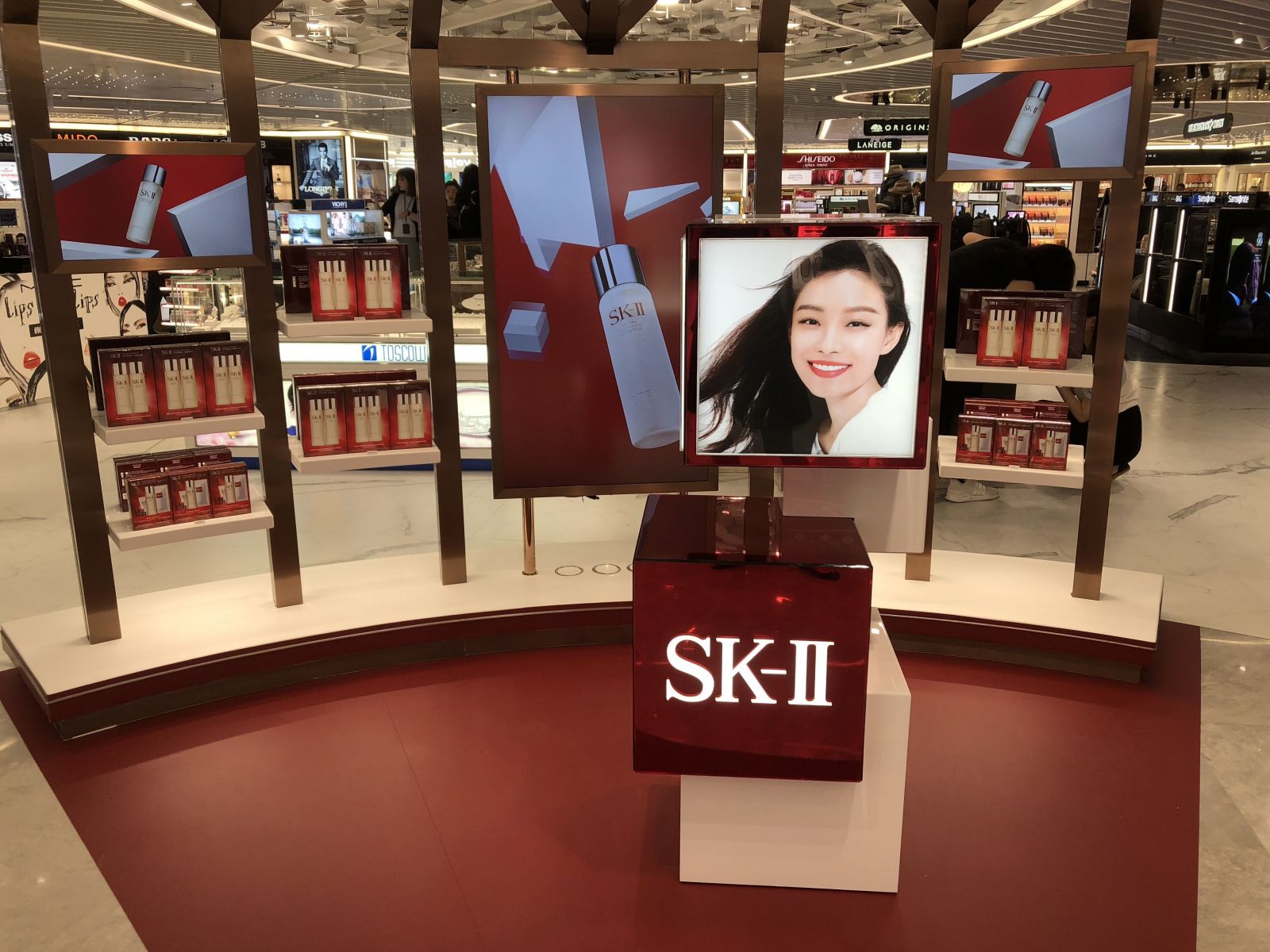 SK-II Global Travel Retail Regional Sales Director Hansook Lee: "Shilla has elevated the retail environment with the new concept of Beauty&You. It drives more interactive and fun consumer experiences using new technologies and providing broader shopping choices across genders among the categories (P&C and fashion & accessories). What is more amazing is that the new stores look very modern and harmonious even with all different zones and various activities creating great excitement for consumers."
Talking Point
Making men a central Element
Shilla has addressed the challenge of encouraging male engagement in beauty with a new concept, Elements for Men. It neatly blends the combined P&C and accessories licence with grooming, skincare and fashion under one umbrella. This zone houses the highest number of exclusive to HKIA items, ranging from Loake and House 99 to Bresciani, Maglia Francesco and Victrix. There's a lovely mix of beauty alongside scarves, underwear, socks and even Italian hand-crafted umbrellas. Crucially this zone is home to some of the stylists that Shilla employs in the store to offer tips on grooming and introduce some of the less well-known brands. It is also – like other elements of the store – being marketed through Chinese and local KOLs, as Shilla and more of its brand partners engrain influencers into their marketing calendars.
---
The Moodie Davitt e-Zine | The Shilla Duty Free e-Zine special | 17 July 2018