Shopping with style
---
Puig has executed what it says is the most ambitious Paco Rabanne activation in the Middle East to date – with a striking name to match.
Paco Market, a supermarket-themed concept at Abu Dhabi International Airport in partnership with DFS Group, ran for the month of October in Terminal 1. Shining gold-coloured tills, baskets and shopping trolleys offered a high-end spin on the idea of a supermarket.
Bar codes were projected onto the floor while staff wore outfits inspired by retro US cashier uniforms and invited travellers to "discover the world of Paco Rabanne fragrances in character at mock cash-till stations."
The aim was to deliver "different, fun and interactive" moments and customer interaction was key. A touchscreen vending machine offered fragrance samples, for example, while an iPad shopping game provided the chance to win an exclusive gift with purchase.
In a neat final touch, both literally and figuratively, a wrapping service gave customers the choice of various Paco Rabanne-branded packaging styles when they made a purchase.
---
"With Paco Market, we want to reinvent the fragrance discovery that is becoming more conventional, lacking surprise or entertainment," said Paco Rabanne Parfums General Manager Frédéric Appaire.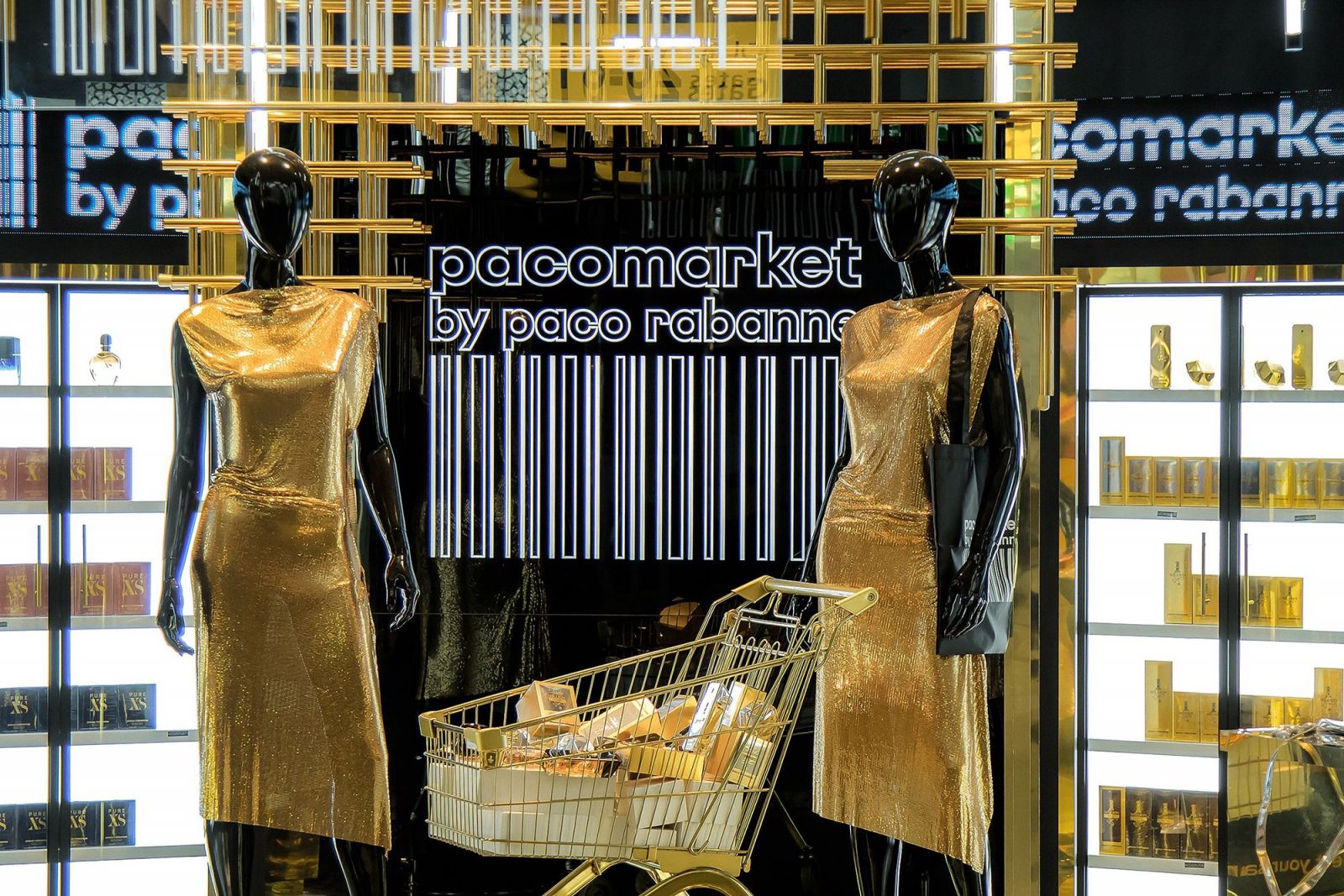 The 39sq m space incorporated shopper engagement elements with a distinctive theme and eye-catching design.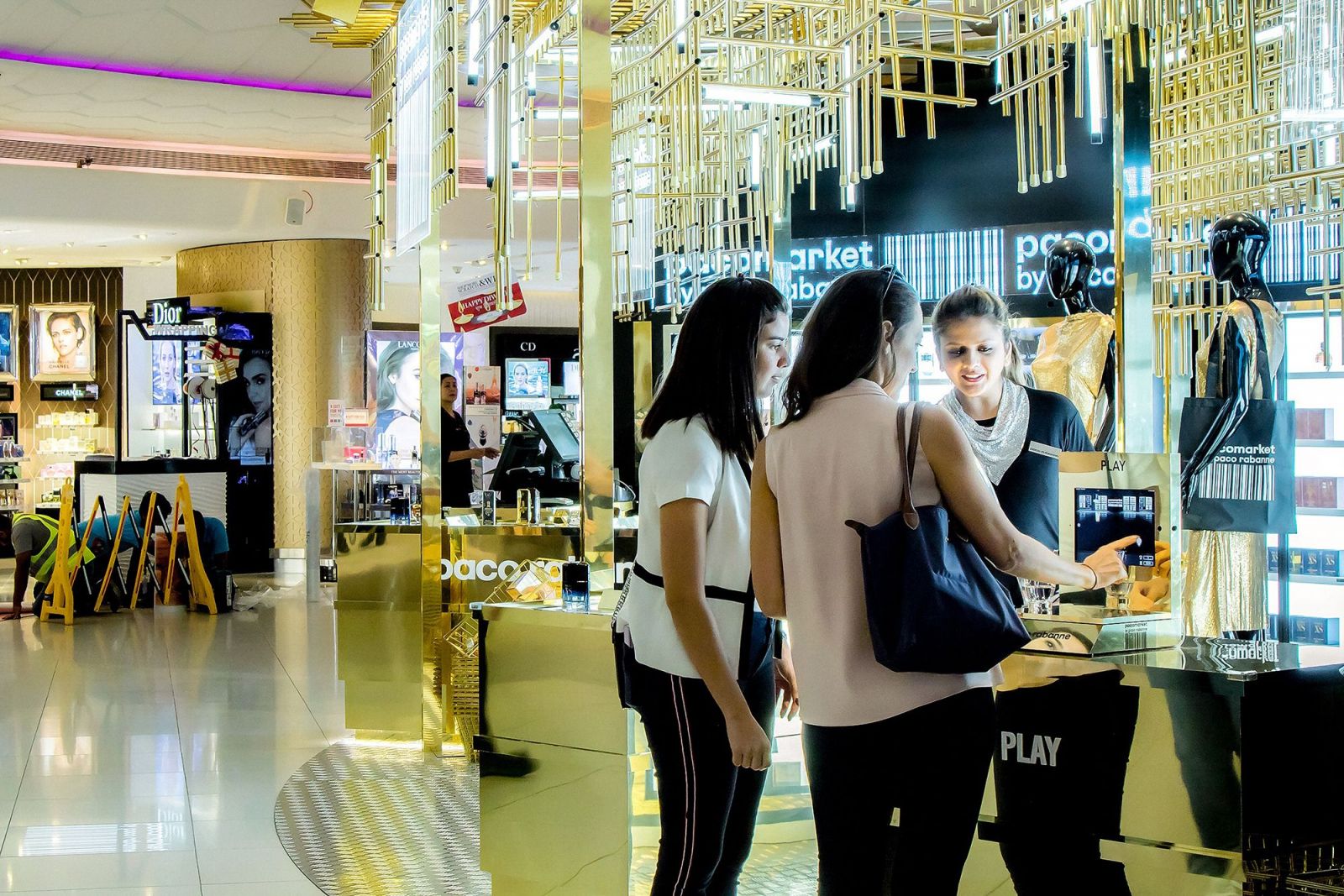 Lucky winners of an iPad game won an exclusive gift with purchase offer.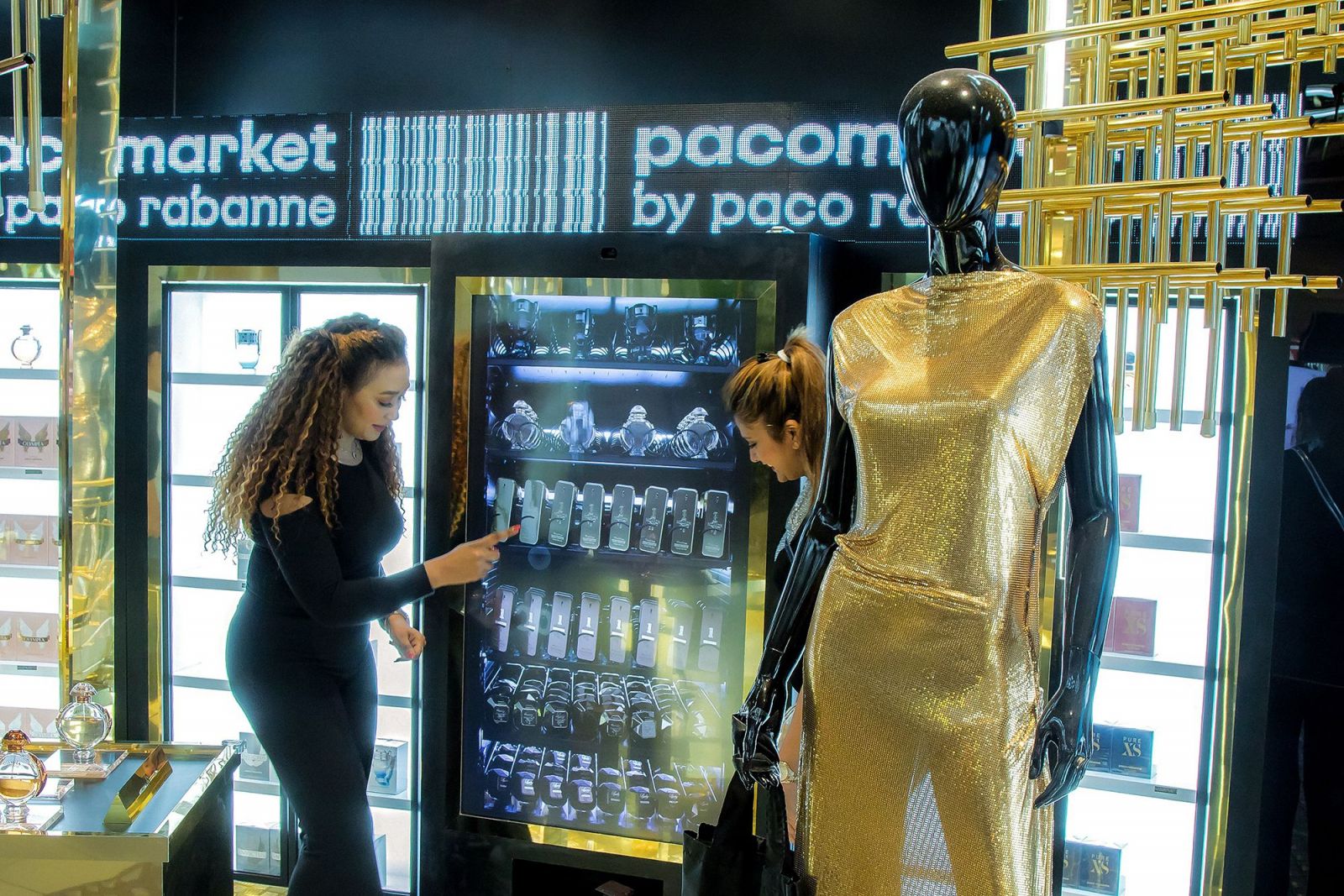 Packed with fragrance samples, the Paco Market vending machine was more luxurious than its supermarket equivalents.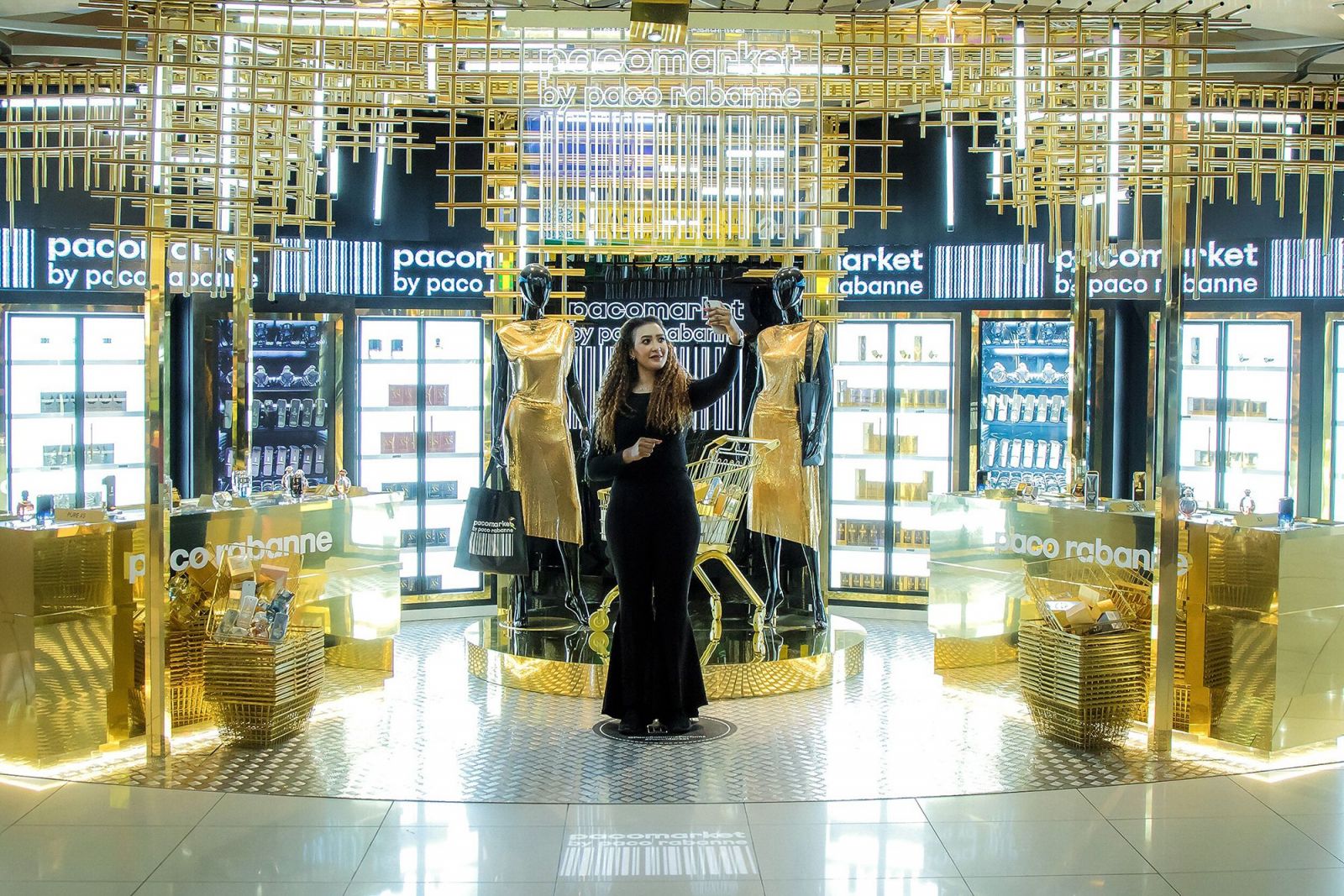 A dedicated selfie site encouraged visitors to pose in front of the gold shopping trolley.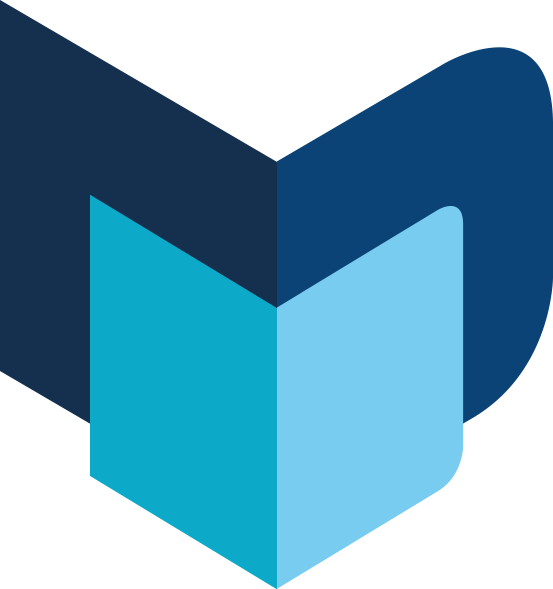 ---
The Moodie Davitt e-Zine | Issue 253 | 3 December 2018