Cupid is causing mischief at Brussels Airport in an innovative augmented reality art installation that aims to showcase local culture and give passengers a memorable experience. Colleen Morgan reports.
Imagination and illusion: Watch as Cupid leaves The Feast of Venusto to go exploring.
Cupid, pull back your bow… and catch passengers' interest!
The mischievous Roman god of love is up to his old tricks at Brussels Airport… and while passengers may not be falling for each other they are certainly falling in love with the airport's latest art installation.
Through a collaboration with the official tourism organisation for Flanders and Brussels VisitFlanders and Skullmapping, an artistic collective run by Filip Sterckx and Antoon Verbeeck, the airport is treating its passengers to an art exhibition with a difference.
In a waiting area that currently features a collection of paintings by Flemish artist Sir Peter Paul Rubens, Skullmapping has used augmented reality technologies to create a startling effect. Via a projection system and mini-mapping, Cupid manages to 'escape' from Rubens' The Feast of Venusto explore other paintings and make his presence felt at the airport.
It's cute, it's clever and it's fun. The installation encourages passengers to take notice of the works of arts and leaves them with a great memory of an airport that is intent on adding an extra touch to ensure passenger engagement and entertainment.
The Rubens exhibition is part of a new experience project at Brussels Airport dedicated to showcasing Flanders' tourist highlights. At various places in the airport's two piers, experience displays have been set up to explore key themes of the Flemish Masters, gastronomy and cycling.
"Brussels Airport is the international and intercontinental gateway to Flanders. We wish to welcome foreign visitors who arrive through the airport with the best that Flanders has to offer," said Minister of Tourism Ben Weyts at the launch in June.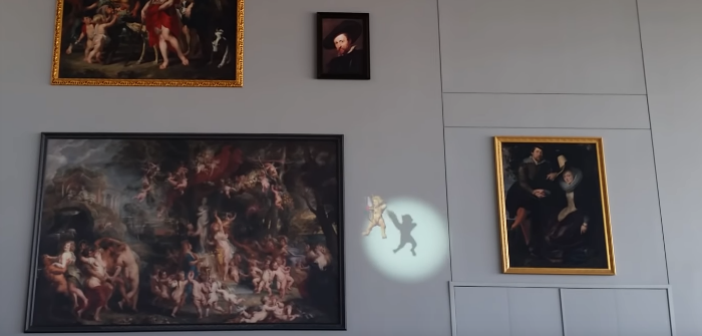 The Cupid project aims to showcase the art of the Flemish Masters and encourage travellers to make the most of the local area.
"And we wish to motivate departing passengers to come back. For this we are making use of our strongest tourist highlights. Just think of the world-famous Flemish Masters, with which we position ourselves as the cradle of much European art and culture. Our displays show the finest of Flemish culture."
Upcoming art exhibitions will focus on Brueghel and Van Eyck, two more Flemish Masters, while passengers in Pier B now pass a colourful display of art. Several design elements at Brussels Airport also reflect the region's comic book culture and art.
"Passengers can not only get to know more about our most celebrated artists, they can even experience our rich culture from close quarters by, for example, getting behind the frame of a painting," concluded Brussels Airport Company CEO Arnaud Feist.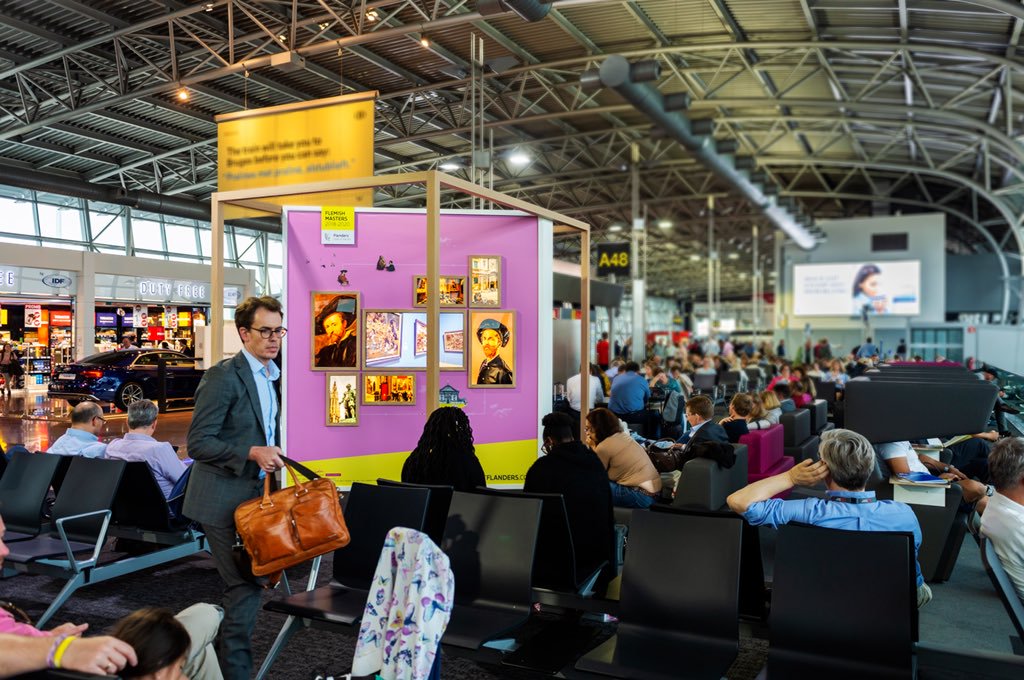 Experience displays have been set up throughout Brussels Airport to explore key regional themes.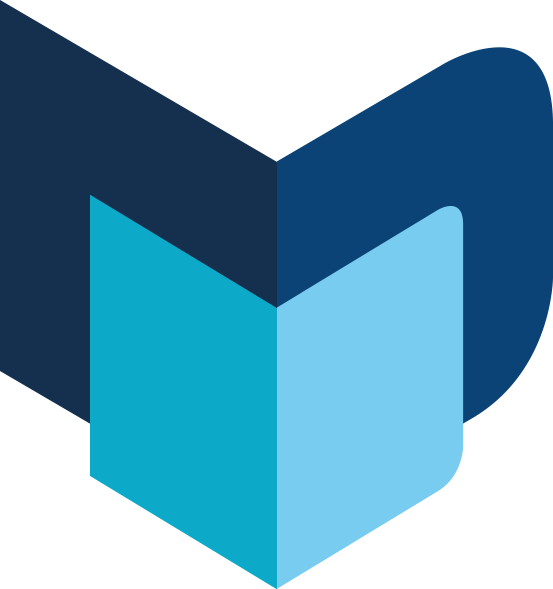 ---
The Moodie Davitt e-Zine | Issue 253 | 3 December 2018