A view from China's travel retail powerhouse
China Duty Free Group President Charles Chen's address was one of this year's Trinity Forum's most anticipated. The youthful veteran of 31 years in Chinese travel retail did not disappoint. And he had a few surprises in store.
In a riveting address, Charles Chen considered the changing nature of the Chinese traveller and explored the ways in which the industry can adapt to better serve this fast-growing, high-spending but intrinsically diverse demographic.
While most of his address was about seizing opportunity, Chen noted that it had been a challenging economic year for China. The trade war with the US and fluctuations in the exchange rate are just two factors that have led to what he called "consumption downtrending". There are worries that the situation has affected the Chinese consumer's proclivity for shopping, he said.
But such concerns have to be judged within an overwhelmingly long-term positive context, he noted. Chinese traveller numbers and Chinese travel-related spending continue to grow. In terms of outbound passengers, said Chen, Chinese citizens travel more and spend more than any other nation. First half outbound travel grew +15% year-on-year compared to the same period of 2017.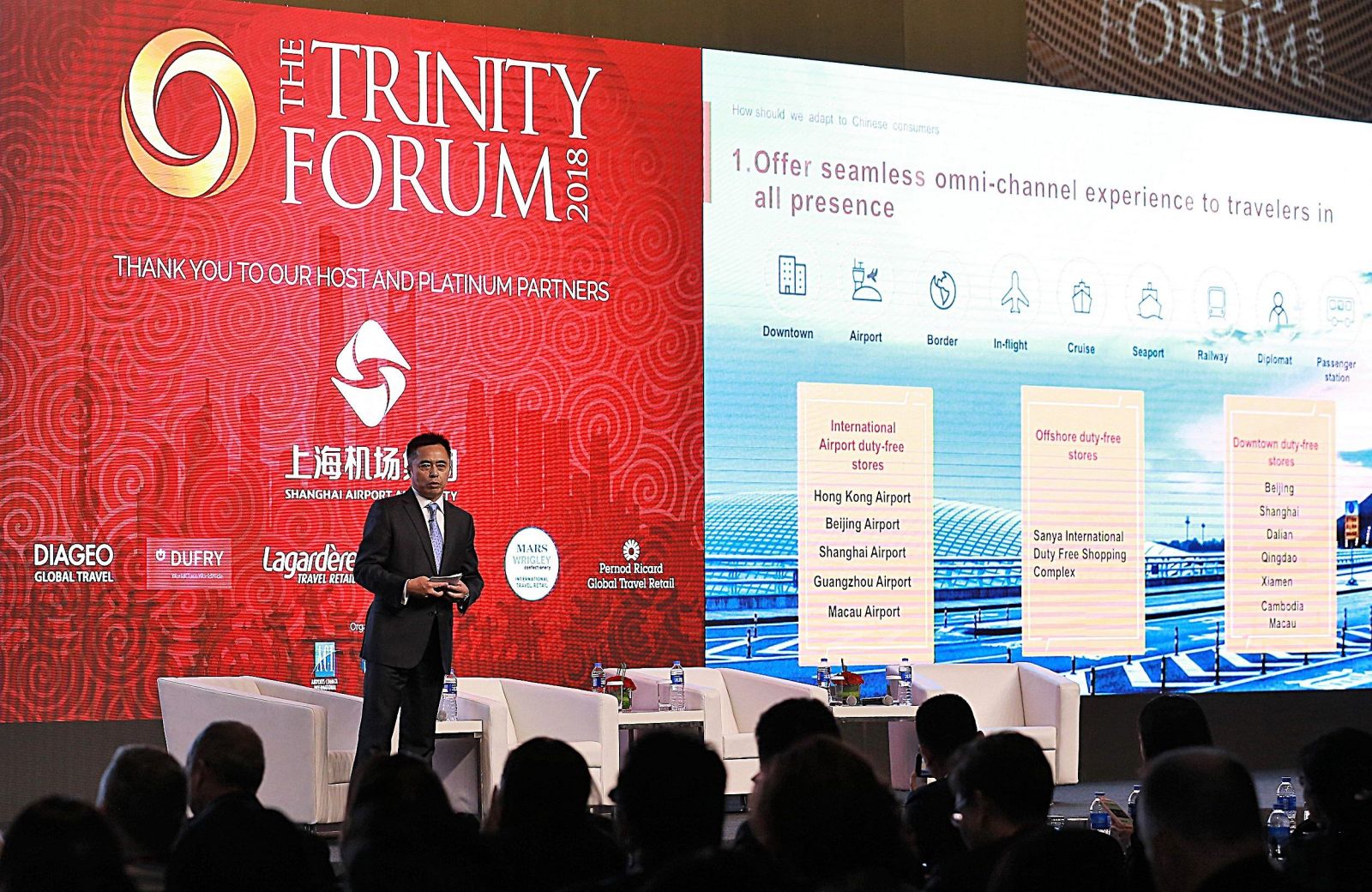 "Duty free exclusives are something we should really pay much more attention to."
What is driving such growth? Chen cited factors such as increased income, relaxed visa status and easier access to travel services online.
And who is today's Chinese traveller? "Our passengers are more sophisticated than ever," he said, adding that traditional categorisation of middle classes, Millennials and Generation Z no longer sufficiently address the growing diversity of these consumers. Instead, he cited McKinsey's eight categories outlined in a recent report: travelling shoppers; backpackers; stress relief seekers; novice travellers; cost-aware sightseers; personality pioneers; travelling hipsters; and urban charm followers.
Still, he said, while China's Generation Z may be a diverse group, collectively they offer one of the biggest opportunities to the industry.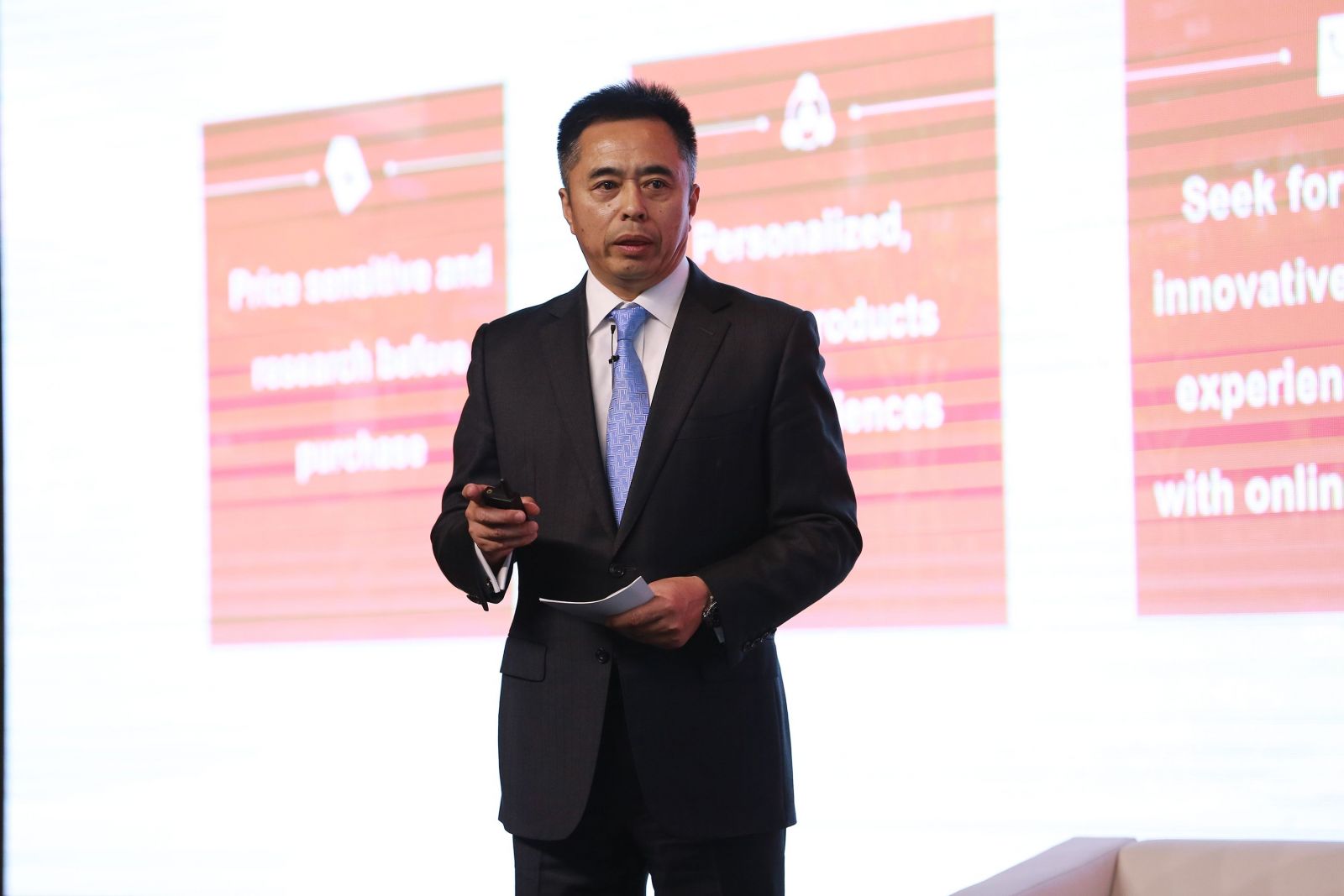 So how can we adapt to ensure we capture today's Chinese consumer, who is driven by mobile and online platforms? New, innovative experiences and brands are what these increasingly sophisticated travellers are looking for, he said, arguing that their needs can only be sufficiently met by a "seamless omni-channel experience". This should be in place across all areas of travel retail, from airports to offshore to downtown duty free stores.
Added to this, he said, must be an unrivalled product assortment and brand offering, coupled with competitive prices. Technology can also be used to enhance the consumer experience and increase engagement in store, he said, citing examples such as Duty Zero by cdf's hi-tech digital bartender concept at Hong Kong International Airport.
Chen called for a much-extended focus on travel retail-exclusive products and collections. Increasing differentiation from the domestic offer is, he said, crucial to maintain the relevance of the channel. "They are something we should really pay more attention to," he said. "People buy [an exclusive] and they are so happy to have it, they show it to their friends."
"Driven by China's booming economic development, Shanghai's airports have entered into a golden era of development."
He then turned to a subject that would echo repeatedly during the conference, as it has since the event's inception in 2003 – concession fees. More realistic rent and commercial terms, he said, are the most important way in which airport authorities can help to ensure travel retail remains relevant and attractive to the modern consumer.
Chen saved perhaps his most telling message for last, one related to retail pricing. He said that airports should not seek to impose "lowest price-point" policies on their concession partners. Such policies are ultimately self-defeating for airports and, especially, for retailers, he said. Too many airports are focused on such policies, rather than seeking to develop the upside of the business. "This is a problem that we need to discuss with the airport authorities," he said.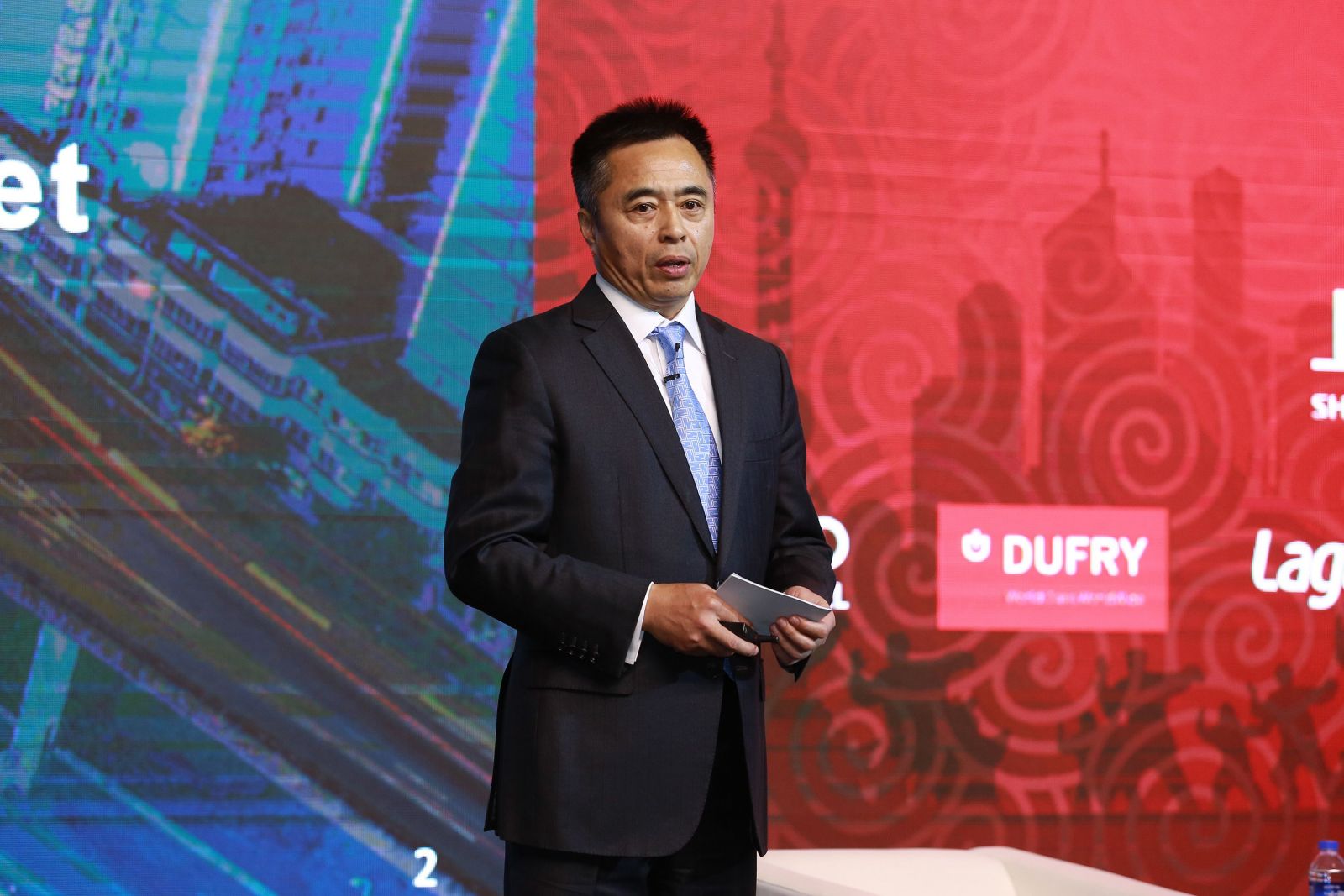 Charels Chen said that airports should move away from "lowest price" guarantees (and requirements) of their retailers.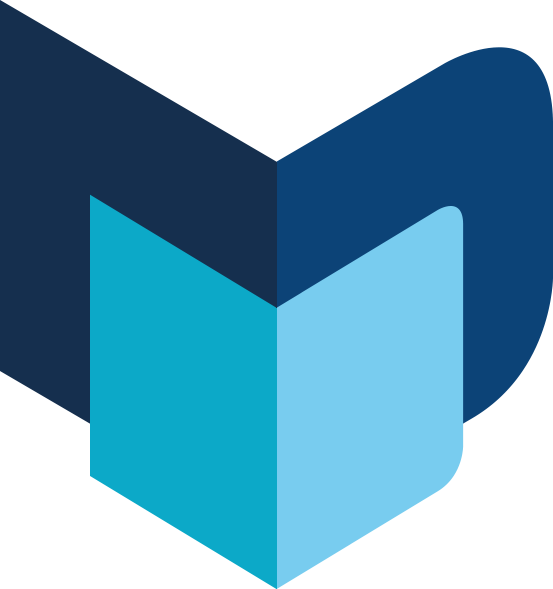 ---
The Moodie Davitt e-Zine | Issue 252 | 16 November 2018