Gangnam style
---
Shinsegae Duty Free's new downtown store in Gangnam, Seoul, will be a "mindmark" consumer experience, the company has pledged, offering not only duty free shopping but also a Korean cultural and lifestyle immersion. As well as a brilliantly varied Korean and international product range, Shinsegae has focused on experiences highlighting "how trendy life in Seoul can be". The store features Korea's first 3D media façade and social media playground Studio S. See below for some stunning early images.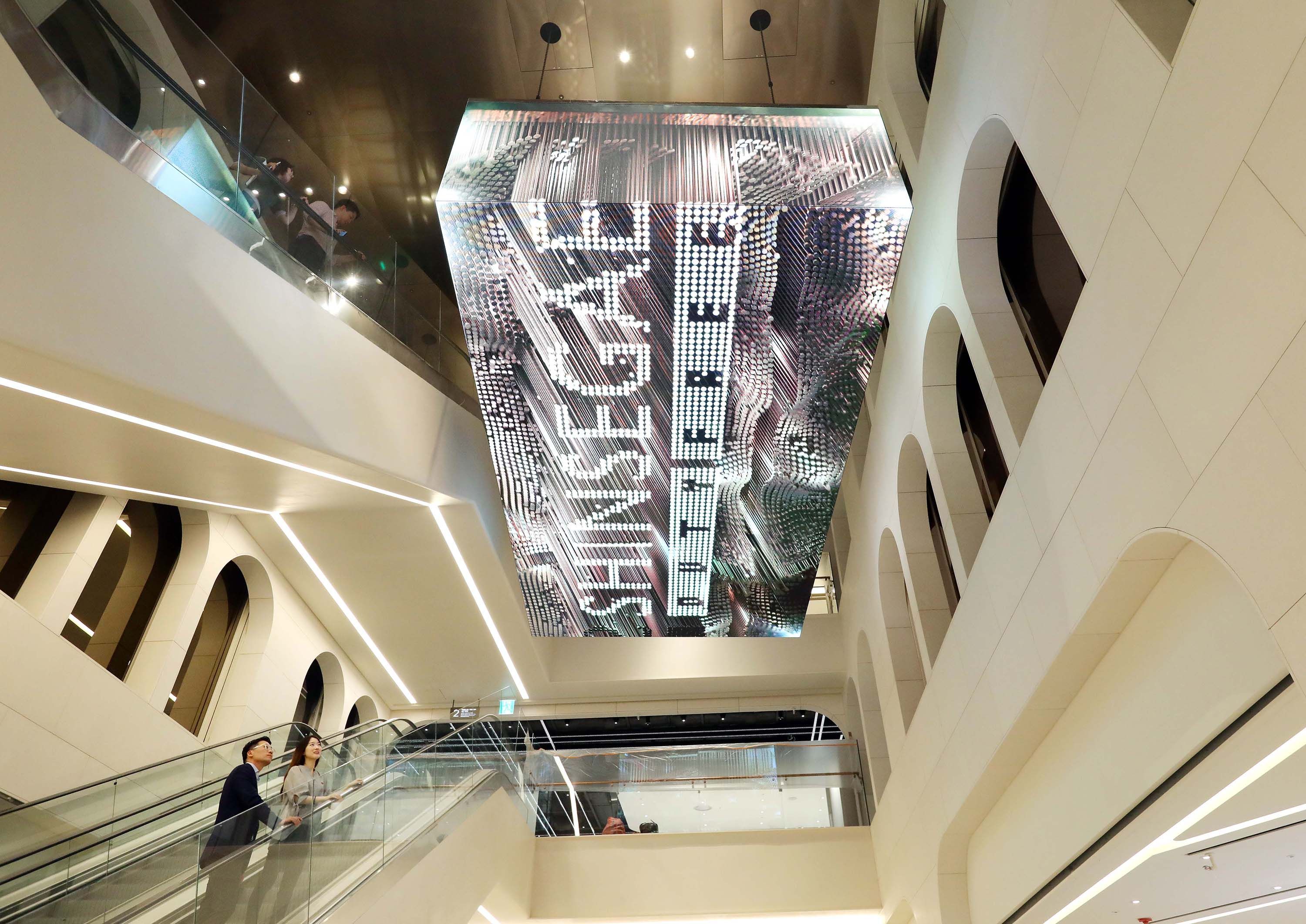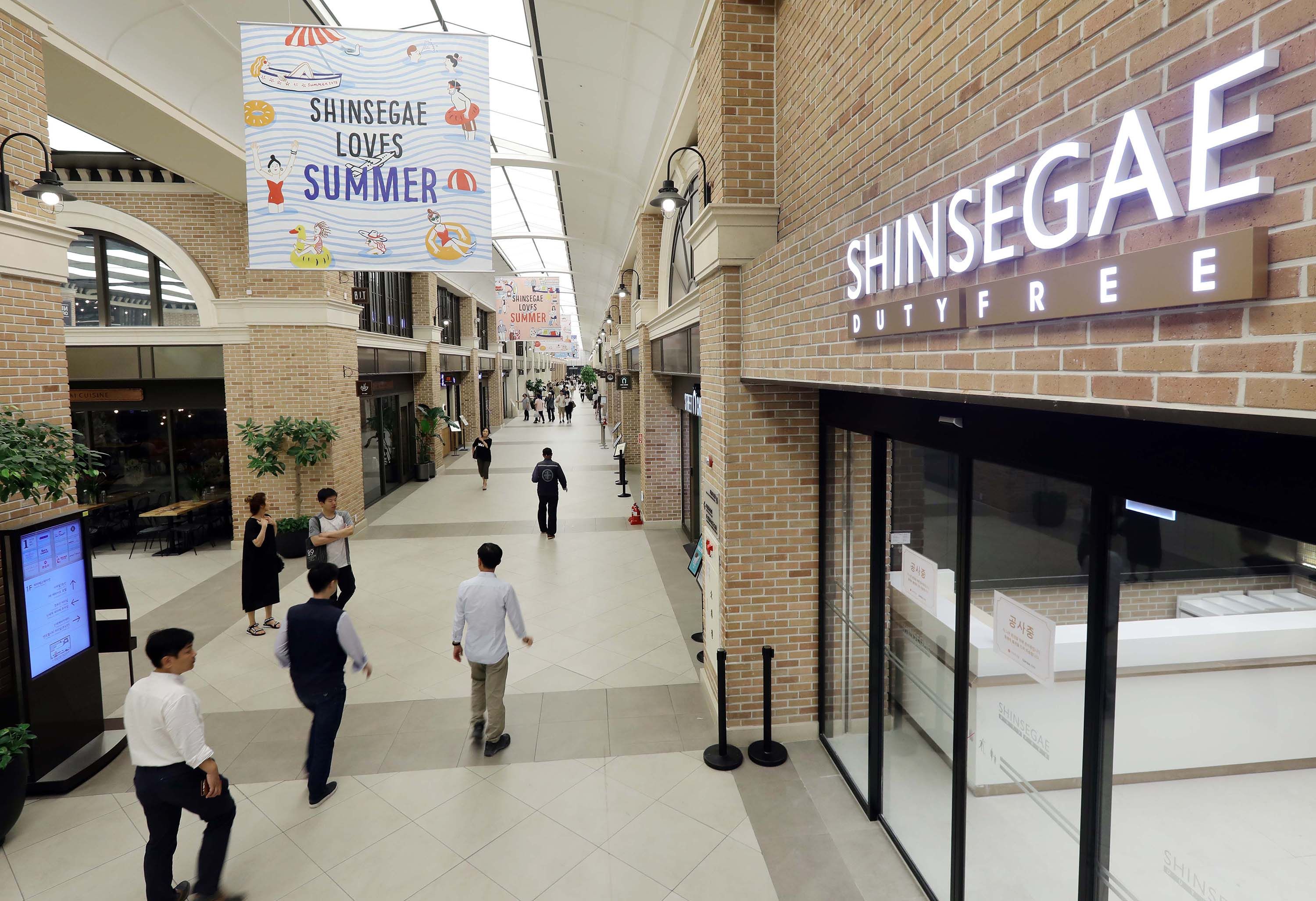 The art of exploration
---
Louis Vuitton's new pop-up space at Heathrow Airport T4 is inspired by the 'My LV World Tour Collection', a concept that pays homage to Gaston-Louis Vuitton's private collection of destination stickers. As the image shows, it's an appropriately travelised space. It features monogrammed name tags alongside stickers of famous monuments and landmarks on the store's see-through façade, referencing labels from the 1930s that were originally affixed to trunks and luggage. The unit will be open for five months, before a permanent Louis Vuitton store launches in November. It's a robust statement of belief in the airport as showcase from one of the world's great luxury brands.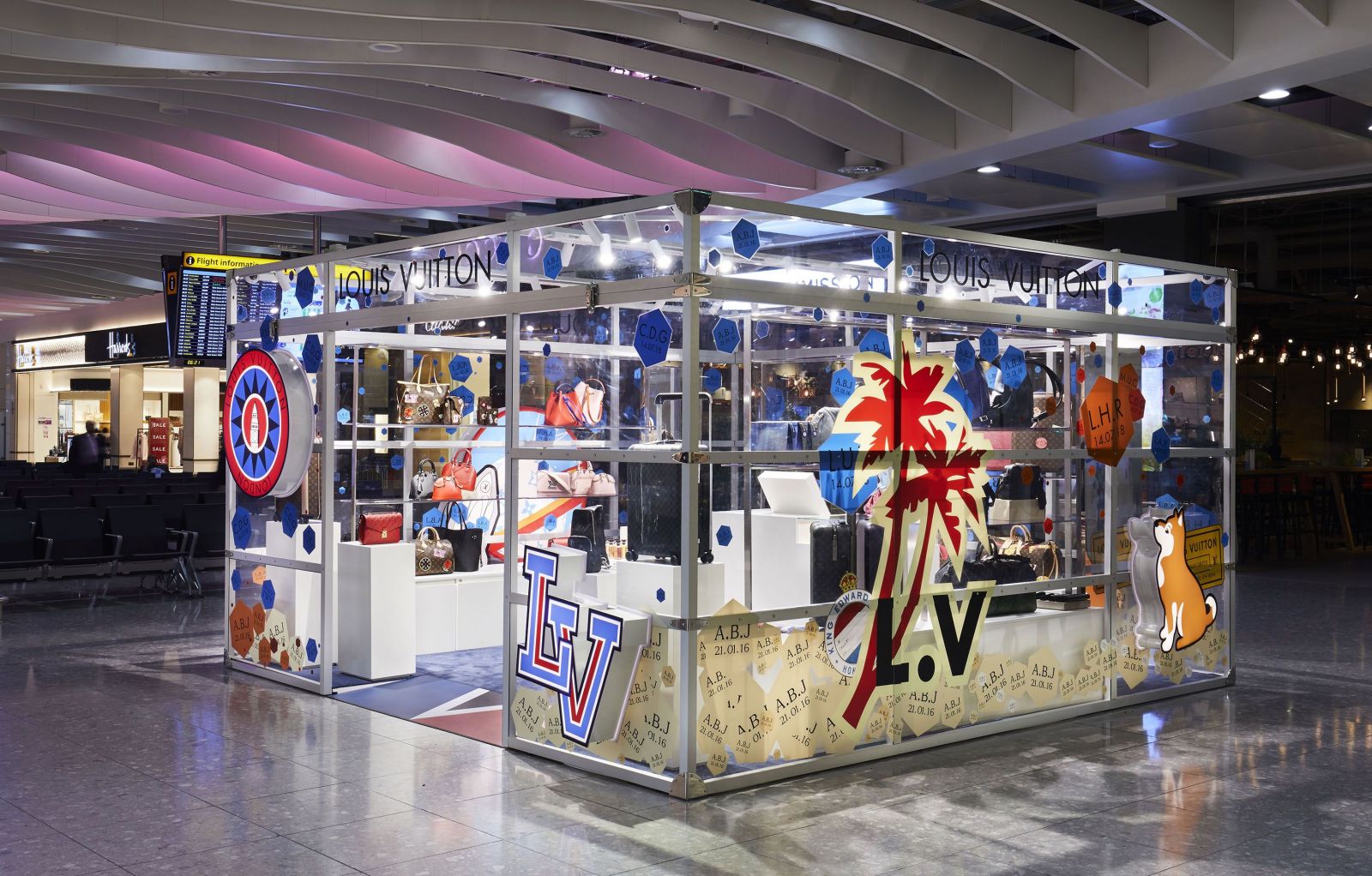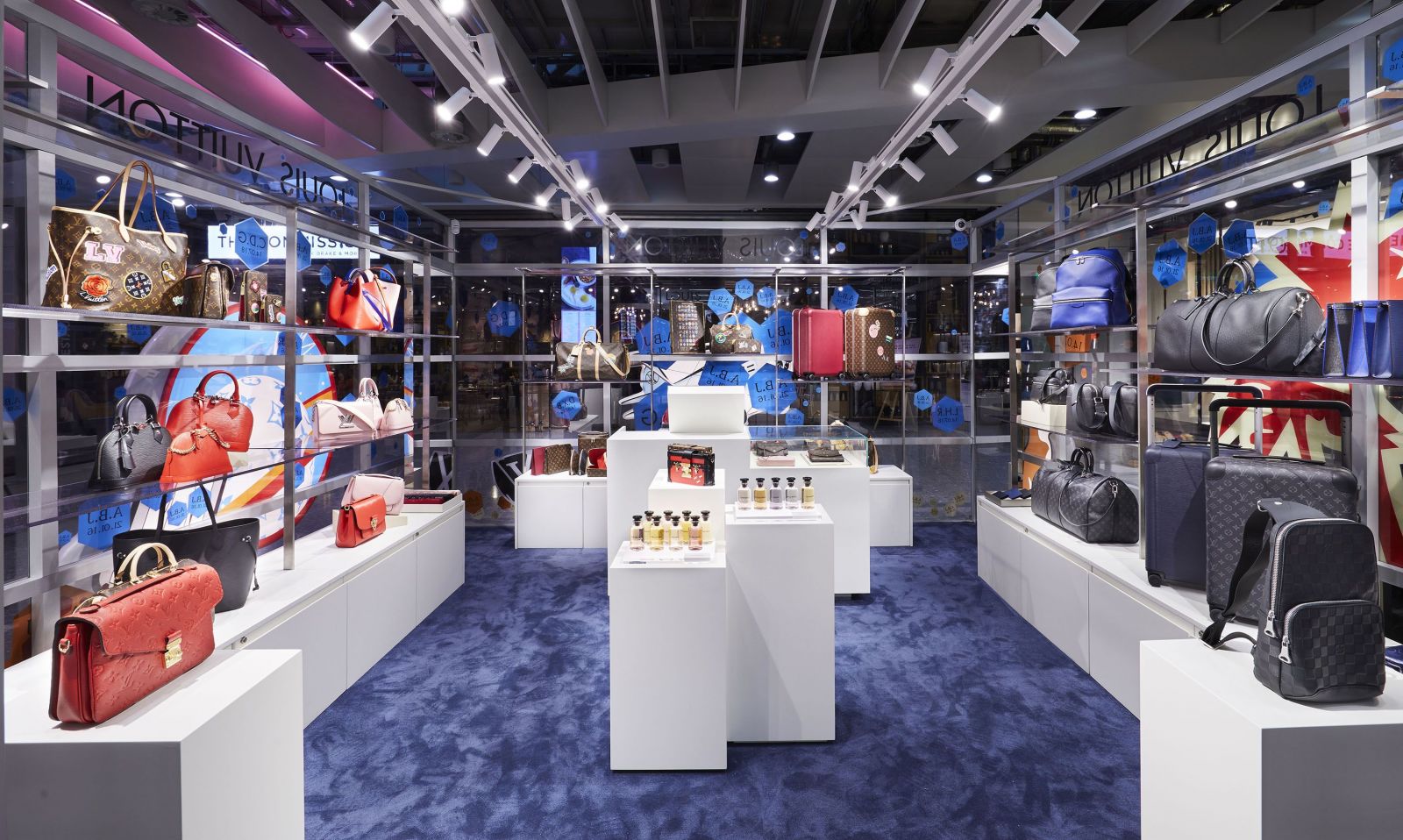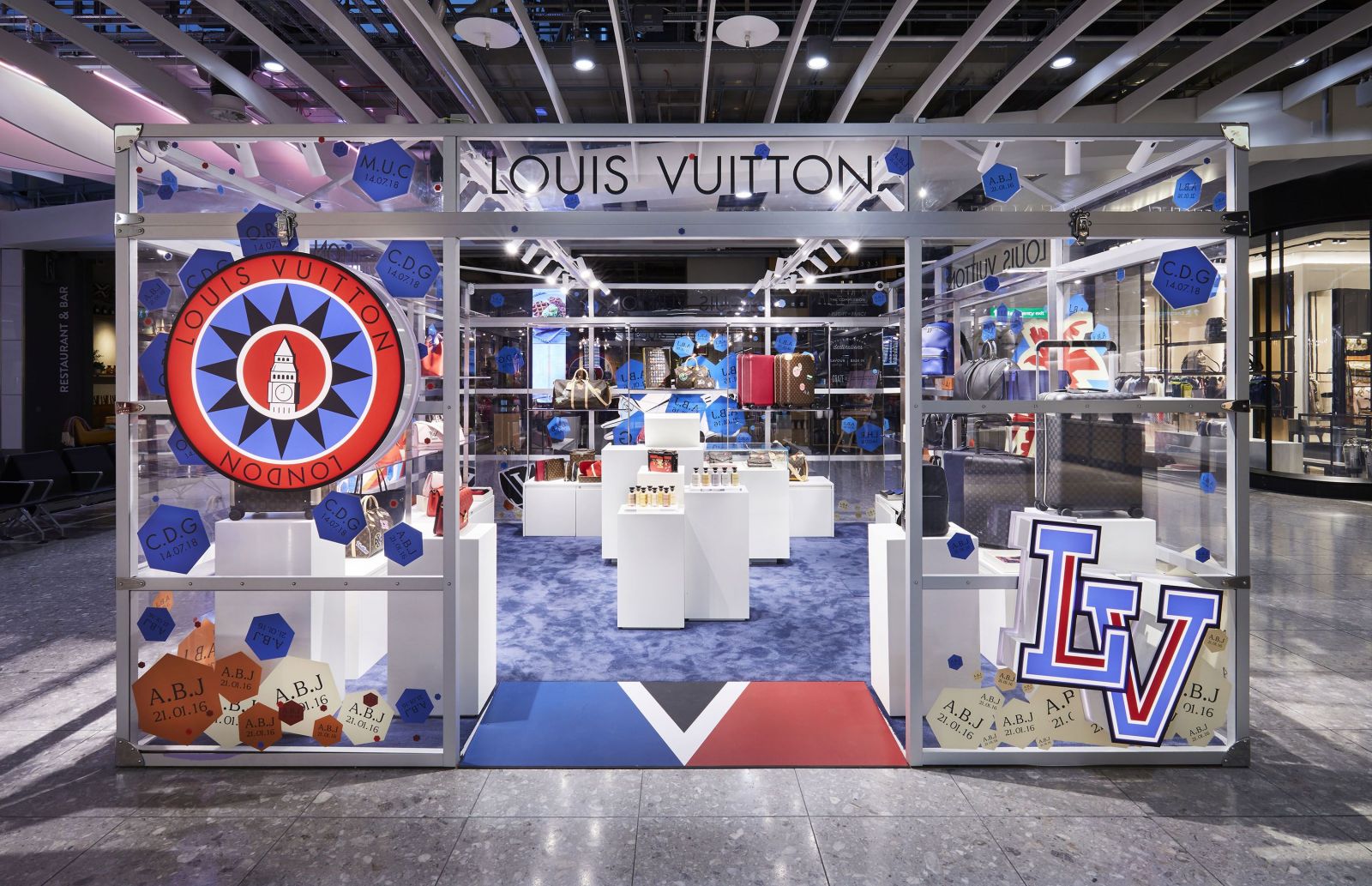 The best of beauty
---
DFS Group describes it as a "non-stop whirlwind of beauty excitement". The retailer's fifth annual First Class Beauty campaign offers a curated selection of make-up and skincare products, of which many are exclusive to DFS. The campaign, this year dubbed 'Your Day-to-Night Beauty Experts' and offerng a curated selection of make-up and skincare products, features in 24 DFS and T Galleria by DFS stores across 17 destinations. Here are some of the highlights.
Party time
---
It has been designed to "evoke the unofficial home of the after-party – the kitchen". Puig's latest Carolina Herrera 212 VIP activation, at Barcelona–El Prat Airport Terminal 1, features a fragrance bar, the chance to discover different scents at the touch of a button, and quirky, playful selfie backdrops. Perhaps the highlight though is a jukebox that not only allows shoppers to select and play music, but also issues vouchers which can be redeemed for samples in Dufry's adjacent main duty free store. A clever twist on a neat pop-up promotion.
---
Thh Moodie Davitt e-Zine | Issue 244 | 20 July 2018