Winner:
Gebr Heinemann, Oslo Airport
---
Vintages, variety and value in Norway
We separated wines from spirits in our Dreamstore survey five years ago, and continue to do so in recognition of the very different treatment of the categories, their place in the store and how they are communicated to consumers.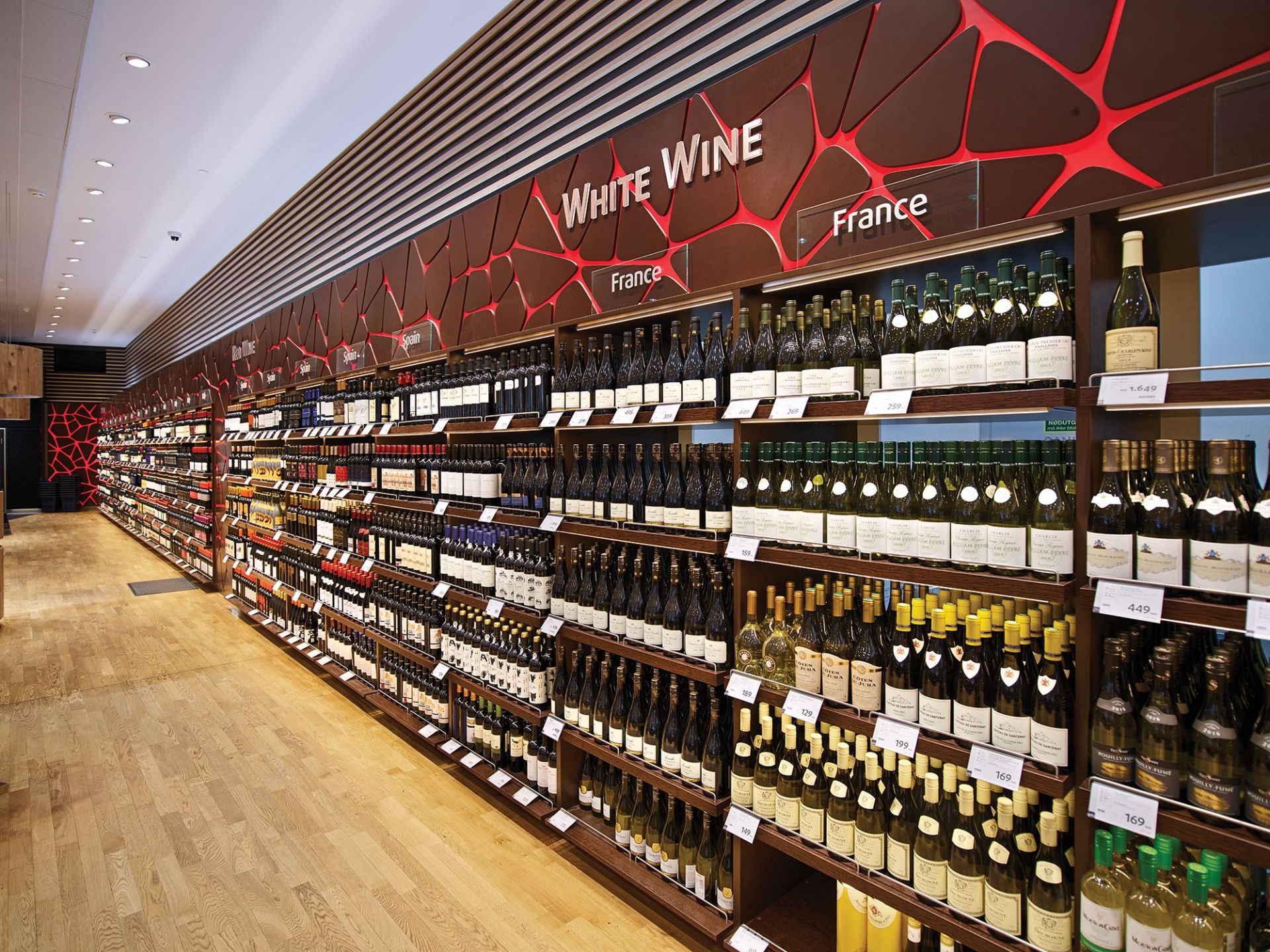 The stunning Oslo Airport offer spans departures as well as the world's largest arrivals store across 4,000sq m
A previous winner, DFS at Singapore Changi Airport, was rated highly once more, as it is (as a serial winner) in spirits. The brand environment for wines is a highlight, say brand owners, with appeal across the offer to a broad swathe of travellers.
The emphasis on luxury is also particularly eye-catching. One relative newcomer to this environment said: "DFS is providing fantastic support to us through our first major launch, believing in the opportunity and working collaboratively with us throughout the process."
The Changi arrivals business earned acclaim from multiple partners for its clear, tailored offer aimed at returning residents, notably through the wide assortment.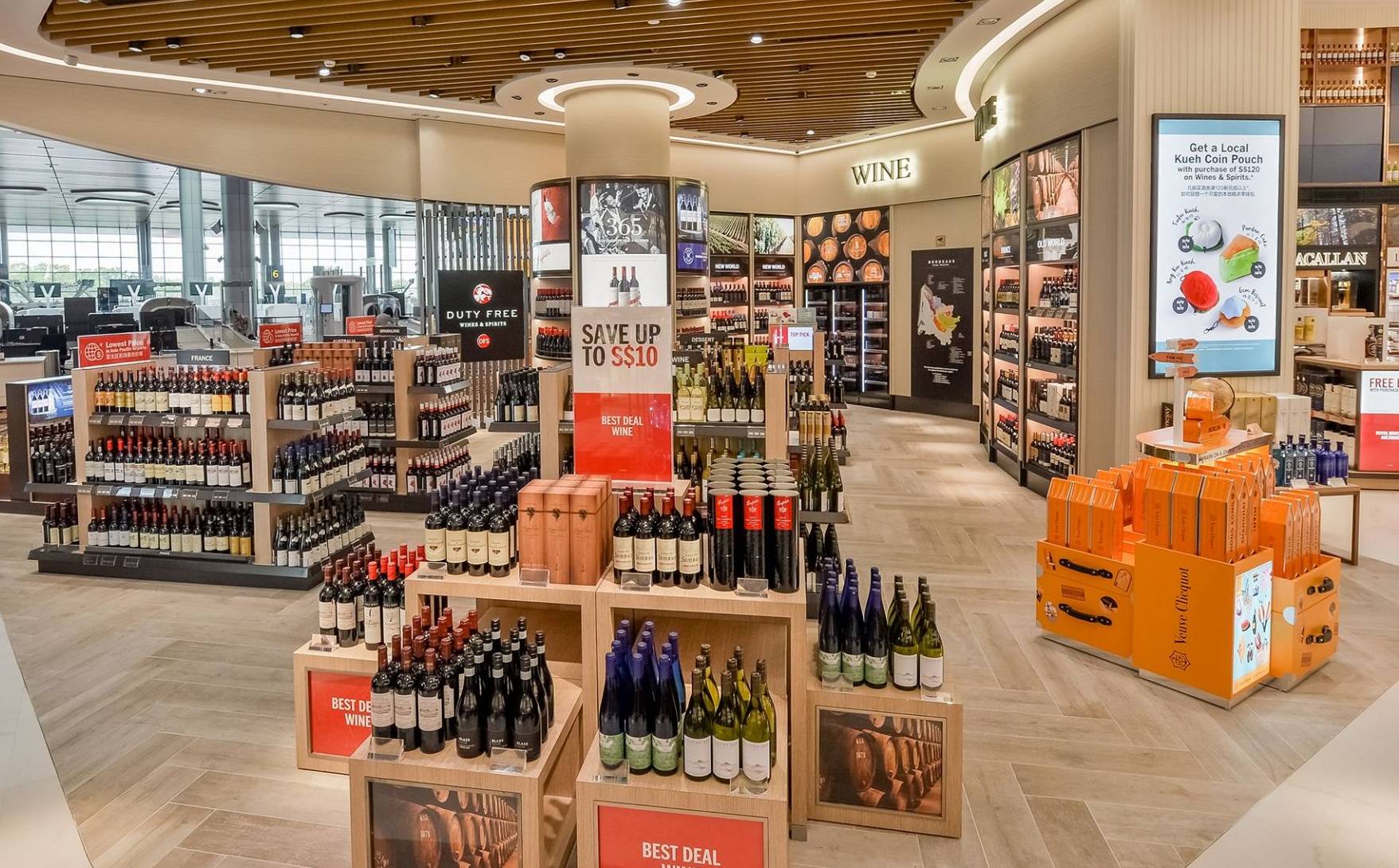 DFS at Changi Airport (T4 pictured) houses a "world-class assortment focused on global power brands," covering Old and New World from all regions and appellations, noted one key partner
Another supplier noted the impressive wines zone at the departures duplex stores, with a "great focus on fine wines and older vintages". However, this partner said that staff could be better trained in the category and claimed that there was some "confusion in pricing and display".
From one of the biggest wine industry players came enthusiastic reaction around the "world-class assortment focused on global power brands," covering Old and New World from all regions and appellations. "There is an impressive back vintage of global wine icons and limited editions. DFS proactively provides suppliers with detailed insight into the market, category, consumer and passenger trends and collaborates for growth.
"There is a commitment to staff dedication and training which means you have engaged retail sales teams. But it can be very focused on domestic pricing at the expense of range."
There was solid support for the wine offer delivered by Dufry/World Duty Free at Heathrow and for several Lagardère Travel Retail locations, among them Paris Charles de Gaulle and Nice Airports. Each of these excels in fulfilling the brief of providing the best of France (and in the case of Nice, of Provence) through their wine ranges.
So too, for niche, rare and prestige wines (and indeed spirits) does Le Clos at DXB, which has delivered a top-class offer, superb levels of service and memorable store environments and experiences in its ten years of operations.
Among other major travel retailers, Gebr Heinemann stood out, with several of its stores competing to be the first ranked. Frankfurt Airport drew praise for wine zones that are "well conceived, with enomatic machines for tasting, points of surprise, activities to engage travellers and a great assortment".
Last year's number one, Heinemann Tax & Duty Free at Sydney Airport, also featured highly in our responses, not only as a showcase for Australian wine, but also for the retailer's understanding of how to communicate and engage.
Another close partner hailed the mix of power brands, back vintages, limited editions, regional Australian premiums and local boutique wines.
One key partner noted: "Heinemann stands out from the others in term of quality and depth of the assortment and the knowledge of the store staff. Nobody else has such dedication on wine."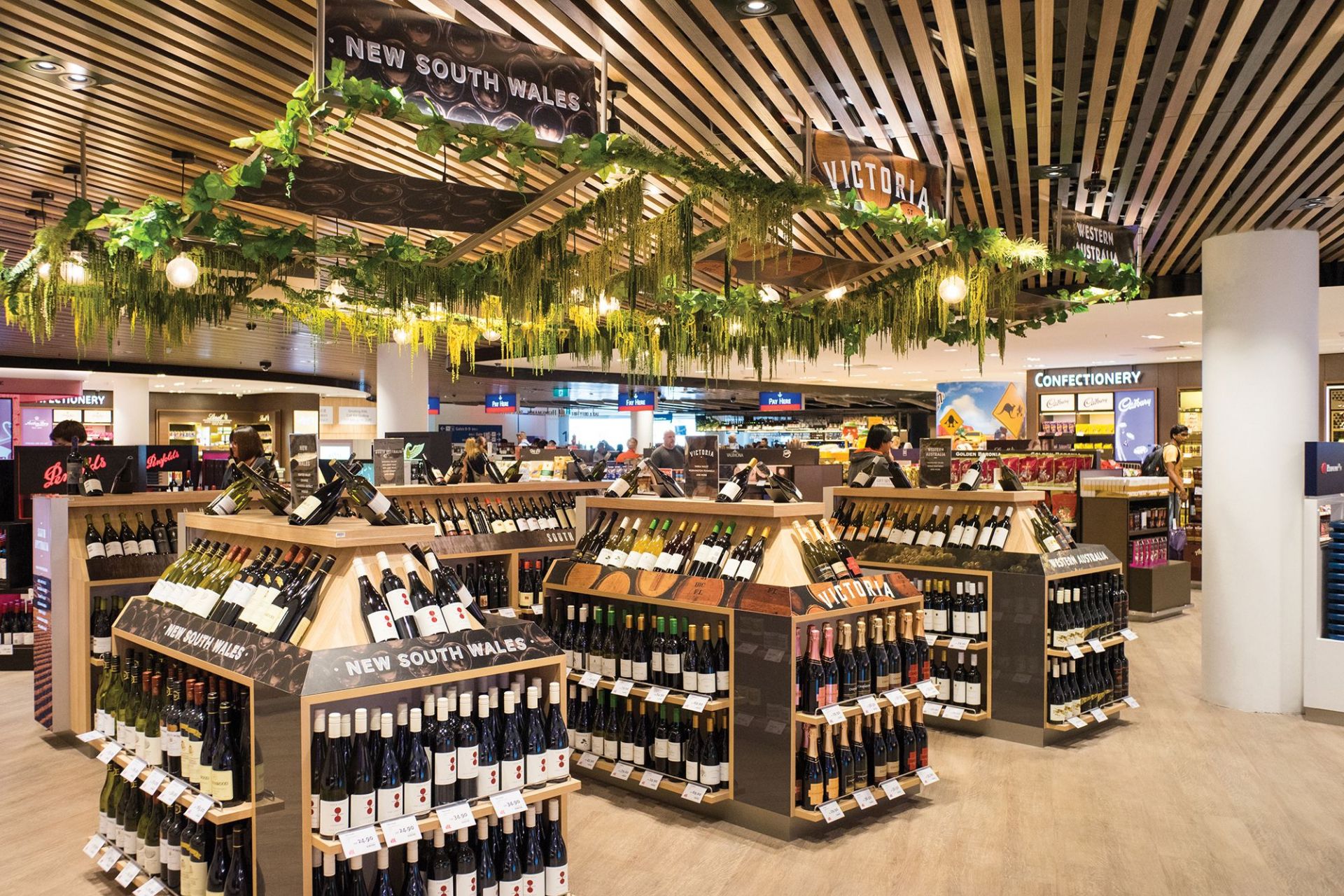 Heinemann Tax & Duty Free at Sydney represents a fine showcase for Australian wine, and for the retailer's understanding of how to communicate and engage, said brand owners
The same partner added: "The operator is always eager to review the assortment with new products added to the range efficiently. They challenge suppliers to be creative and raise the bar regarding execution to drive penetration. They will collaborate with the airport for additional exposure for campaigns (digital marketing and landside branding) to maximise effectiveness. They are committed to staff training and education to better assist travellers to match assortments to needs. Heinemann share category and market data regularly to assist with decision making and long-term planning. This is a modern, stylish store that creates an experience for travellers."
Even with heavy support for Sydney, and such strong endorsements as those above, another Heinemann location ultimately claimed top ranking in Dreamstore 2019: Oslo Airport.
The offer here spans departures as well as the world's largest arrivals store, covering 4,000sq m and opened as a walk-through within the new terminal in 2017.
Staff knowledge, excellent merchandising and the broadest of assortments combine to make this a memorable wine experience, with stellar sales on top. One brand owner said: "No other wine shop in the world sells as much. The store (arrivals) is not the most beautiful but is the most amazing for its size, assortment (from medium to the very top), preparation of the store staff and, in the eyes of consumers, for its competitive pricing. It's a story of arrivals but also of departures too."
While this business is driven by volume, the qualitative elements are on superb show too, said supplier partners.
Another highlighted the "excellent range of Old and New World wines across all varietals, regions and pack formats (including bottles and casks)." There is also a strong Nordic design and fit-out, giving the feel of "a downtown fine wine shop," we heard, while in the ranging, Heinemann remains open to new ideas on lifting the assortment to new heights.
Simply put, Heinemann's Oslo operation focuses on wine like almost no other store in global travel retail – and that has helped build its reputation as a barometer for this growing, high-potential category.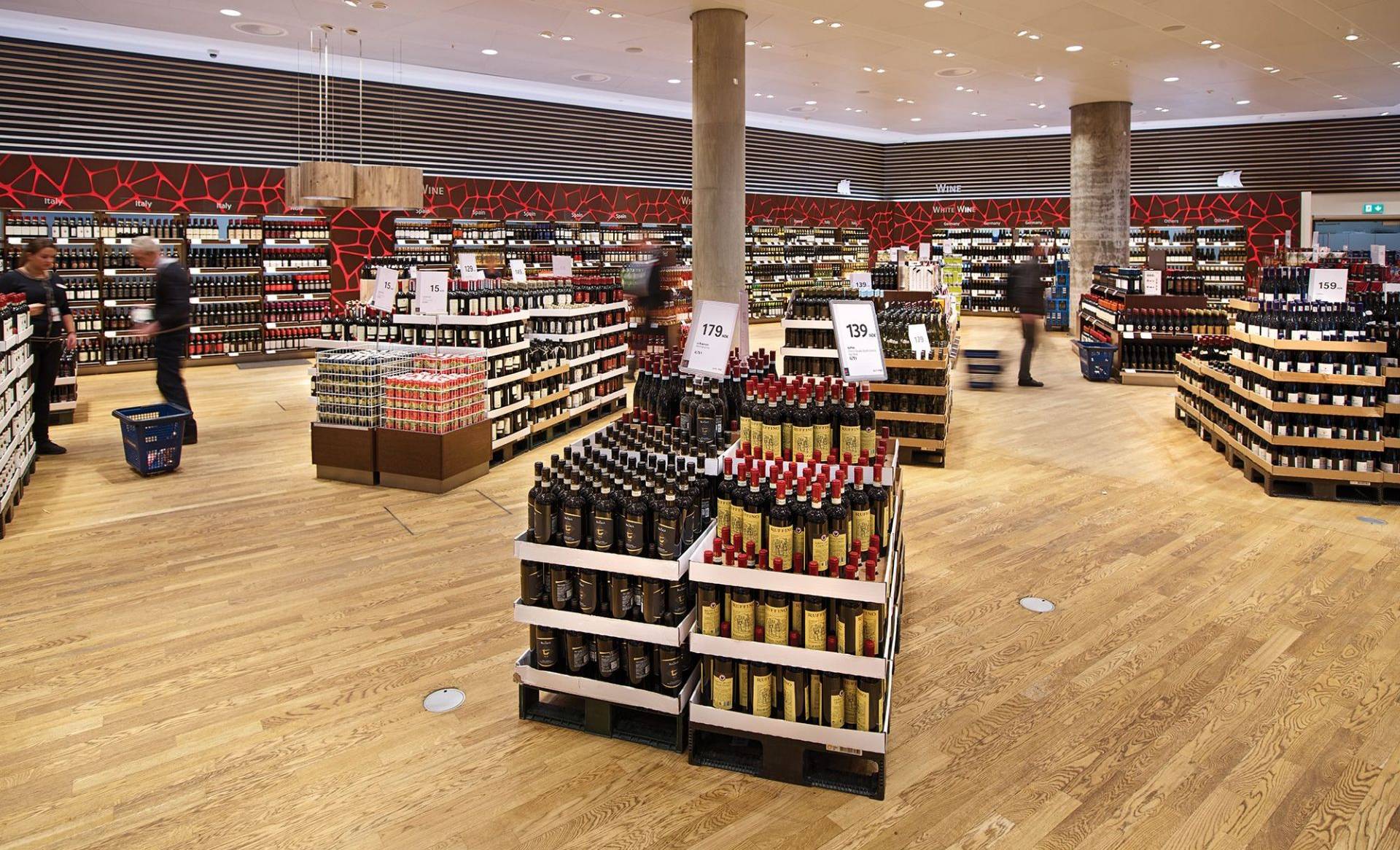 The Oslo store features a strong Nordic design and fit-out, giving the feel of a downtown fine wine shop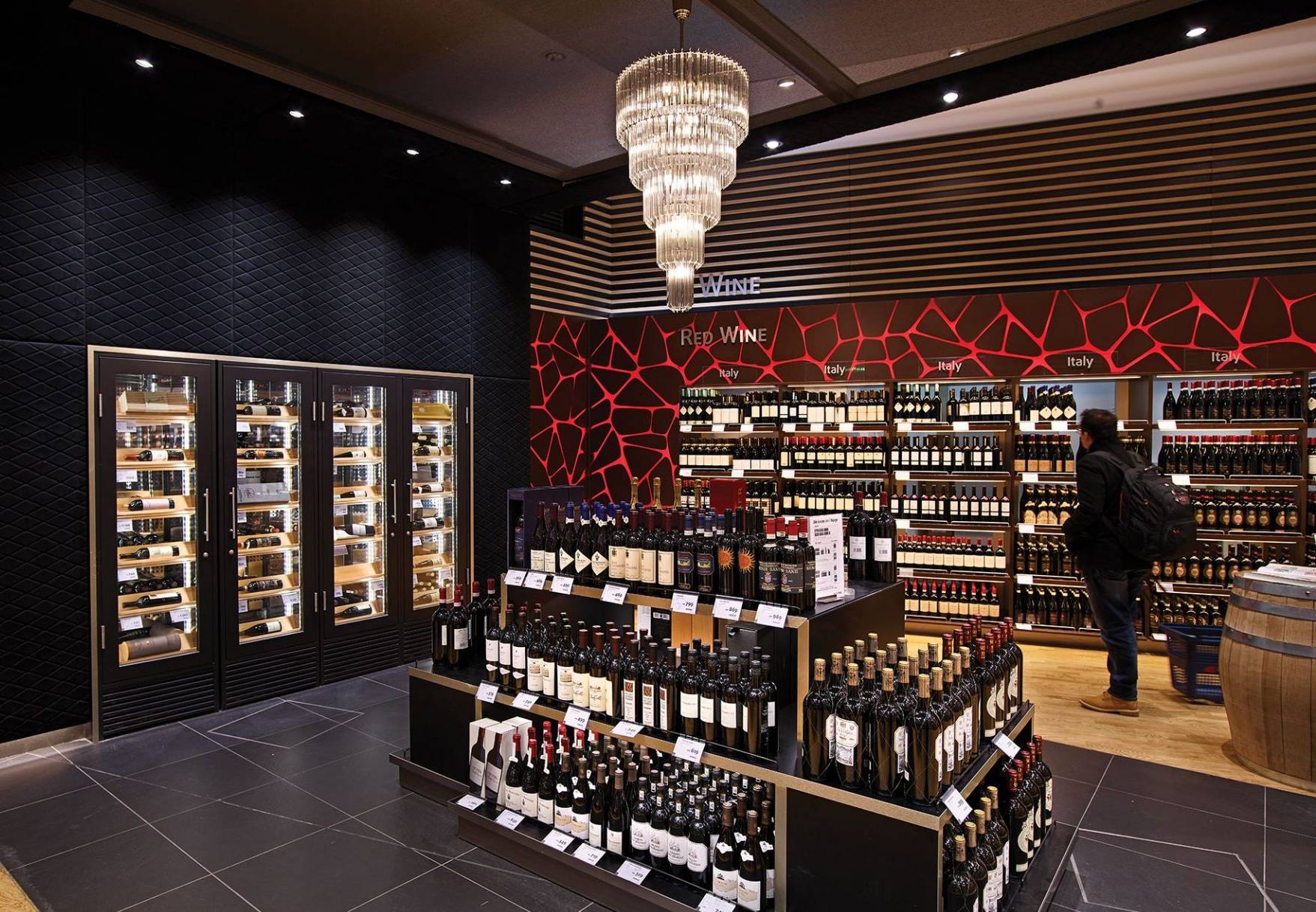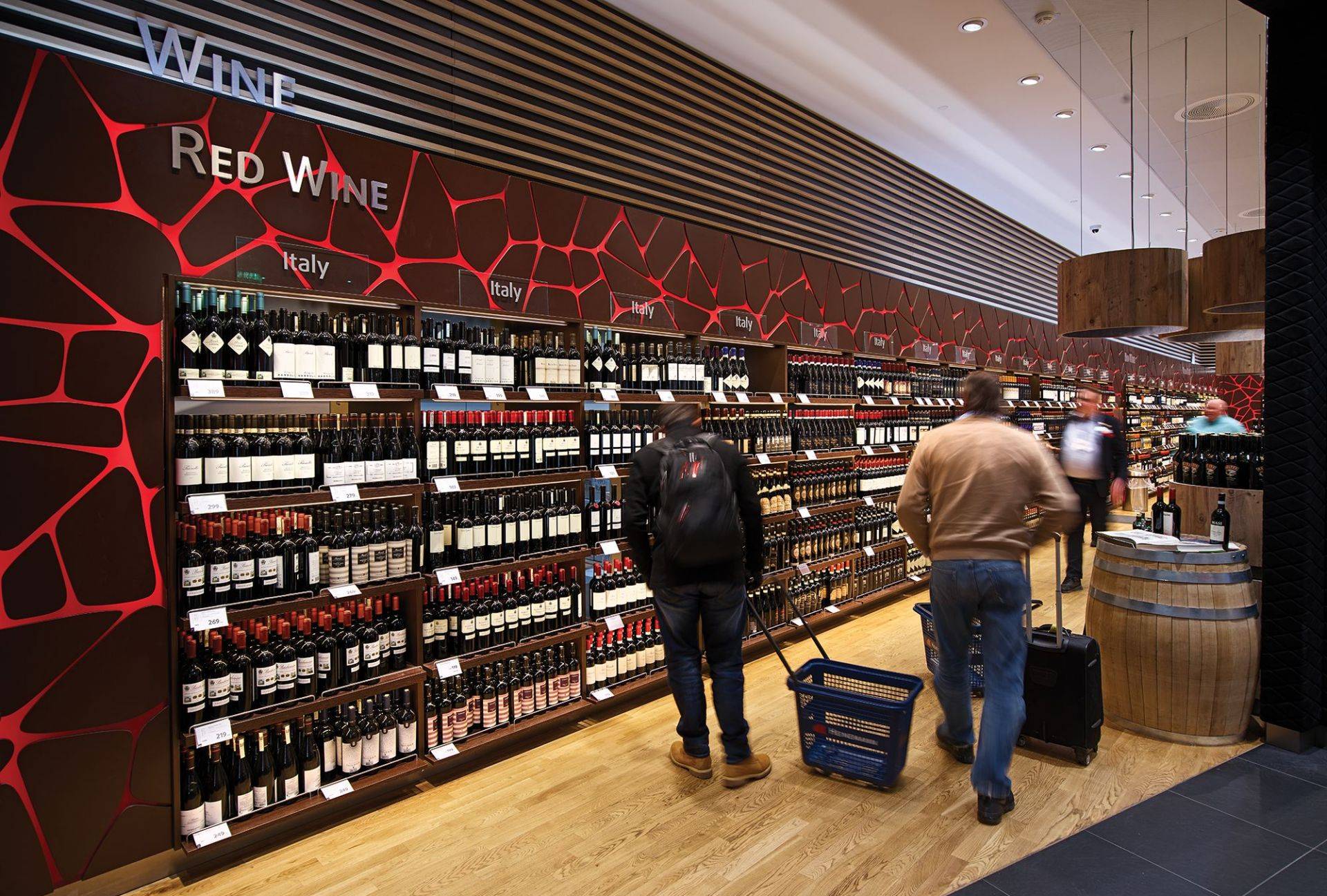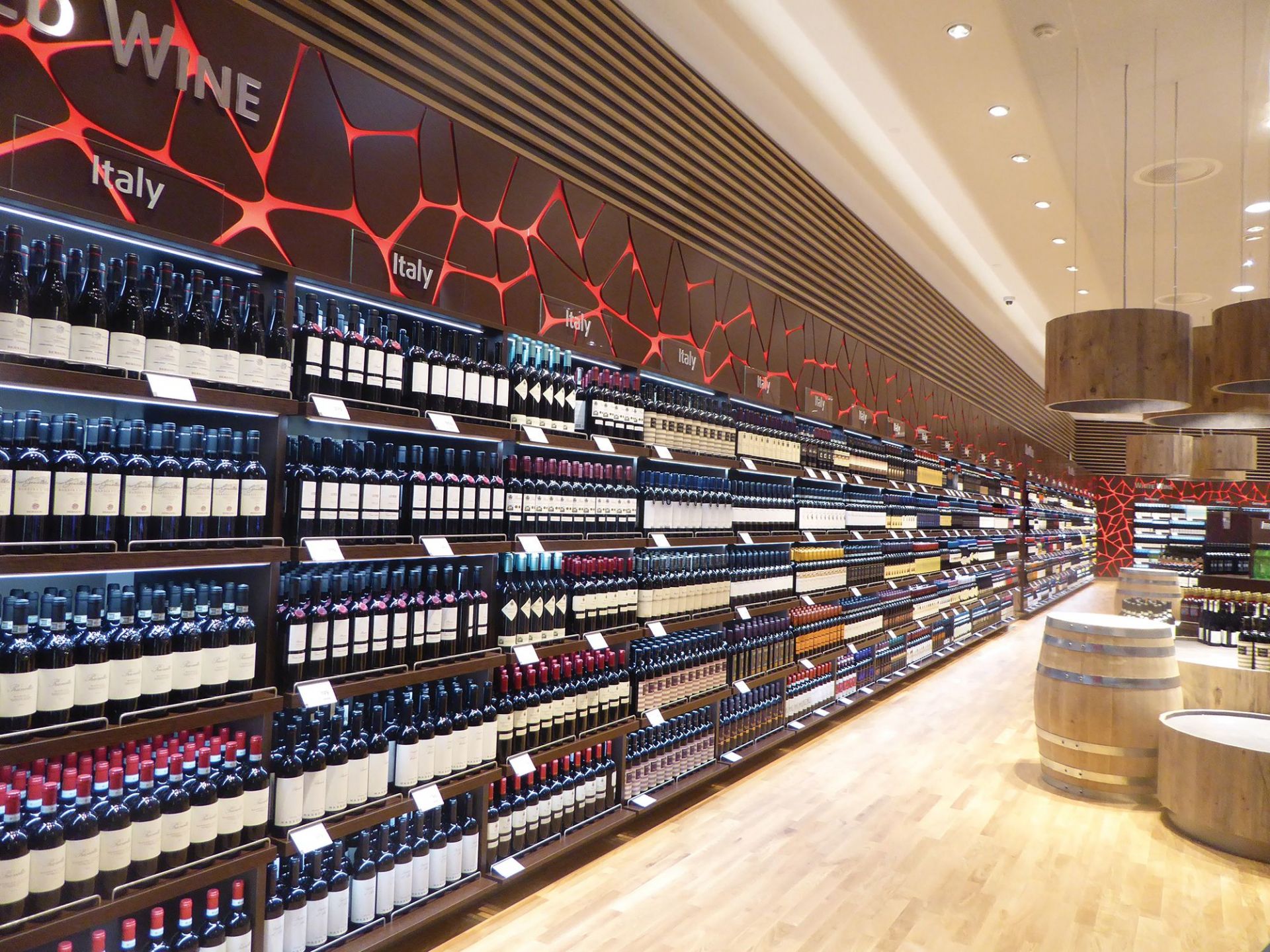 Dreamstore is published annually by The Moodie Davitt Report (Moodie International Ltd).
© All material is copyright and cannot be reproduced without the permission of the Publisher.
To find out more visit www.moodiedavittreport.com and to subscribe please e-mail sinead@moodiedavittreport.com