Winner:
Beirut Duty Free,
Beirut Rafic Hariri International Airport
---
Pressing the premiumisation agenda
Tobacco (covering cigarettes and cigars) always draws a broad range of replies, across airport retailers both multinational and single location, in our Dreamstore store, with players in the Middle East and Asia Pacific leading the rankings in 2019. We also had a first-time winner, although this company has long been established and acclaimed as a world leader.
In Asia Pacific, retailers highlighted by brand owners included Delhi Duty Free, Tasa Meng, King Power (Thailand), Duty Zero by cdf, Eraman and Dimensi Eksklusif.
The last named attracts acclaim every year for its dedicated cigar retailing business at Kuala Lumpur International Airport. It delivers consistently in areas such as display, presentation, range and especially staff knowledge and service.
One key partner said: "By offering a wide variety of different products, every consumer is likely to find the right cigar. They have beautiful presentation and well-educated staff with a lot of knowledge." We also heard that Dimensi sees its supplier relationships as "true partnerships", that it is willing to share data to grow the business and is open to new ideas.
Delhi Duty Free, the alliance between Delhi International Airport Ltd and Aer Rianta International, was another that earned repeated acclaim, amid a period of big investment in its departures stores, following earlier improvements in arrivals.
Tobacco overall has now been more prominently positioned in-store, said suppliers, and staff are well incentivised to grow the business. All of this comes against the backdrop of an often challenging regulatory environment.
One leading international (cigarette) partner said: "Delhi Duty Free Services (DDFS) is always keen to launch travel exclusive packs and limited editions and look for something new or special for consumers. We see Diwali or Chinese New Year limited editions, while the retailer also supports us to do surveys with tobacco consumers to get better insights from them, plus they also provide valuable data when requested.
"We have a great partnership. As an example, personalised furniture requests have always been supported. We have had dedicated space in arrivals and the best possible space in departures. Space and availability is critical in a darkening market such as India, with limited promotional ability. However DDFS continues to demonstrate support of the tobacco category."
In the wider region, the Male Airport-operated MACL Maldives duty free business earned several votes, with one leading international player citing its "cooperation and communication" and "high quality of service" in a small location.
Also in Asia Pacific, and in another market where regulation is strict around tobacco (especially on packaging and promotions), King Power at Bangkok Suvarnabhumi stood out for its continuing solid job in satisfying consumer needs. A leading international partner noted the company's openness to data sharing and cooperation with suppliers "at the highest possible level, maintaining an exceptional quality of service".
Following the Grand Opening of its rebuilt stores in July 2018, Duty Zero by cdf, the alliance between China Duty Free Group and Lagardère Travel Retail at Hong Kong International, also drew acclaim this year. Suppliers in particular highlighted the variety of the range across cigars as well as cigarettes, professional presentation and helpful, well-trained staff.
Of Tasa Meng at Taoyuan International Airport, we heard that it achieved a "strong performance via excellence in execution, a wide range of products and quality of service" from one leading house of brands.
Among the major European retailers there was acclaim for Lagardère Travel Retail at Paris Charles de Gaulle Airport, for its attractive shops, and for Dufry at Basel Airport for its "knowledgeable brand ambassadors and luxury strategy", notably in cigars.
International Duty Free at Brussels Airport stood out for its partnership approach, its cooperation with suppliers and its presentation of both categories.
In the Americas, as last year we had support for New York-based International Shoppes for its New York JFK stores – solid backing of the company's big investment across its retail estate and move to premiumise across categories over the past year.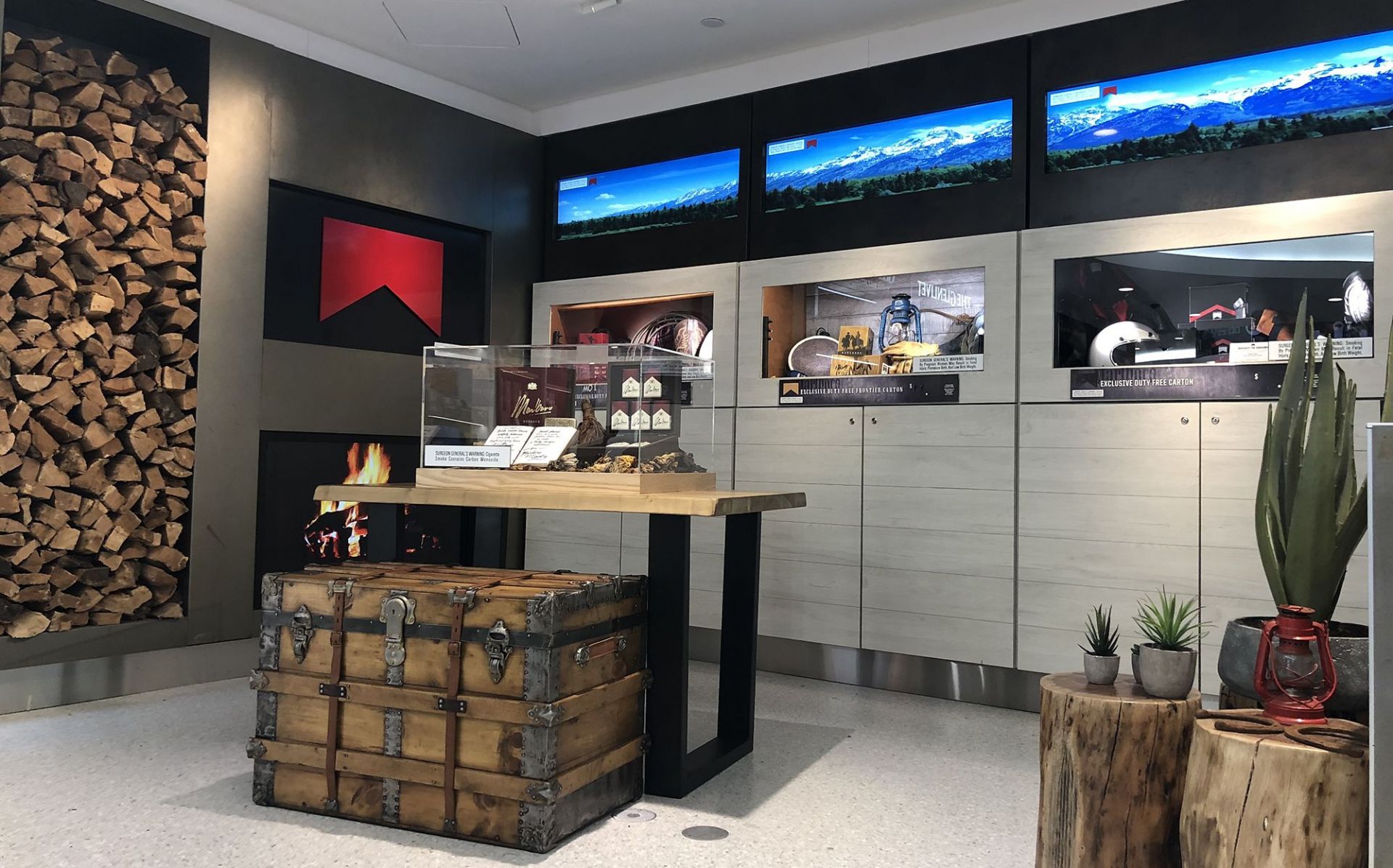 New York-based International Shoppes was commended for its investment in premiumising its JFK stores across categories (including tobacco) over the past year
Industry market leader Dufry drew acclaim for its New Generation store at Cancún Airport in Mexico, which attracted votes across several categories. Tobacco plays a role as footfall driver and helps grow basket sizes at this operation, with several campaigns singled out for their "outstanding execution".
As ever, the Middle East attracted a solid share of supplier votes and produced the highest rated retailer this year.
Dubai Duty Free, a serial winner in this category was accorded praise for its recent investments, expansion and partnership approach, while Qatar Duty Free was also singled out for its openness to new ideas.
The region produced a broad spread of votes, with Dufry at Amman Queen Alia International also earning plaudits, as did EgyptAir Duty Free at Cairo Airport for its support, across the cigarettes business and in the growing shisha category.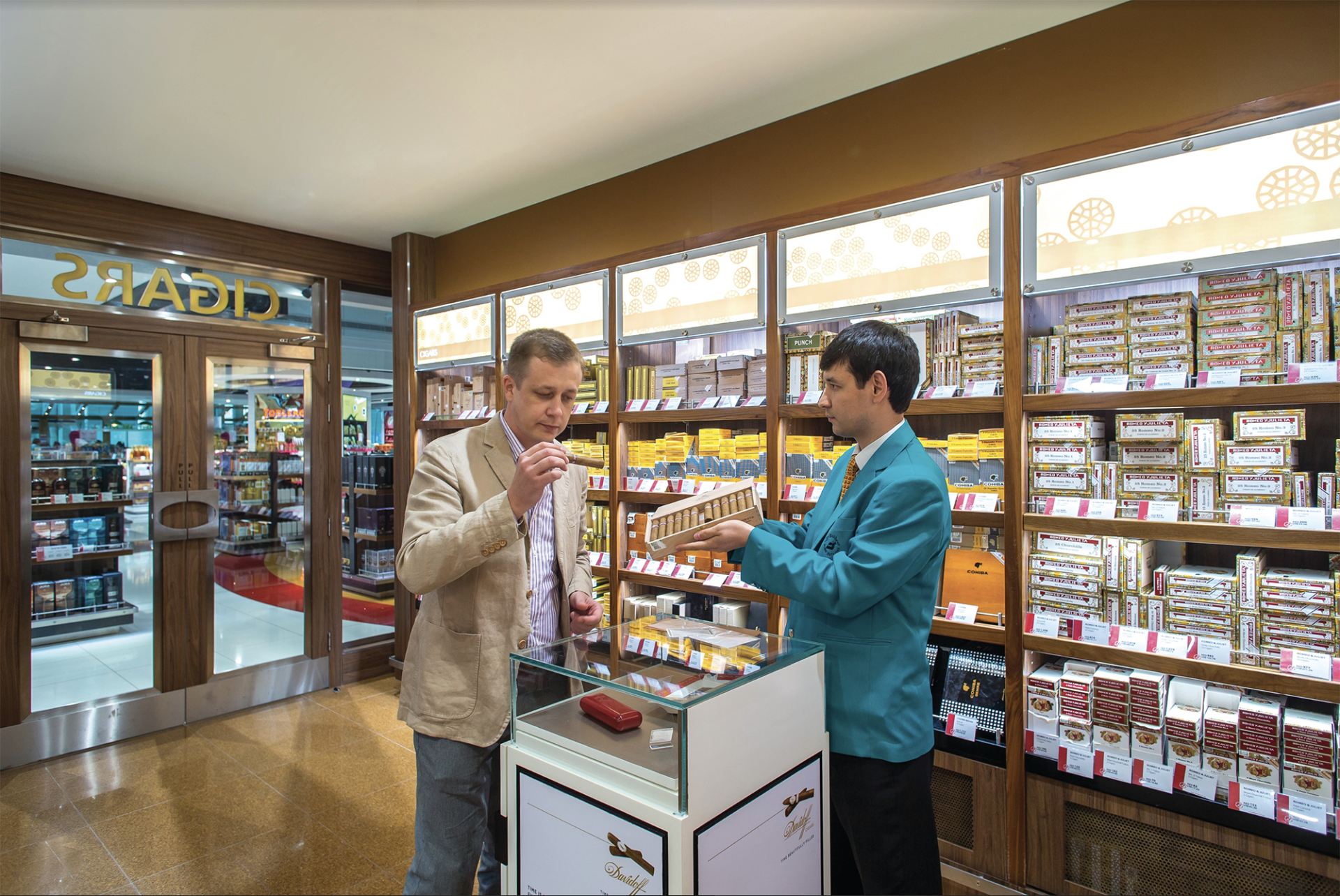 Dubai Duty Free: A previous winner and highly acclaimed tobacco partner
One retailer stood out though, for its "proactive" approach to jointly growing the business: Beirut Duty Free. The retailer, a joint venture between Phoenicia Group and ARI, has set a world-class standard for its cigar travel retailing. It runs travel retail's most acclaimed – and most spectacular – cigar area, featuring the stunning Casa del Habano shop, at Beirut Rafic Hariri Airport. The cigar area embraces two walk-in humidors, including one for vintage and limited-edition lines, plus a VIP lounge. Among recent achievements was the launch last year of the first digital 'Habanos Locker' in duty free, an app for cigar sales powered by partner Inflyter.
The retailer drew acclaim for the cigar category in this survey, but also for its support of the cigarettes, e-cigarettes and shisha business.
One leading (non-cigar) player singled out Beirut Duty Free for its "creative thinking and openness to new concepts. They are always ready with constructive challenges to assure success in the market. They show a deep understanding of consumers and our category, are pragmatic and very professional. We have had amazing cooperation and support."
The upbeat view from suppliers mirrors that of the company itself. In a major interview with The Moodie Davitt Report last year, Phoenicia Aer Rianta Company Chairman Mohamed Zeidan said: "The biggest potential in our view lies in the tobacco category. We have been able to benefit from the high local taxes in the region. We also expect great potential in the e-cigarette category."
Cigars are a powerhouse of the business, but the wider tobacco category continues to help build footfall and conversion at Beirut Duty Free. The strong performance across the store has rightly earned the retailer its top ranking in this highly competitive category.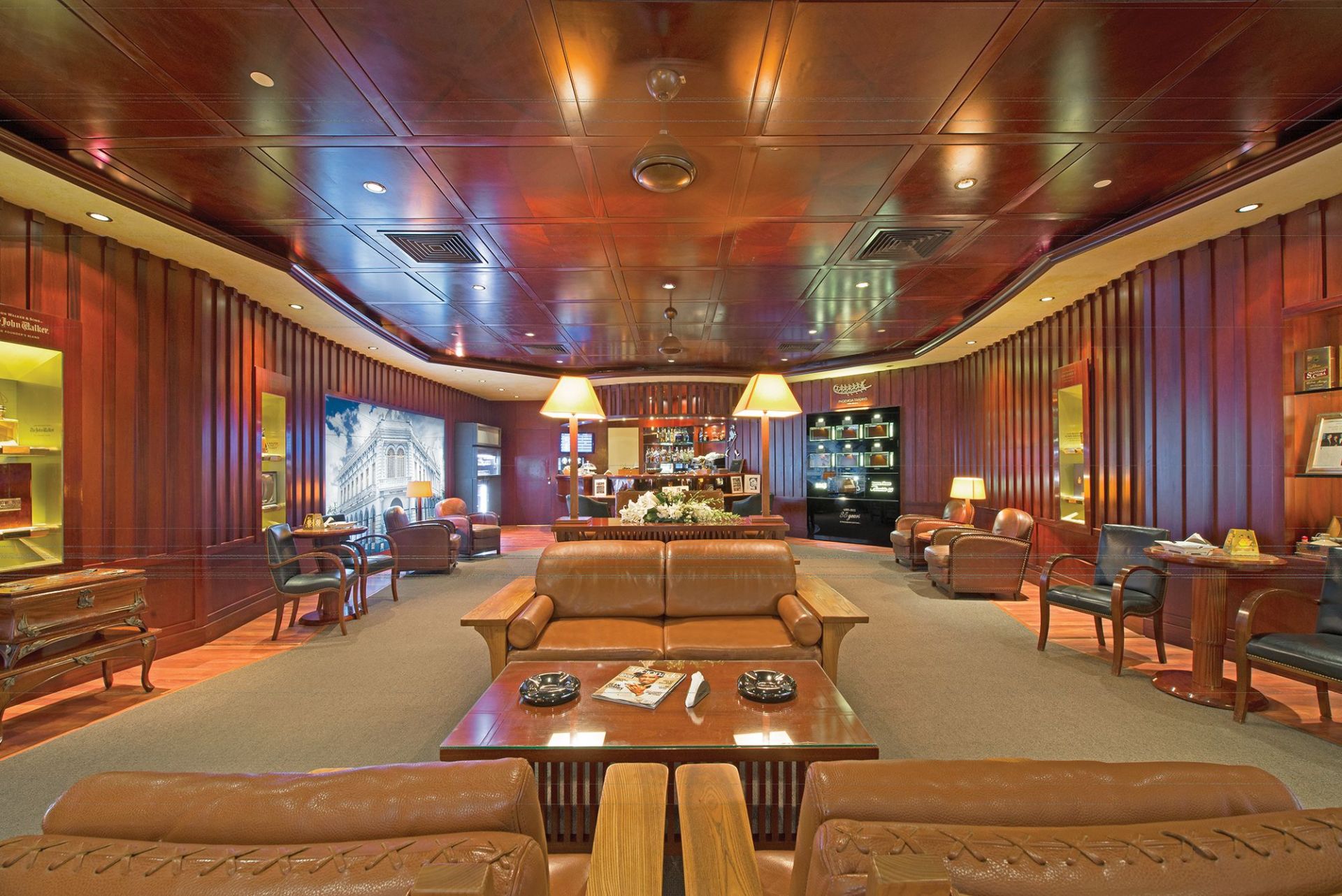 Beirut Duty Free runs travel retail's most acclaimed – and most spectacular – cigar area, featuring the stunning Casa del Habano shop, but it was also singled out for its partnership approach by cigarette and shisha brands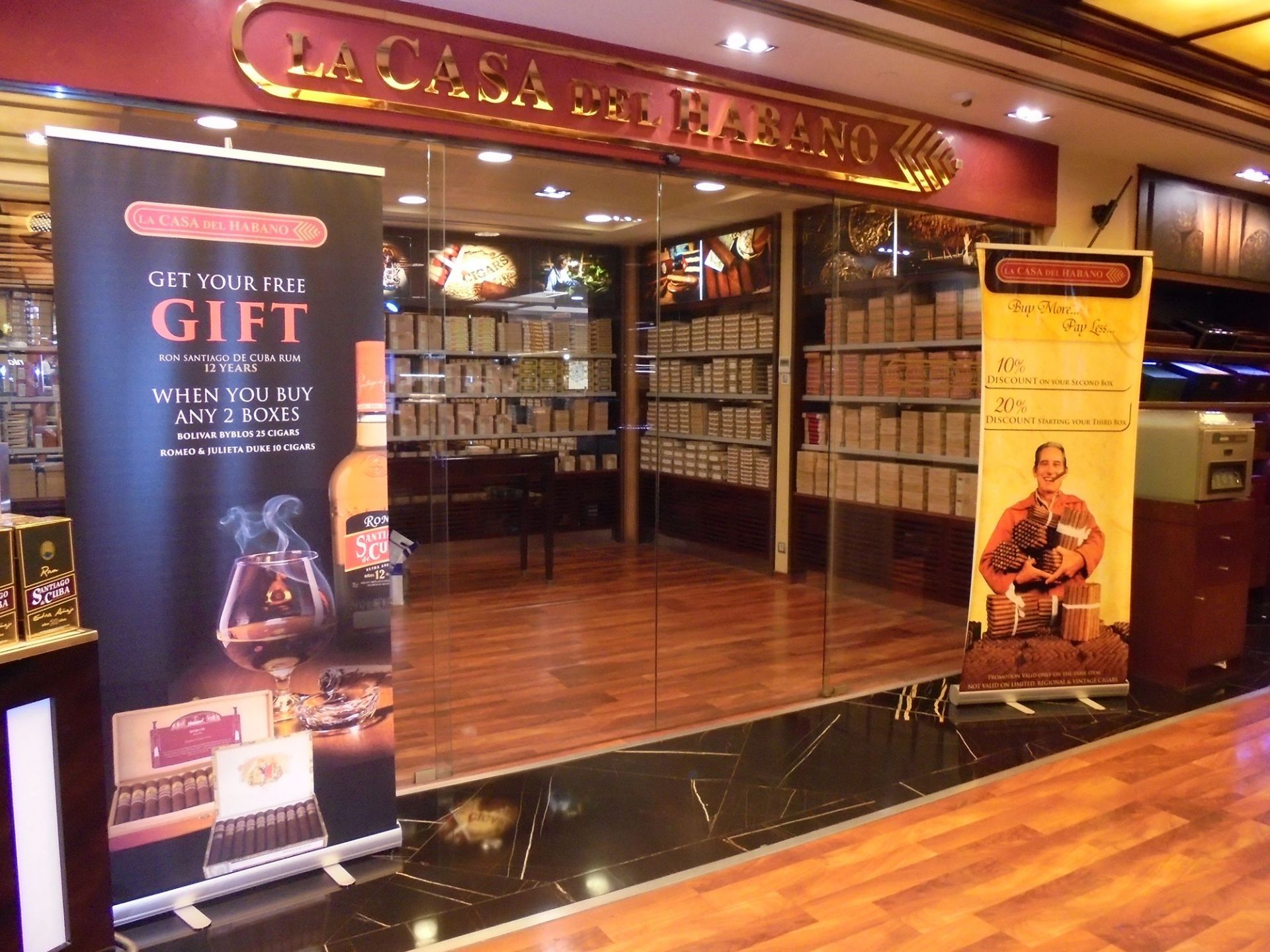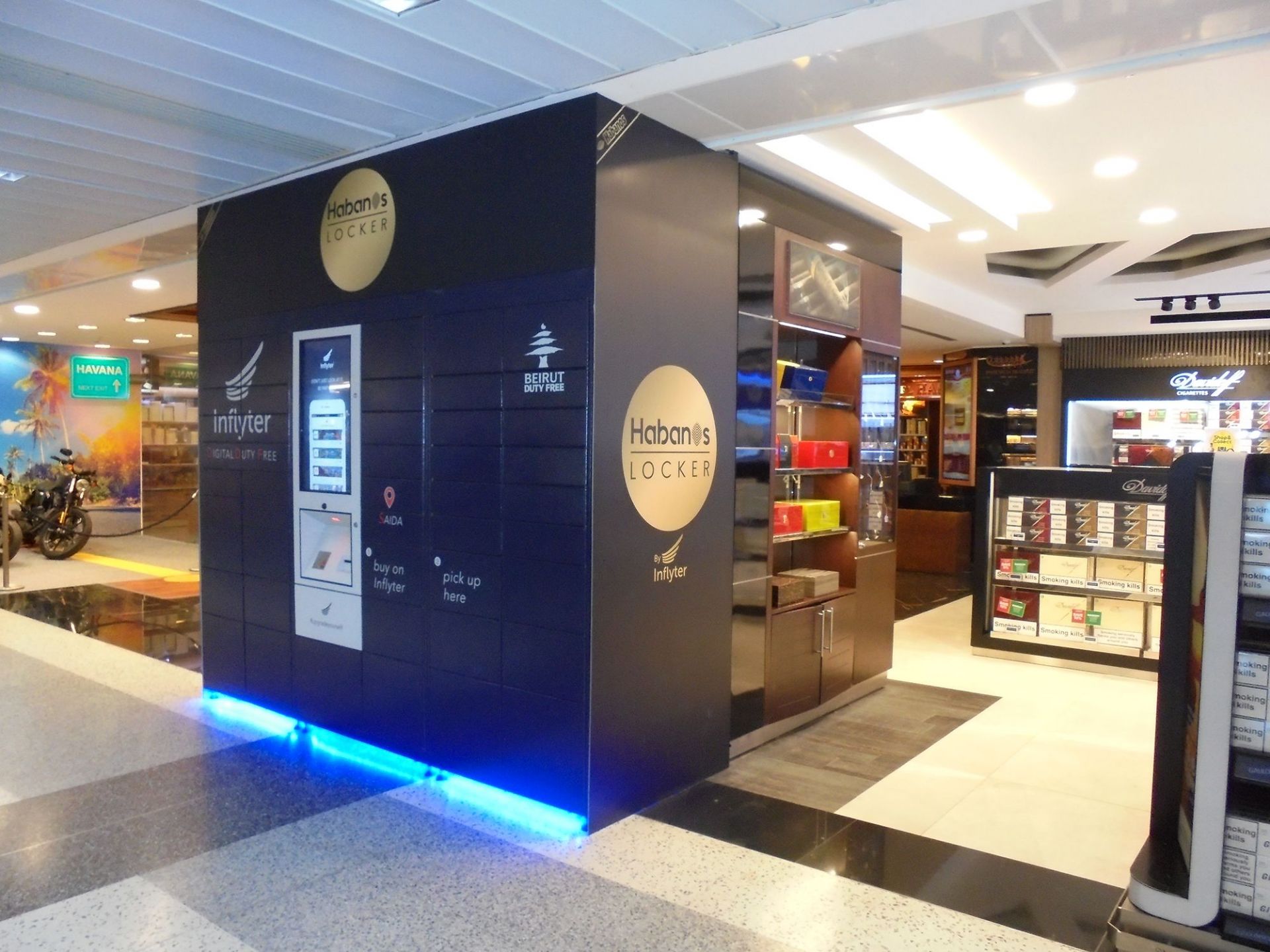 Habanos Locker: A new digital initiative from Beirut Duty Free

Dreamstore is published annually by The Moodie Davitt Report (Moodie International Ltd).
© All material is copyright and cannot be reproduced without the permission of the Publisher.
To find out more visit www.moodiedavittreport.com and to subscribe please e-mail sinead@moodiedavittreport.com