Winner:
DFS Group,
Singapore Changi Airport
---
DFS strikes the gold standard
The world's leading travel retailers at some of the world's biggest airports were singled out for their positive treatment of the spirits category in this year's Dreamstore poll of brand owners – with a resounding repeat winner.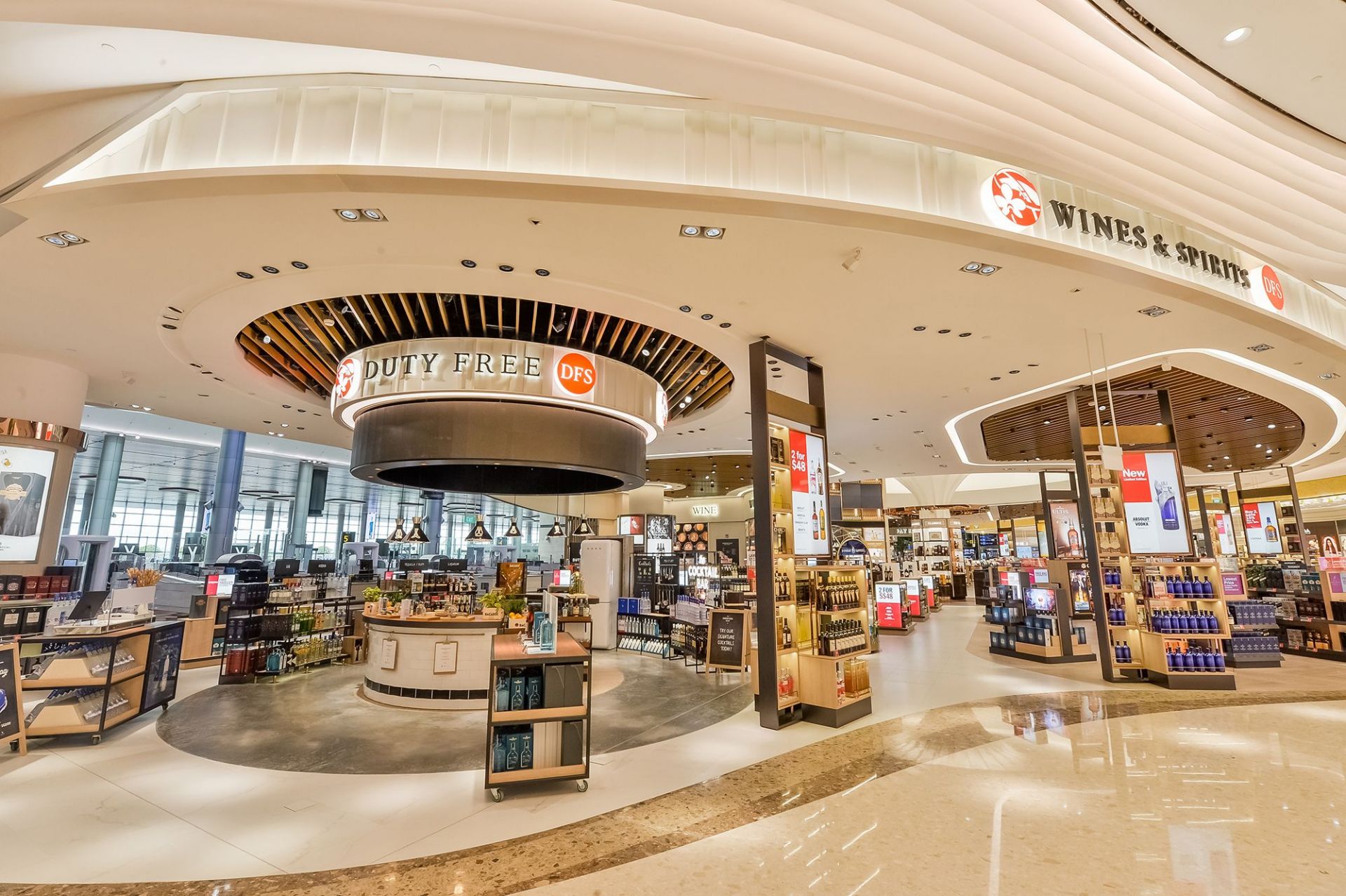 "DFS is number one for the premium shopping experience and the selection of whiskies they offer to the global passenger," noted a leading brand partner
Among the highest rated retailers was Heinemann Tax & Duty Free at Sydney Airport, which attracted support from brand owners large and small.
One major house of brands told us: "Heinemann understands and reaches out to consumers, with great merchandising of regional products. They have a great travel retail proposition, highlighting travel retail exclusives. There is innovation; they work with our strategy for in-store advocacy. They help us drive the business together, aid brand building with HPPs and grew our business last year in Sydney."
From one Scotch whisky house, we heard: "In terms of structure of buying this store works very well – a perfect balance between central buying from Hamburg but a local buying team that brings categories to life."
The same brand also highlighted its strong category promotions across high-profile launches and smaller, interesting craft displays, well-executed sampling and display with well-thought out gwps.
We also heard praise for the friendly "Sydney style" service and engaging staff; the display and range of Japanese whiskies and the understanding and execution of the craft movement in the product offer.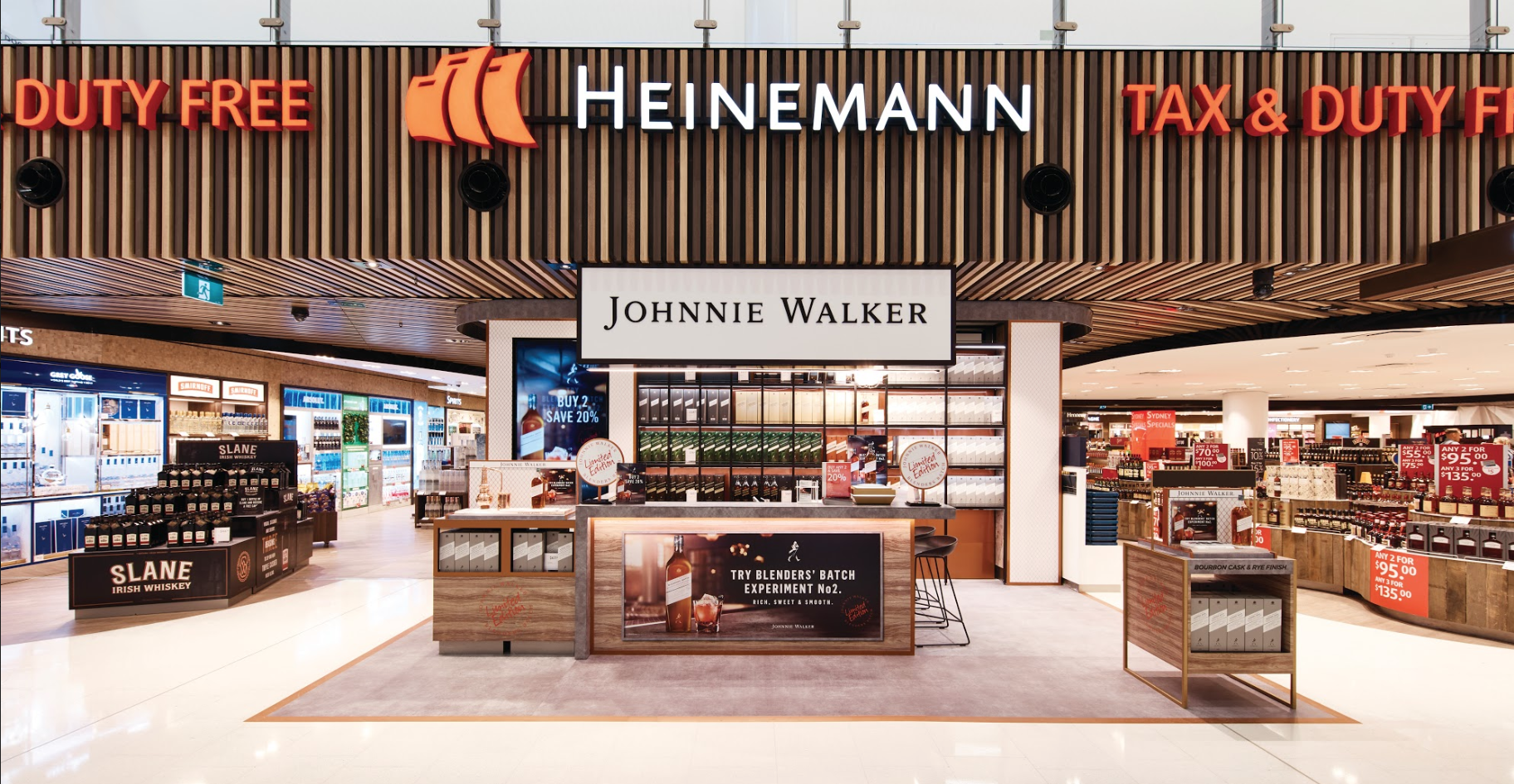 Heinemann at Sydney Airport: "A stunning environment that would not be out of place in any luxury department store"
In one effusive contribution, this partner said: "I have considered what store would excite my wife and I but also my kids as well as a business traveller – and Sydney does this 100%. It's a stunning environment that would not be out of place in any luxury department store – world class."
Other Heinemann locations to earn votes in our survey included Copenhagen, Oslo, Frankfurt, Munich (through partner Eurotrade), Hamburg and Istanbul.
Of the environment at New Istanbul Airport, one supplier (representing one of the leading spirits brands in the world) said: "Although this is still not quite finished, Heinemann has been a big partner in terms of offering us best in class space and location. In turn, we have been given the licence to create an exceptional and bespoke category section. Once completed, it will almost certainly be our biggest and most impressive personalised furniture anywhere in the world. Despite the issues Heinemann have had with others, it is a big statement of support to invest so much space and faith in growing smaller categories."
Hamburg Airport also drew consistent positive reviews for its promotion of local brands – Gin Sul is the best-selling sku in drinks, not only in gin – Sense of Place in the environment and a luxury feel while remaining accessible to all.
One partner noted: "The focus on one sampling bar is key as it gives a real focus to the store. There is always something fun and interesting. The spirits selection is always very well done with all main price categories displayed very well. They over-index on excellent staff and I should mention the store design in terms of shopper flow; it never seems busy when it clearly is."
Of the other big players, Dufry polled well for several New Generation stores, led by Melbourne, London Heathrow and Cancún.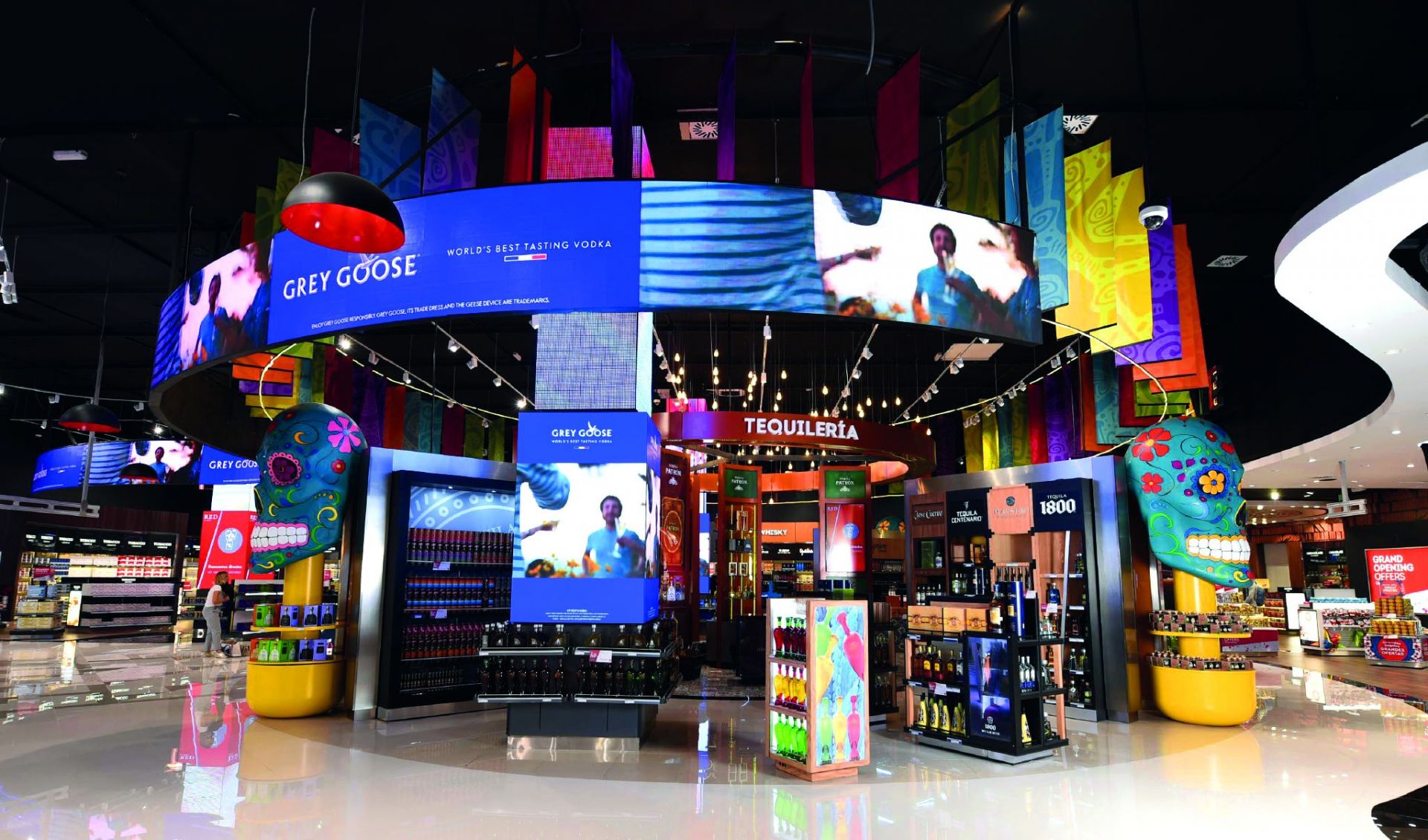 Dufry's Cancún Airport store, one of the company's New Generation outlets in Latin America, features an outstanding 'Tequileria' multi-brand shop-in-shop and destination offer
Of Melbourne, one multi-category spirits partner cited the Dufry store for "the new refit and lively shopping experience, driven by interactive technology and screens at store level".
The Heathrow stores (notably T5) also attracted support. One major brand partner said: "Dufry has demonstrated a desire to be more flexible here than before. This has led to new visibility and bespoke merchandising programmes and growth behind our brands. It has been challenging overcoming supply chain problems and a generally slow system but they have demonstrated partnership throughout."
Another gave it the highest praise, saying it "carried off the global brand display better than any other airport in the world. When I stand at the World of Whiskies section and white spirits areas, I think 'wow'. I call it the Las Vegas of spirits. It really is exciting; even when you do not want to buy something you end up purchasing.
"For me World of Whiskies, although old in years, has yet to be bettered as a single store concept dedicated to a category. In terms of imparting knowledge to the consumer for Scotch I think this concept deserves a massive award from the Scotch industry. Has a single retailer done more for Scotch whisky over the last 20 years to millions and millions of consumers? The innovation around the gin category is also highly impressive and Dufry/WDF have been at the forefront of this for many years."
The excellent staff, use of exclusives to promote differentiation in the offer and simple campaigns such as 'Malt of the month' also drive interest, we heard.
Dufry's Cancún Airport operation was highly rated by brand partners across the board, having been the first of the company's New Generation stores to open in Latin America two years ago. Sense of Place was one factor, led by the outstanding 'Tequileria' multi-brand shop-in-shop and destination offer.
Innovation in digital display was often cited, as was information sharing. One multinational house of brands said: "They give us everything: retail sales depletions, pax nationalities, sales by staff, sales from our brand ambassadors. There is great collaboration between Dufry, the airport authority and us, to the benefit of us all in T3."
The same supplier added: "There is a great opportunity to grow the business because of all the spaces available for activation and tasting. The passenger can be involved in the activation, taste the product and learn about the key brand attributes. Consumers have plenty of space to stay and learn about the product, and we are taking advantage of that."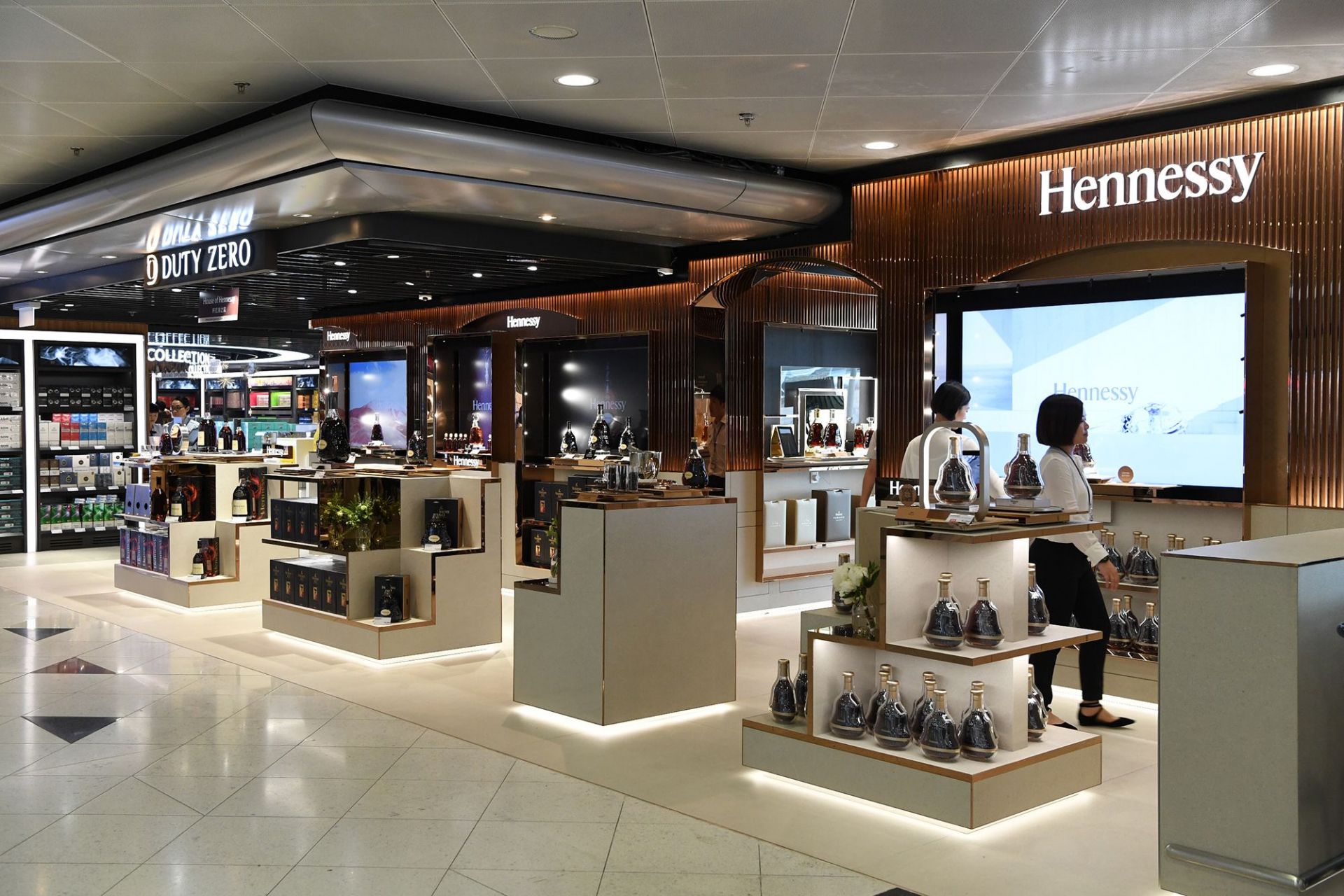 Duty Zero by cdf stood out for the emphasis on luxury, the range of single malts, its Chinese spirits selection and the high level of consumer engagement
Elsewhere, Dubai Duty Free's "strong approach to partnership, excellent promotional spaces and superb launch platform" earned votes, while Lagardère Travel Retail was another lauded for its partnership approach at key locations, among them Paris Charles de Gaulle, Rome Fiumicino and Hong Kong International (in alliance with China Duty Free Group).
The last named of those above was among the most acclaimed this year, 12 months after the completion of the Duty Zero by cdf stores at HKIA.
This was attributed to several factors: the emphasis on luxury (the new Hennessy boutique was cited as an outstanding example by other brand owners); the range of single malts and Chinese spirits and the high level of consumer engagement.
"This is an exciting and innovative new store, a joy to shop," said one. "There is a great local team willing to champion innovation and collaborate with suppliers to deliver an exciting consumer experience."
Another spirits powerhouse nominated Duty Zero by cdf, adding: "We have secured some exceptional space for our brands and have a good level of cooperation with their local team in terms of running local events and partnering on brand launches. The only caveat is of course that we have paid a lot to achieve this, so it's not like they are doing us a favour."
Several other big retailers and airports were commended for their commitment to the category. They included Ever Rich Duty Free Shop at Taoyuan International, notably for the emphasis on staff knowledge and service, resulting in "top notch" handling of consumer requests.
Another was JATCo (through the TIAT Duty Free-branded stores) at Tokyo Haneda International Airport, which allows brands to represent a "sophisticated image" through its shops and its premiumisation of the category.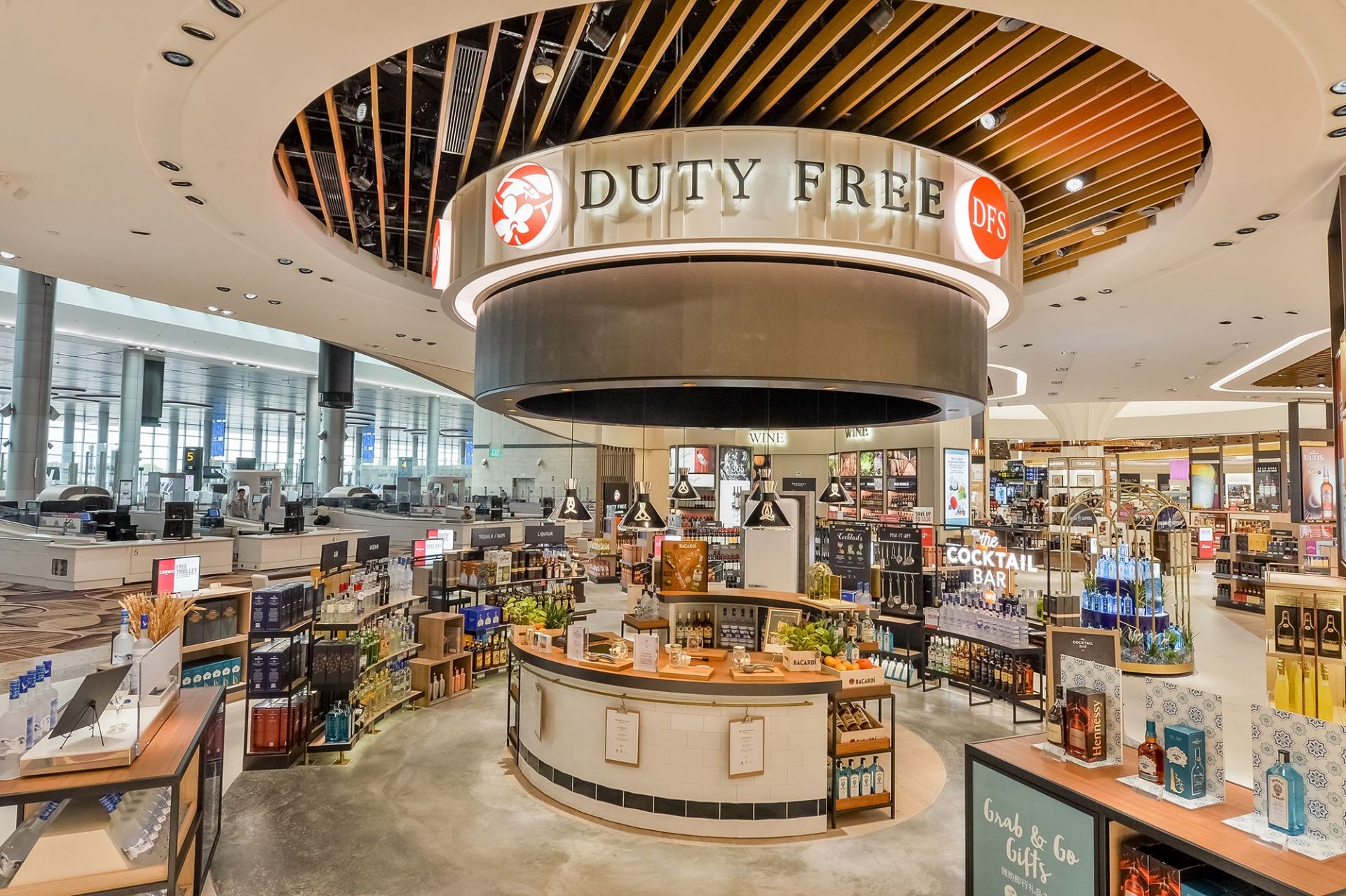 Brand owners heaped praise on DFS Changi for its "premium shopping experience" and "excellent retail space"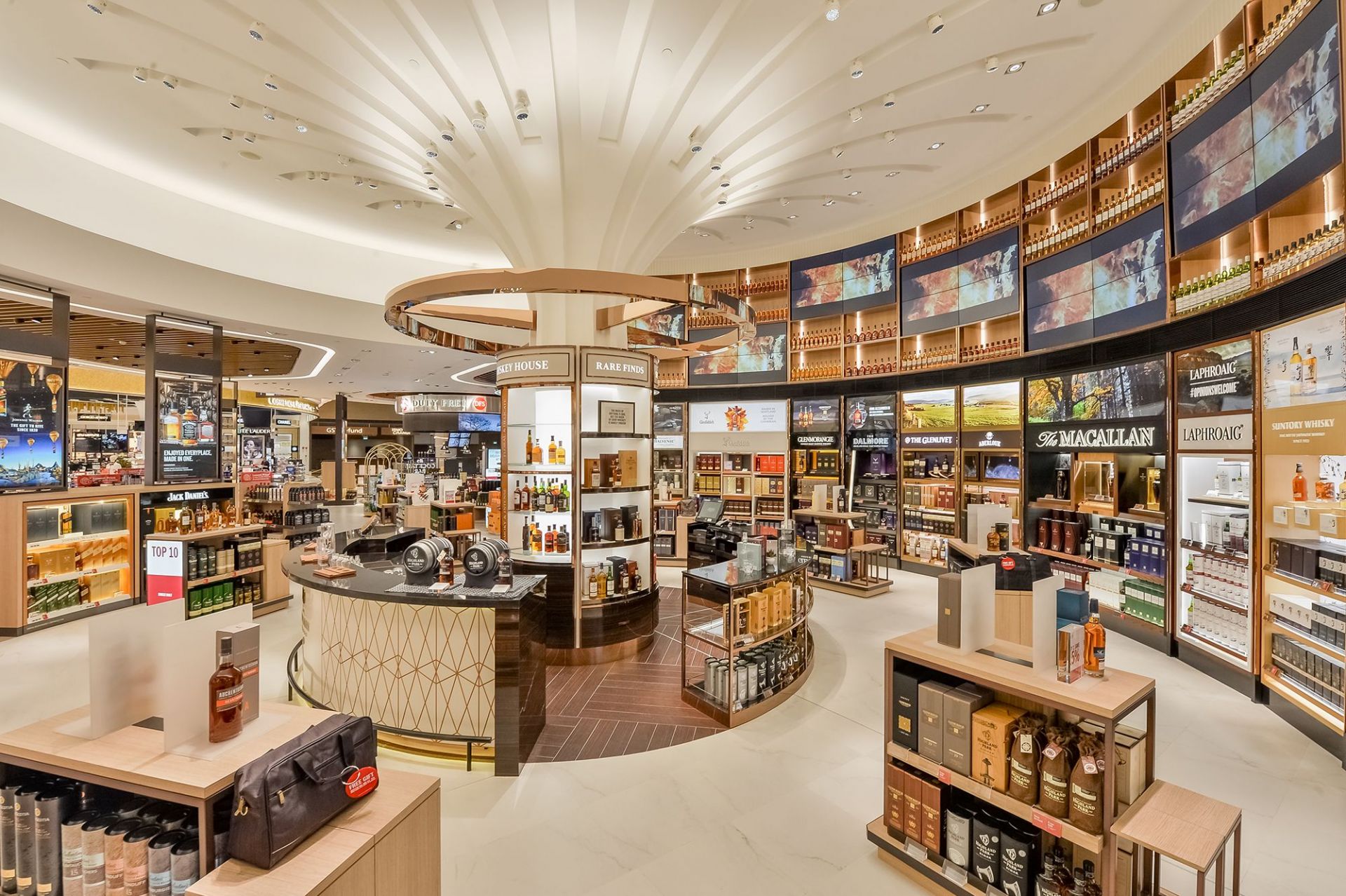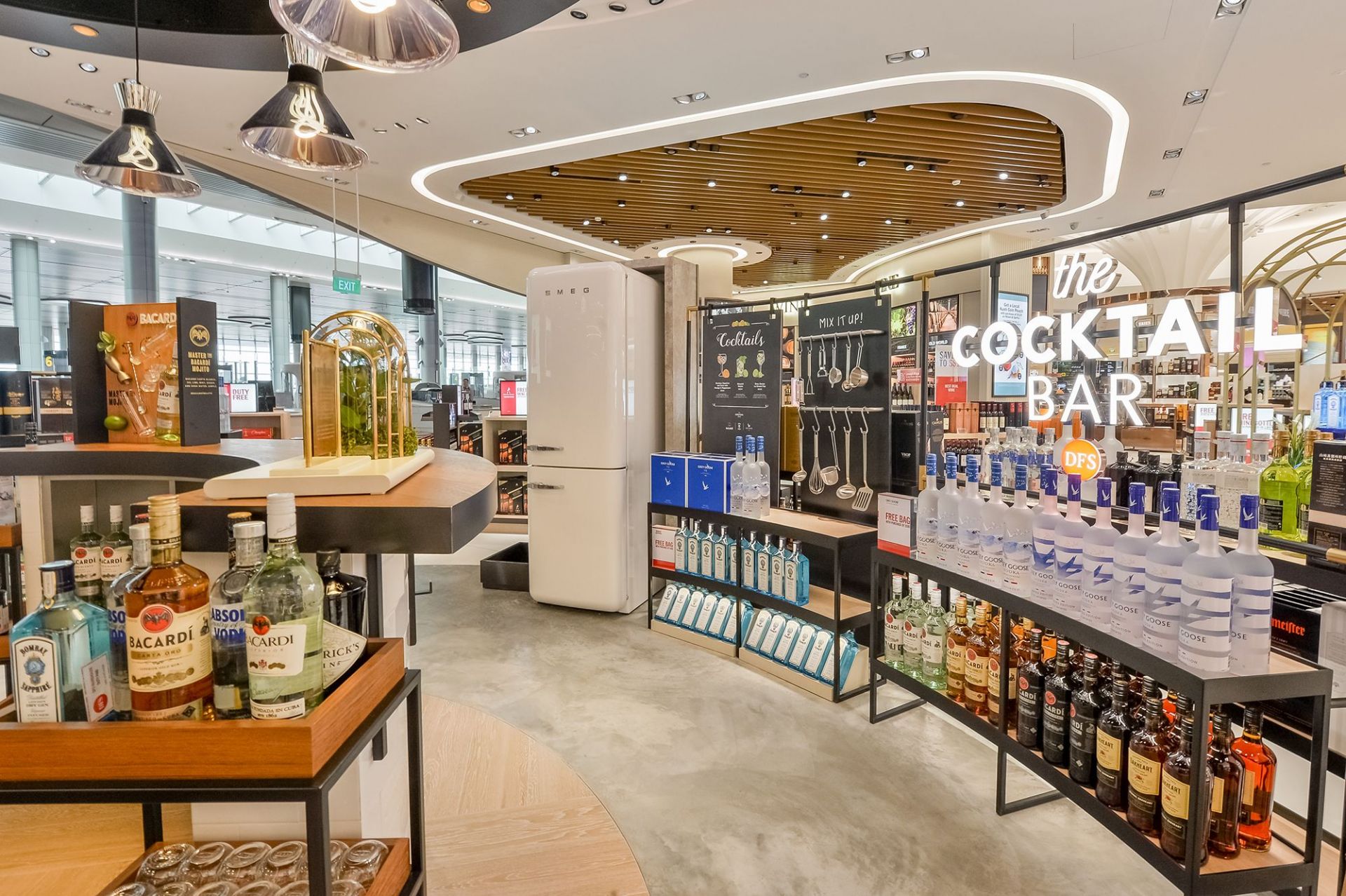 But as last year, and indeed in an extraordinary nine out of ten years in which we have run this Dreamstore survey, the same retailer was ranked a strong number one: DFS Group at Singapore Changi Airport.*
For many brand owners DFS at Changi sets the standard for spirits retailing at airports, which is a lofty bar indeed considering the quality of the retailers named above. DFS's ranking is the result of its merchandising and store executions across the terminals, its curated ranges, the professionalism of staff and its partnership approach.
One leading drinks group said: "There is a clear focus on premiumisation and luxury; excellent retail space with strong visibility for liquor and single malts in particular."
Another leader in Scotch whisky said: "DFS is still out in front in terms of ranging, merchandising, collaboration with suppliers, consumer understanding and relationship management."
We also heard: "DFS is number one for the premium shopping experience and the selection of whiskies they offer to the global passenger."
A leading vodka brand hailed DFS as the "benchmark for our category, with its luxurious approach in every element of the marketing mix."
One regional Asian brand said: "DFS is willing to incorporate new brands and add new space for the category. Gift packs for our brand and others are tailored to meet consumer needs and are always a great hit. Travel retail there never feels boring thanks to the enjoyable and comfortable experience for customers."
From its T2 and T3 duplex stores through to its varied and colourful T4 environment, DFS has delivered some of the most appealing spirits stores anywhere in travel retail. Its consistent excellence is recognised emphatically by brand partners in this report, earning DFS a deserved top ranking for this category in Dreamstore 2019.
*Note: Our survey was based on performance and partnership over the past year, and completed before DFS announced its shock decision not to participate in the current Changi Airport liquor & tobacco tender.
As exclusively revealed by The Moodie Davitt Report, bids for this blue-chip concession closed on 26 August, with Lotte Duty Free, The Shilla Duty Free and Gebr Heinemann tabling proposals. DFS noted that changing regulations around the sale of liquor & tobacco, and a background of geopolitical uncertainty, meant that staying to run this concession at Changi "was not a financially viable option". That decision means that DFS will exit the business in June 2020, 40 years after it first began trading at Changi.
The luxury travel retailer has built a business that generated an estimated S$590 million (US$430 million) in sales last year, with spirits the major contributor (61% of the total in departures, 74% of sales in arrivals).
More than that, as the results of 'Dreamstore' demonstrate, DFS has built a showcase for this category that is first in class, as reflected in brand owners' views above, and in the many other years when DFS was ranked as number one in our survey.
The candidates to succeed DFS all have strong credentials and run their operations elsewhere with success and flair. Whoever wins the bid will need to reinforce those qualities if they are to match DFS's reputation for excellence among its industry partners in this category.

Dreamstore is published annually by The Moodie Davitt Report (Moodie International Ltd).
© All material is copyright and cannot be reproduced without the permission of the Publisher.
To find out more visit www.moodiedavittreport.com and to subscribe please e-mail sinead@moodiedavittreport.com