CATEGORY:

CONFECTIONERY AND FINE FOOD
---

Winner:
FNA Group International, Singapore Changi Airport
---
Transparency and partnership build a fine Singapore showcase
The confectionery & food category generated a wide range of responses in this year's Dreamstore survey, with many recently opened stores across a broad regional spread drawing acclaim from brand owners. Ultimately though it was a well-established name that emerged with the top ranking, a repeat winner from last year.
If we were building our rankings on retailers' performance across their entire estate, then Gebr Heinemann would have been a surefire winner, with votes cast across no fewer than six of its international locations.
Among the most prominent, and in fact ranked second overall, was its Sweet Dreams concept, fully opened last year. As reported, the retailer runs eight stores, ranging in size from 57sq m to 186sq m, after the airport authority issued the contract for confectionery as a stand-alone business for the first time.
For many brand owners, it's an approach that is paying off, although not without some challenges along the way.
One leading international house told us: that "the concept is extremely interesting for its dynamic approach", while another singled out the "well laid out stores" that draw customers in. "They have transformed confectionery at Hong Kong Airport and really added some theatre through strong visual merchandising [compared] to what was previously a sterile offer."
Another highlighted continuing "struggles with stock" but noted that Heinemann is "getting there" in resolving this issue, and improving its consumer offer over time.
Other notable performances across Heinemann locations in the past year came at Frankfurt and Amsterdam airports. One regional supplier highlighted the stores at Frankfurt for their "generous category space, opportunities for a wide range of different promotional activities, openness to actively working on optimising the portfolio and listing innovations, with a good level of sales data provided."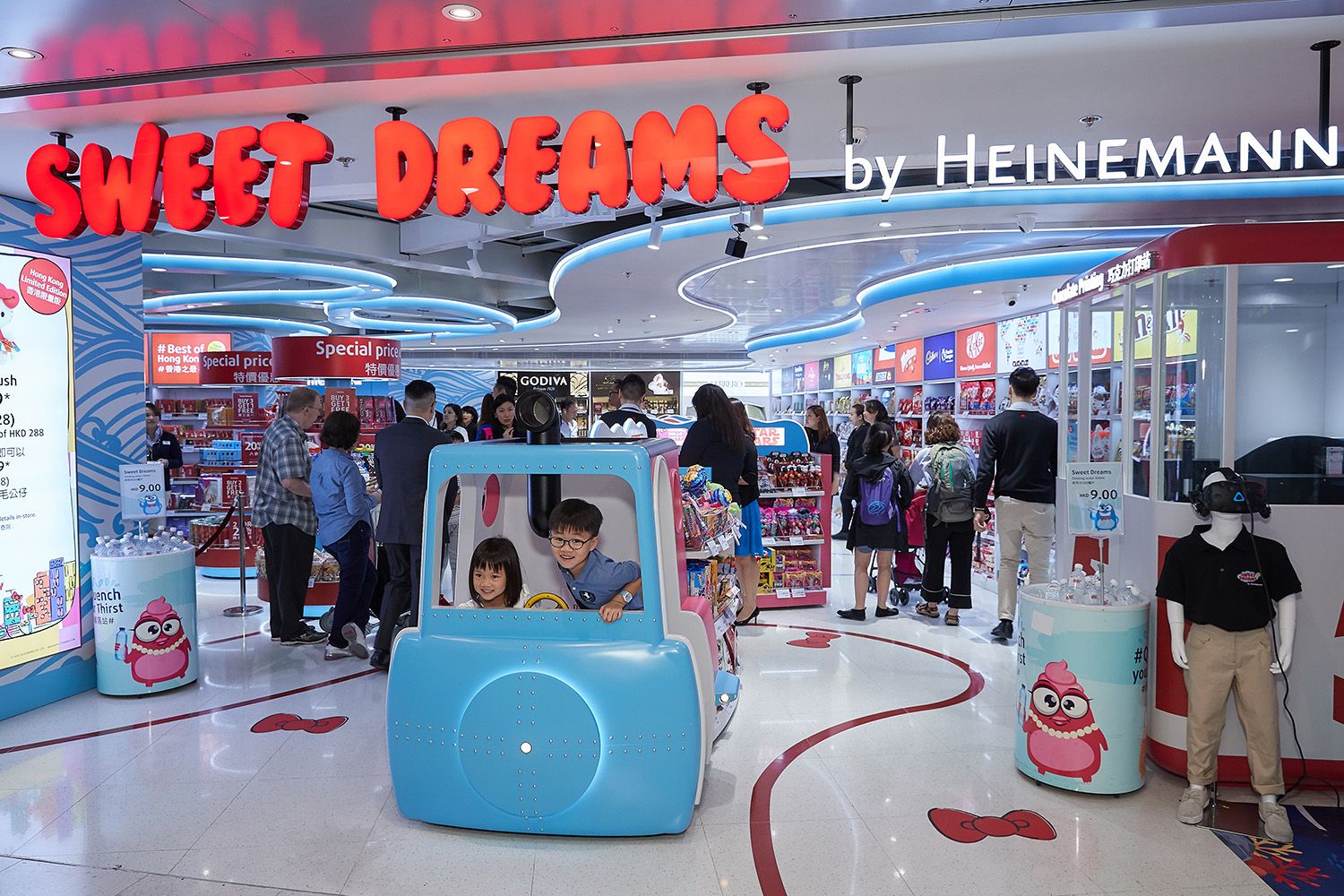 Sweet Dreams by Heinemann: "They have transformed confectionery at Hong Kong Airport and really added some theatre through strong visual merchandising [compared] to what was previously a sterile offer."
Of the joint venture with Schiphol Group in Amsterdam, we heard that the partners allow a strong focus "on premium chocolate through dedicated chocolate lounges and the revamped store concept, which puts an emphasis on this growing category segment."
Heinemann/Travel Retail Norway's Oslo business came in for particular mention. "The stores are not yet perfect, but the airport has been willing to make changes since the opening," said one leading regional supplier.
Another European house said: "Focus products are well presented on shelf; there is the right cash till point assortment; we see optimised visibility for our brands within the Heinemann boundaries and the local team is supportive on both price-off promotions and high-profile promotions."
The operation at nearby Copenhagen Airport also draw praise from selected brand owners, while of the Sydney Airport business, we heard praise for its "strong mix of local product with international brands and good HPP space available for promotions and product launches".
Among the other big multinational players, Lagardère Travel Retail and Dufry locations were also much cited by the supplier community in this category.
With the former, it was no surprise that its So Chocolate stores at Singapore Changi earned strong votes (as in other years). Brands noted the excellent space allocation for the category, its emphasis on visually attractive displays and on optimising impulse locations within the stores. One supplier told us: "The buying team and management are always open to new suggestions and products and learning from other markets. Unlike some other retailers they are willing to try new things. Knowledge-sharing has helped drive double-digit sales growth this year."
Other group locations that earned praise for its partnership approach included Paris Charles de Gaulle and Orly, its Saudi Arabian airport outlets plus Aelia Duty Free in Geneva.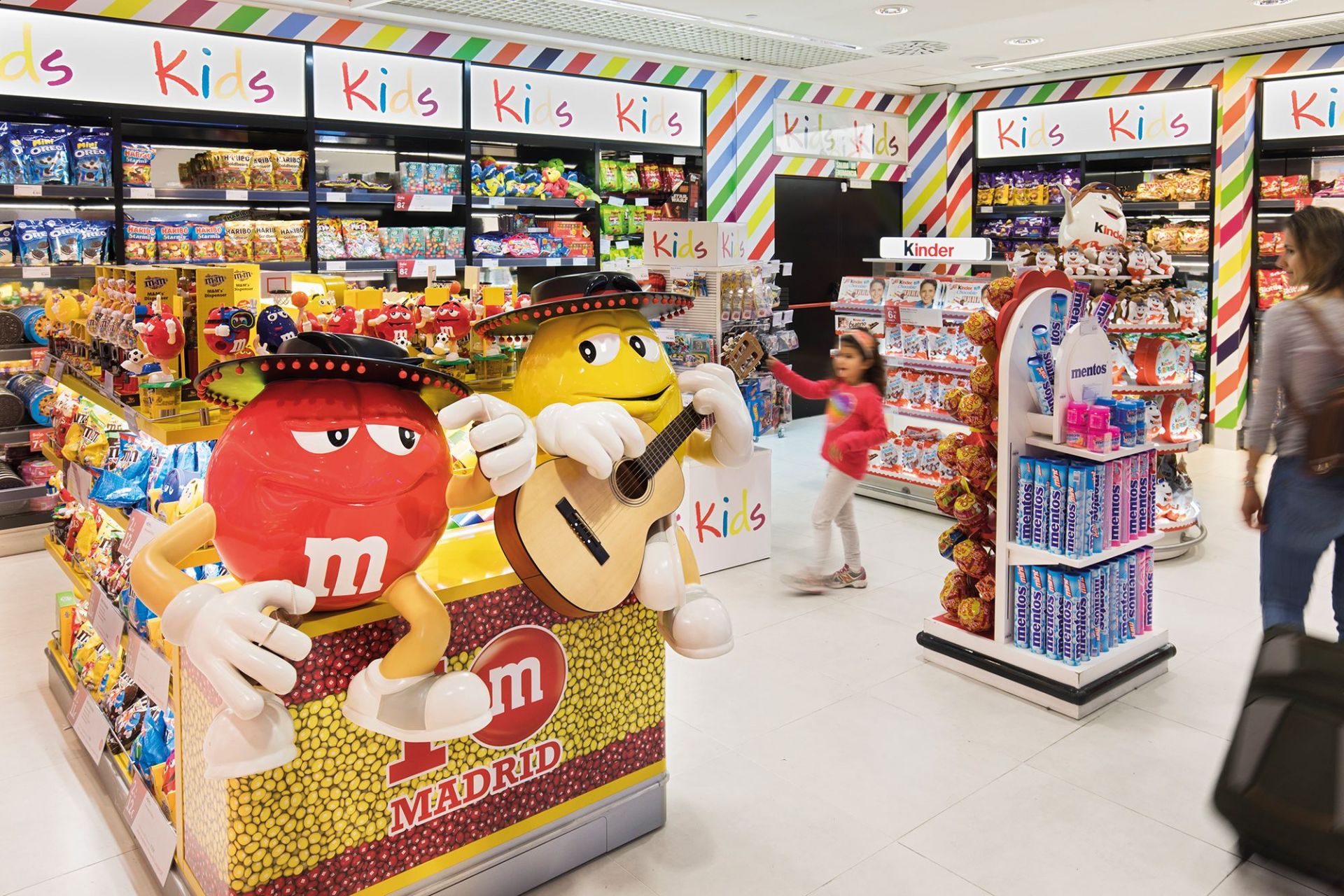 Dufry at Madrid Barajas Airport: Praise for its entertaining children's areas, focus on Sense of Place, smart design, visibility and support for brands with promotions
The Dufry spread of votes was almost as widespread as that of Heinemann, not surprising perhaps with this most geographically diverse of all travel retailers.
At Antalya Airport (a former Nuance location), one sugar confectionery player highlighted the terminal layout that includes easy access and visibility, with gates nearby, ensuring a positive consumer experience. The same company singled out "the good position of confectionery in-store, placement of products, number of facings and visibility and the check-out zone. The use of displays and colours give the store a nice atmosphere. The local team is entrepreneurial and positive to trying new ways of working, is very friendly and focused, and has good logistical procedures".
From the same group we heard strong praise, notably from smaller players, of the attention they receive from Dufry in Bangalore.
One said: "Dufry Bangalore is a very open division inside this big retailer. We have great relations with them and they love the brand."
The Dufry business at Madrid Barajas Airport earned plaudits for its entertaining children's areas, focus on Sense of Place, smart design, visibility and support for brands with high-profile promotions.
Among the popular choices in the Dufry estate was Zürich Airport. The company has partnered with several close brand allies on particular campaigns and openings that have created the feeling of a special experience at the location. It has reached out effectively to consumers through its digital communications in-store and its Dufry Red programme, we heard. It is a leader in customer activation and experience, and focuses relentlessly on every square metre to drive conversion.
One leading premium chocolate brand owner noted: "Dufry at Zürich Airport combines a number of current market trends. There is excellent presentation of (gifting) choice, true travel exclusives and premium chocolates in a branded environment with a lot of storytelling.
"It is possible at this location to individualise one's gift with stickers, ribbons and selfies with a brand-new voice-recognising Magical Selfie Mirror. And there is handmade chocolate produced on the spot, which is a unique selling point in travel retail".
Dubai Duty Free was acclaimed for its partnership approach, with this Mondelez augmented reality installation an example of its progressive thinking with key partners
Also in Europe, Aer Rianta International at Dublin Airport was singled out. One global brand powerhouse said: "Although Terminal 2 was undergoing complete renovation which has affected all categories, ARI managed to not only keep confectionery sales stable, but to even grow total sales despite the drastically diminished space dedicated to the category. They have managed this with a focus on strong global brands and tempting promotional offers.
"The new Terminal 2 is a well-planned shop area which meets most of the demands to optimise sales. Everything is well considered from attracting customers into the shop with good signposting, excellent lighting and an indulging atmosphere to optimised cash till solutions that create extra last-minute impulse sales."
The major Middle East retailers always garner strong support in this survey, and this year was no different. We heard praise for DFS in Abu Dhabi, while Qatar Duty Free earned several number one votes.
One leading international brand company noted: "Qatar Duty Free has been an innovative and creative partner, willing to try new initiatives and collaborate to grow the category. We are very impressed by and grateful for their approach of involving key partners in the planning for their upcoming store renovations."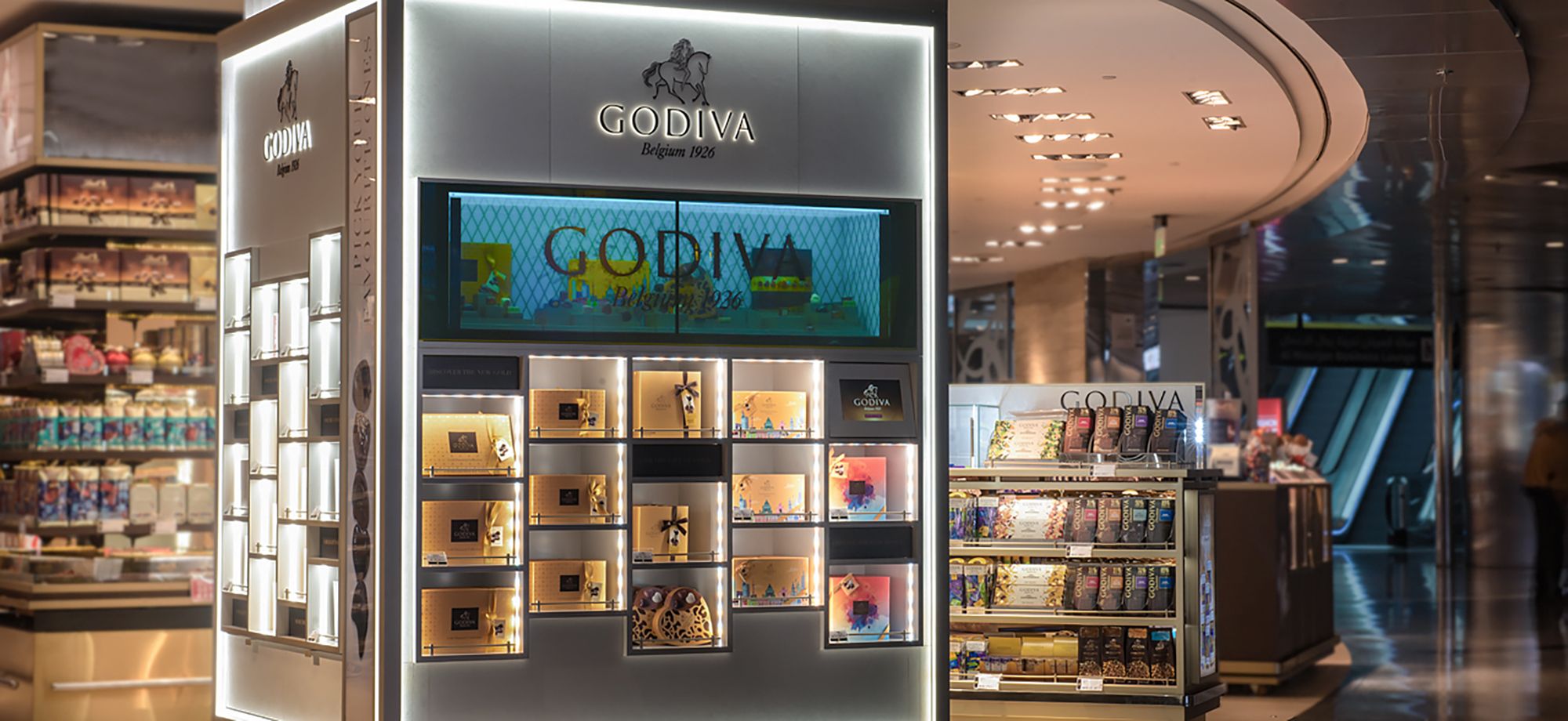 A category champion in the Middle East: Qatar Duty Free
Dubai Duty Free was also well backed for its commitment to partnership, including around information-sharing.
One regional player said: "Dubai Duty Free offers strong category support, very attractive retail environments, an openness to optimising the portfolio and listing innovations. They provide a good level of sales data in general, and on occasion very in-depth data."
Another added: "They are always looking for innovation and exclusive product launches. Dubai Duty Free are transparent and always open to new ideas to growing the category."
Our broad range of replies also featured acclaim for the highly regarded category specialist, DR Group-owned Chocolate Sales & Supplies, both at Kuala Lumpur International and Langkawi International airports; for Delhi Duty Free (amid big investment in its departures stores this year), and for International Duty Free (IDF) at Brussels Airport.
As last year, IDF was singled out for its approach to innovation, information-sharing, partnership and creativity. One supplier said: "They understand perfectly the need to create a special concept [The Belgian Chocolate House] and atmosphere for premium chocolate with a high degree of visibility. They are also transparent and open to new ideas and concepts."
Another major Asian player, King Power International Group (Thailand), also earned its fair share of brand owner support. A key partner – one of the major brand owners worldwide – noted: "King Power Duty Free's management team are extremely capable and equipped with the knowledge as well as experience to steer the business to address challenges while also realising growth opportunities with speed.
"They firmly believe in an open as well as inclusive process when it comes to business planning. Execution is followed through with a mindset of continuous review to keep driving performance standards, as well as value creation.
"We have worked together on many initiatives such as:
cross-category retailing of confectionery with liquor which gives the traveller a unique experience and the opportunity to purchase from multiple touch points;
personalised brand fit-outs for our globally recognised brands and gifting options to drive incremental revenue for the category and retailer;
having brand ambassadors who engage with the consumer in their local language and explain our global chocolate brands.
"As we have been working closely together for over 25 years, we have an in-depth knowledge of their capabilities as well as business culture. We have seen how these capabilities translate into gold-class retailing standards at Bangkok Suvarnabhumi Airport."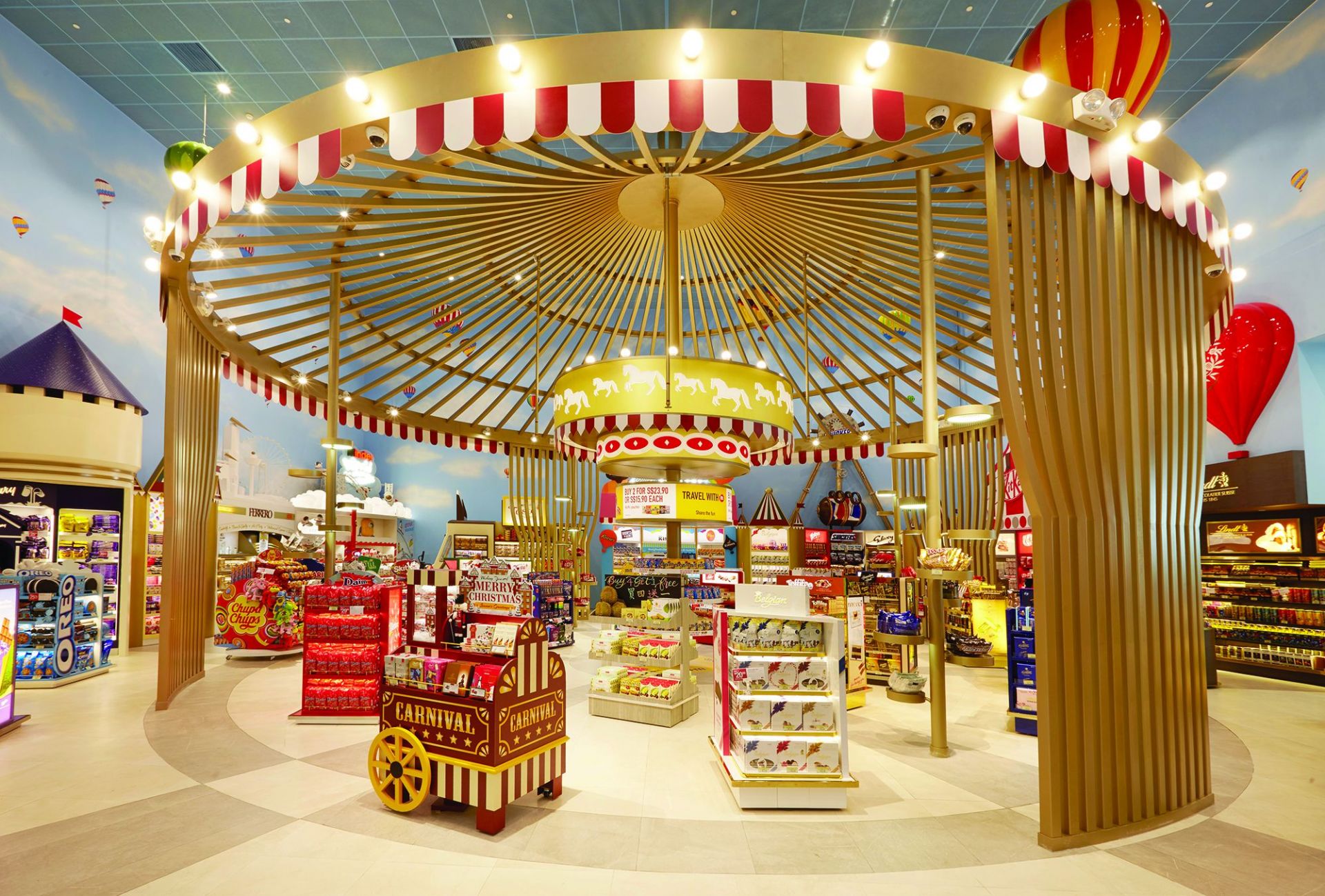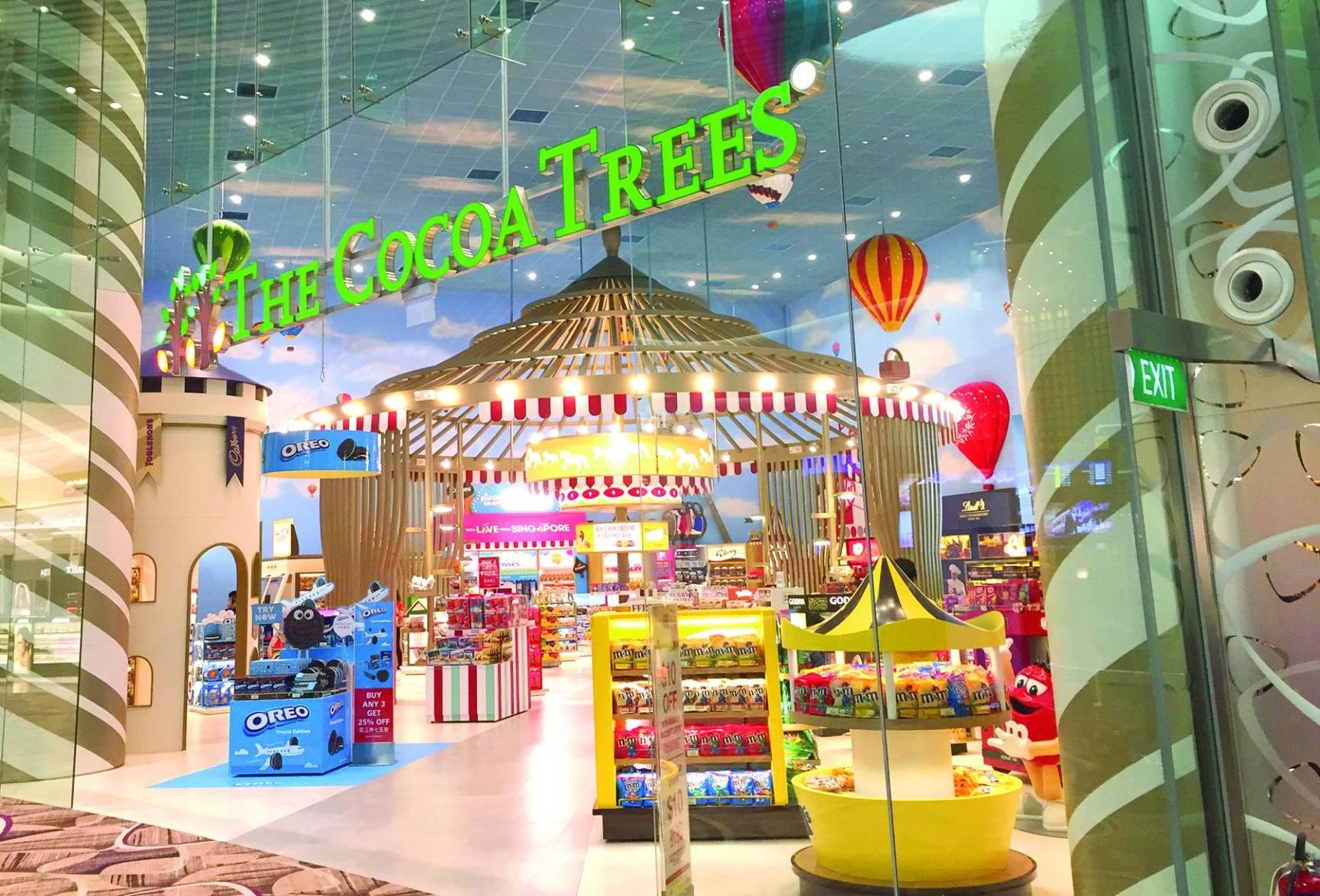 FNA International: Top ranked in our survey in 2015, 2016 and 2018, the specialist category retailer was hailed for its open approach and its investment in store renovations to improve the shopper experience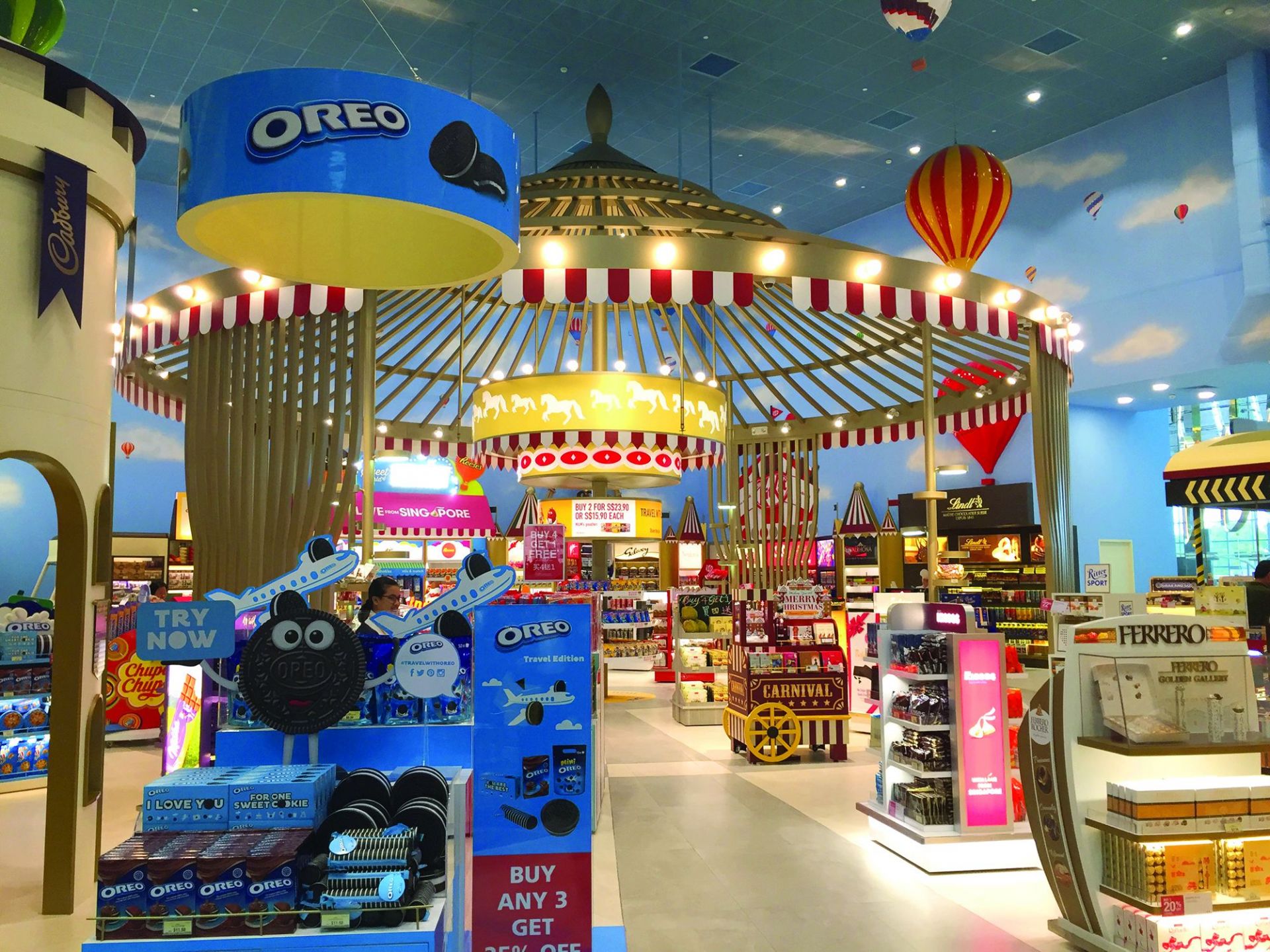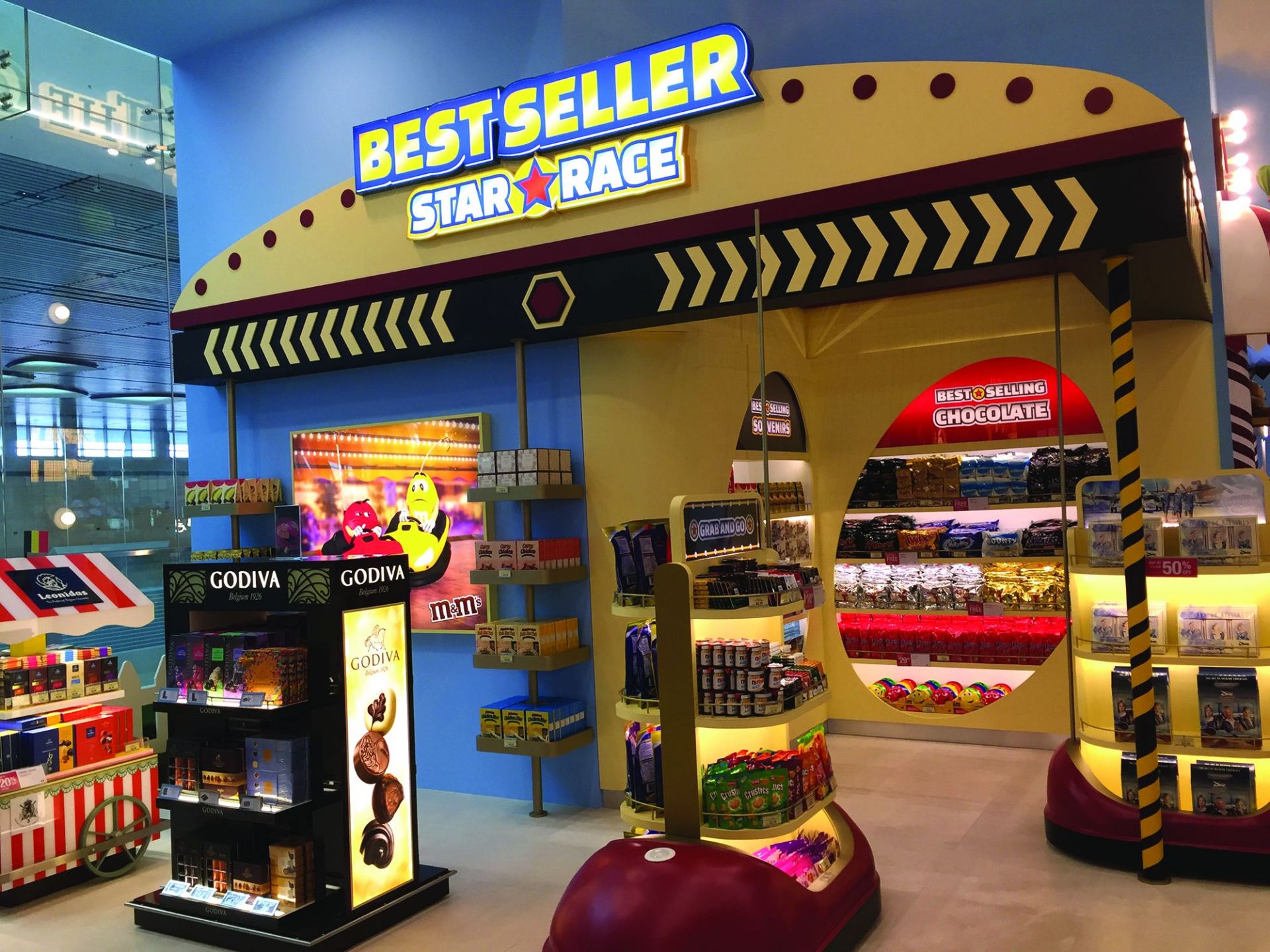 Ultimately, we had a repeat winner of this closely contested category in FNA International Group with its The Cocoa Trees and Cocoa & Co concepts at Singapore Changi Airport. The company, which was top ranked in our survey in 2015, 2016 and 2018, was hailed for its open approach to its business partners, its management of the category and its investment in store renovations to improve the shopper experience.
"The company operates with a deep sense of long-term partnership and is open for new ideas and concepts," said one premium chocolate manufacturer. Other partners said that FNA polled well across all criteria, notably reaching out to consumers, promoting industry partnership, innovating, adding value to the duty free and travel retail proposition and consistently growing the business.
As an outstanding category specialist retailer, FNA will be seeking to build on its strong reputation to defend and perhaps enhance its position at Changi now that the airport company has tendered nine stores across all four terminals. One thing is sure: it has a solid standing among its supplier base, as this year's Dreamstore survey shows.

Dreamstore is published annually by The Moodie Davitt Report (Moodie International Ltd).
© All material is copyright and cannot be reproduced without the permission of the Publisher.
To find out more visit www.moodiedavittreport.com and to subscribe please e-mail sinead@moodiedavittreport.com