The airport view:
Elevating perceptions of the commercial experience
Delhi International Airport Ltd CEO

Videh Kumar Jaipuriar

and Deputy CEO

Shyam Sundar

talk about the significance of the Delhi Duty Free upgrade and the role of non-aeronautical revenues.
For Delhi International Airport Ltd (DIAL), the targets in upgrading the duty free business were three-fold: to deliver an enhanced offer, to ensure an improved consumer experience and to drive revenue growth. In each of these terms, the results so far are satisfying, according to DIAL CEO Videh Kumar Jaipuriar.
"This store can compare with the best in the world," he says. "You don't have to buy elsewhere today; you can buy in Delhi, at the airport and you can do so in beauty as well as liquor or confectionery. We are now as competitive in terms of brand offer, quality and pricing as anywhere else."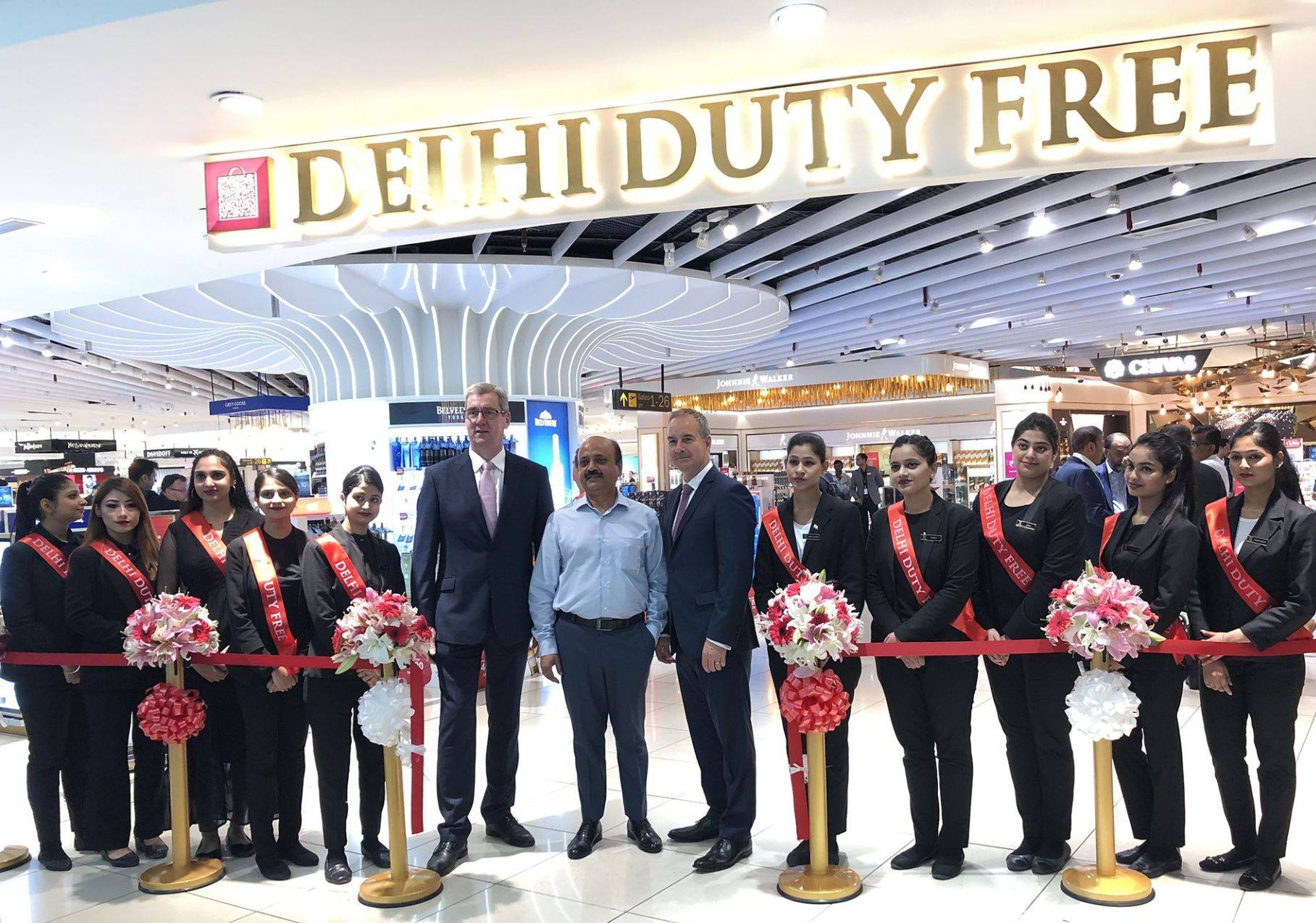 Indian-Irish alliance: Delhi Duty Free Services CEO Philip Eckles, Delhi International Airport Ltd CEO Videh Kumar Jaipuriar and ARI Chief Executive Ray Hernan at the official store opening
DIAL Deputy CEO Shyam Sundar adds: "It was a joint effort from the teams at GMR, DIAL and ARI to develop this world-class product. Duty free gives the first impression of the journey to the traveller. There is a strong element of premiumisation. What is important is that the revamp helps frame the airport in a positive way in the traveller's mind."
The investment is part of a wider programme of changes across the commercial business.
Sundar says: "The past three years has seen a refresh of our commercial offerings across 250 locations, culminating in the departures duty free store. We are now seeing very high growth in duty free, and will see also enhanced growth in other speciality retail with new brands and categories.
"We made these changes after intensive research with over 100,000 passengers to give a better understanding of their preferences around product, price and so on.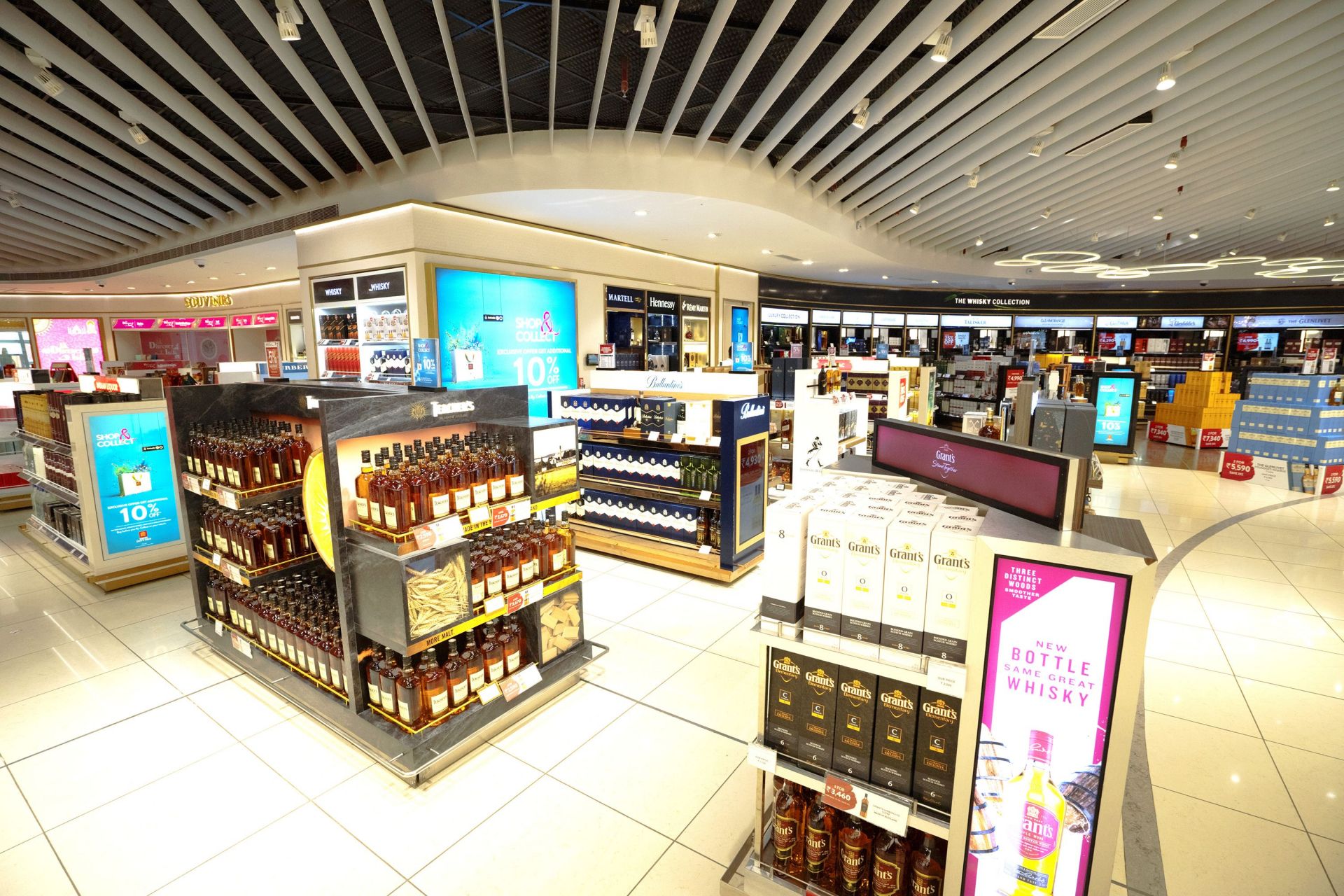 Videh Kumar Jaipuriar: "We have a premium customer who will respond to this premium environment. It is happening in arrivals [duty free] already and we will see it in departures (pictured)."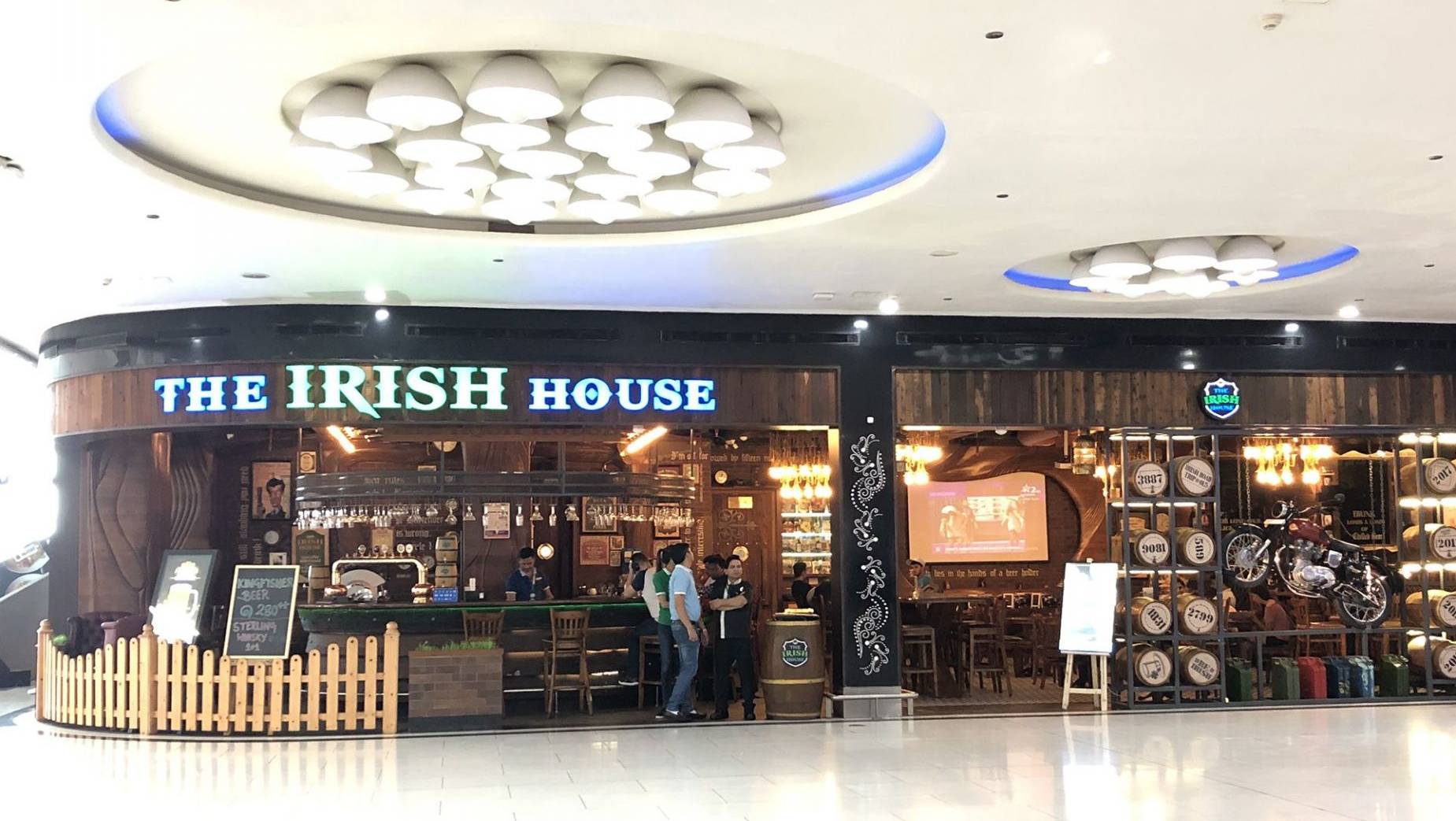 Non-aeronautical activity accounts for well over half of DIAL revenues, with food & beverage developing well
"Among the lessons was the much greater proportion of female travellers alongside a higher percentage of first-time travellers. The mindset of people is different too. They are now graduating from value to aspirational products so we have responded with more bridge-to-luxury and luxury products in T3."
The role of non-aeronautical business is critical today at well over half of DIAL's revenues, with duty free, F&B, lounges, hotels and car parking key areas of growth.
Jaipuriar notes: "Non-aeronautical income helps us subsidise our aeronautical tariffs. We have some two-thirds of revenue now coming from non-aeronautical. A new tariff regime comes along every five years but even if the tariffs change we expect non-aeronautical still to be above 50%. As a sector it has been growing by at least double the rate of passenger traffic."
DIAL and partners will have a lot more travellers to keep satisfied with the commercial offer if traffic projections become reality.
Jaipuriar says: "We have seen average growth of close to +13% in each of the past five years and we expect that rate broadly to continue. We have had some hiccups recently with Jet Airways stopping operations [in April] but the airport recovered quickly in around four months.
"We had other airlines ready to take on that capacity. That didn't happen when Kingfisher failed, for example. We are seeing big rates of domestic growth among the Indian low-cost airlines such as IndiGo, GoAir or Spicejet.
"The next five years will be driven by domestic growth. Then the international growth phase will come and it will go even faster than today. It will happen as the economy improves, and with sustained competition. To fly from Bangalore to Delhi ten years ago was double the fare you would pay today. Flying is now affordable to Indians and is causing a higher penetration of flying.
"Beyond this we are working on more routes for long-haul to Europe and North America to locations that have sizeable Indian populations. We want to serve them with direct flights where we can.
"Overall we foresee double-digit traffic growth in the next three years, so from 69 million today we could add another 15-20 million."
Coping with that growth means planning capacity increases. At T3 (the only international terminal), there are plans to grow capacity from 38 million to 45 million by "de-bottlenecking some areas" as Jaipuriar terms it. "We have 62 airlines currently so will add a new check-in island to cope with demand and to ultimately bring in more international airlines to T3."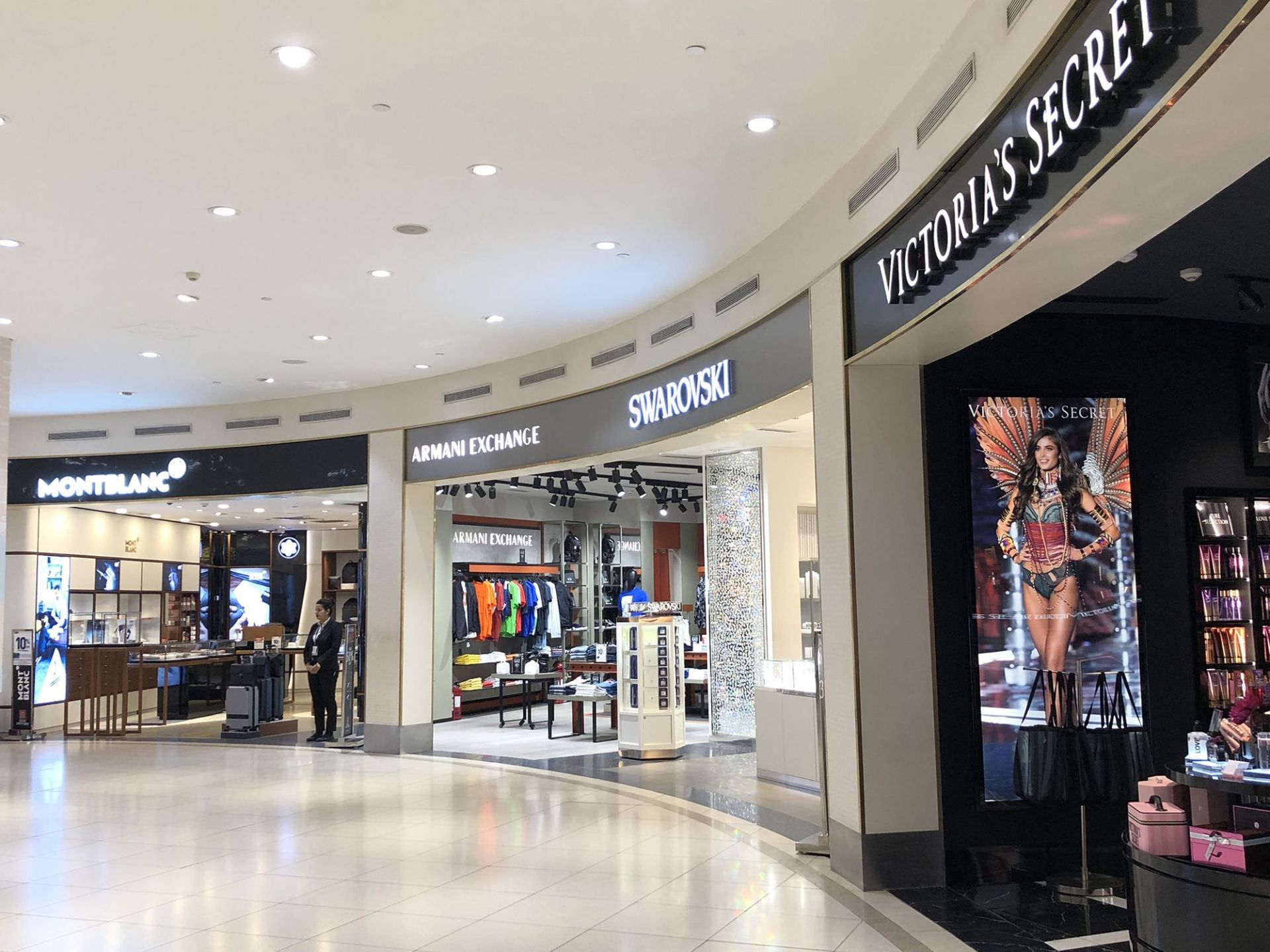 Delhi International T3 is about much more than core category duty free; a strong luxury offer features in the heart of the departures concourse (including boutiques, pictured, managed under a separate concession by Delhi Duty Free)
In a project that has begun, Terminal 1 will also be expanded from a 16 million passenger facility to one that holds 40 million passengers a year in three to four years' time.
These investments are part of a plan to keep Delhi Indira Gandhi International's high rating among consumers, as expressed in its top ranking in recent ACI Airport Service Quality surveys, including 2018.
Jaipuriar says: "We know that the passenger profile is changing and that expectations are changing. With new, relevant technologies we need to be adapting, whether it is in operations, non-aeronautical activities or other touchpoints.
"Our big question is, how do we enhance the experience through technological intervention and be seen as a passenger-friendly airport, one that changes itself in line with passenger expectations? We are working hard on this today."
The requirement to satisfy ever more diverse needs will become more acute as the passenger base evolves. Most travellers are from India but as DIAL aims to position itself as a hub, lifting its proportion of transfer traffic well above the current 20%, this may gradually change. "We expect more travellers from other parts of Asia, from China but also Korea and southeast Asia, as well as Europe (including Russia) and North America," says Jaipuriar.
Changing demographics may also present opportunities to widen the commercial offer.
Sundar says: "It's a journey. When we start looking at these consumers' new preferences we will identify new opportunities. We have fixed the backbone of the business but with the flexibility to introduce new categories as we go. There are new brands entering India and some homegrown brands that are making a mark.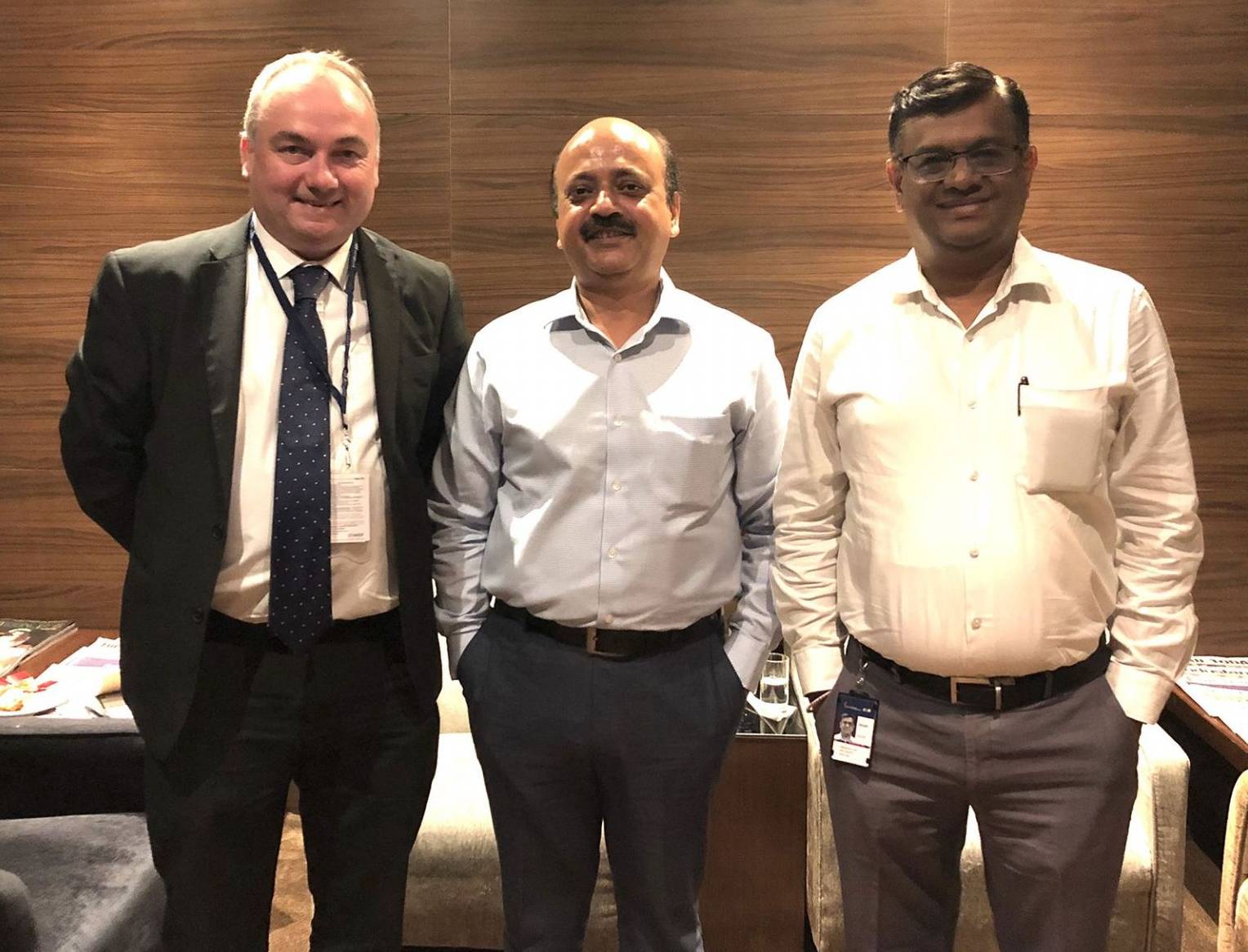 Delhi under discussion: Dermot Davitt is welcomed to Delhi T3 by DIAL Chief Executive Officer Videh Kumar Jaipuriar (centre) and Deputy Chief Executive Officer Shyam Sundar
Jaipuriar adds: "We have some additional opportunities in F&B. That is where we need to upgrade more. We will look at some international brands to help us do that; we want to enhance that offer and create a good blend with the Indian food brands. We have four F&B operators who we will challenge to drive further innovation."
Returning to the core commercial business, duty free, Jaipuriar hails the role of ARI in the joint venture and says the airport company is seeking new ways to grow the business for mutual benefit.
"ARI has great duty free experience and brings us many lessons from other places in the world. They add great value to the operations both at the back and front end. We work closely together and our team supports them and gives a different perspective. We consult on passenger analytics and can do even more. If we can give them more demographic data the business can be more flexible in merchandise planning, for example, We are looking at how we can do this."
Ultimately, the new stores tell a different story to travellers and potential brand partners about Delhi Duty Free's position in the map of global travel shopping.
Jaipuriar says: "One of most important messages for us is that Delhi has a great mix of quality, premium passengers for brands to tap into. Some brands that were unsure in the past are now here. We have a premium customer who will respond to this premium environment. It is happening in arrivals already and we will see it in departures. This customer is demanding; they want a wide range of brands, they want choice and they want competitive pricing.
"We will also see a new level of luxury as the passenger base evolves in the coming years. The Indian consumer will graduate to a new level. Many Indians still go abroad to shop so there is still a perception gap that we have work on, especially at the high end. But when they can feel and experience it, as they can today in duty free, they will no longer question what Delhi can offer, and they will plan their purchases here in future."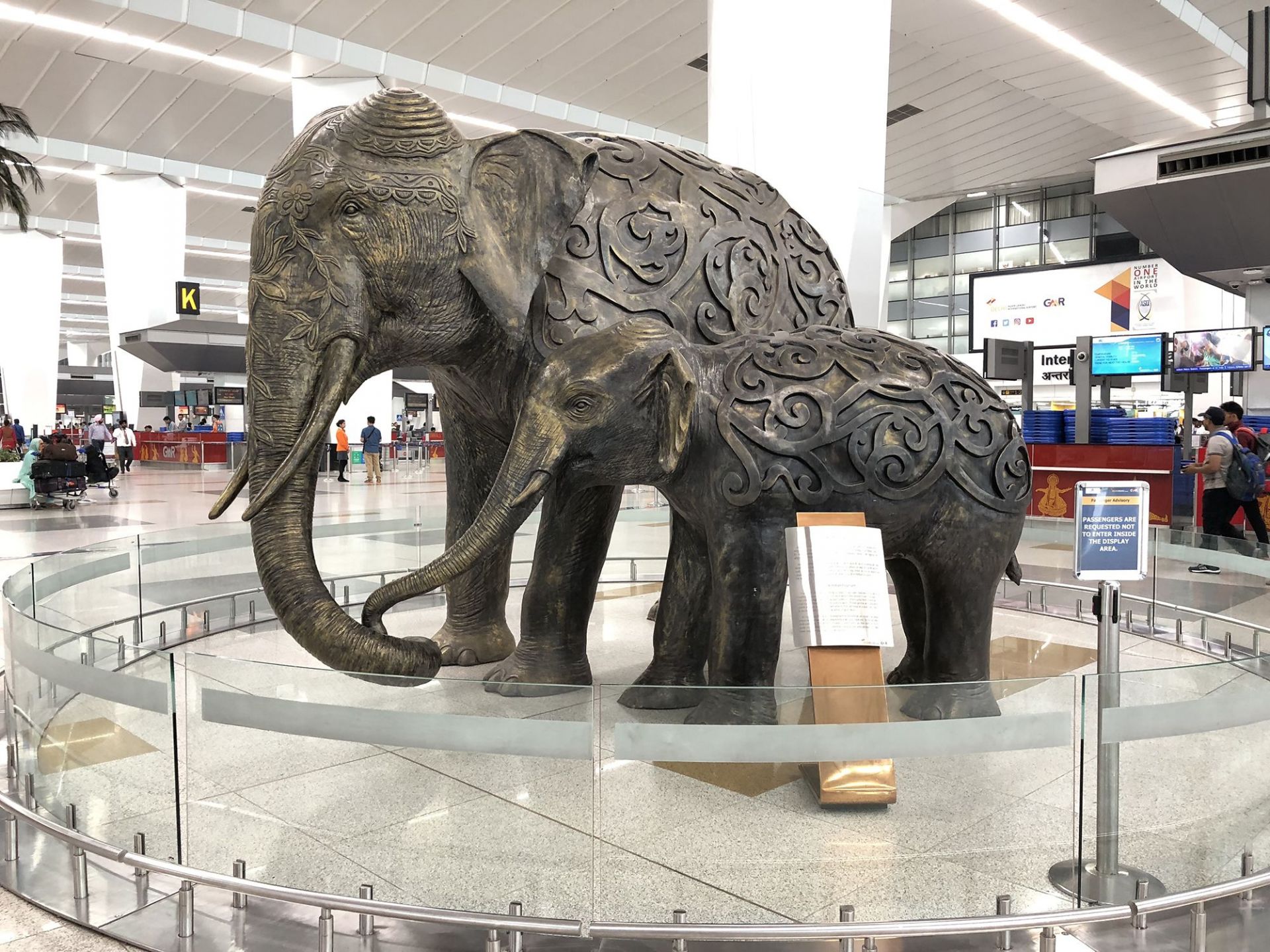 The commercial changes are in tune with other impressive art and architectural features at Delhi Indira Gandhi International, such as this beautiful elephant sculpture

Spotlight Series
September 2019