BRAND PERSPECTIVE: LA PRAIRIE
---
La Prairie marries
luxury and time
Swiss premium skincare house La Prairie is renowned for not only the luxury nature of its products but also that of its highly personalised service. Both traits are to the fore in Beijing.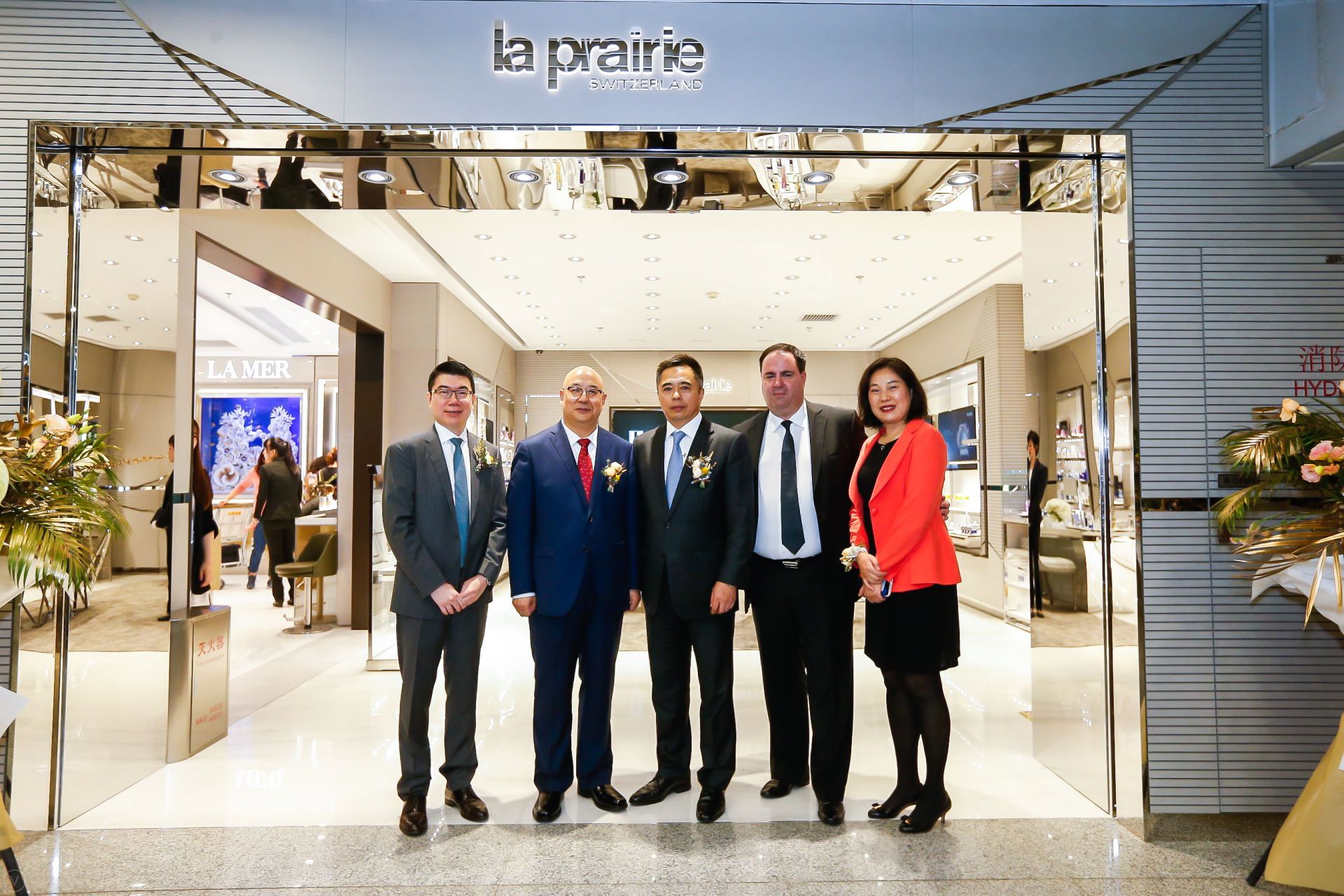 La Prairie Vice President Travel Retail Laurent Marteau (second from right) introduces VIPs to the beauty house's unique concept of Swissness
La Prairie Vice President Travel Retail Laurent Marteau says that the luxury boutique concept has transformed Beijing Capital International Airport Terminal 2's (BCIA) beauty offer.
"The Chinese are a key clientele for La Prairie, so it was very important to really upgrade the luxury perception of the brand," he comments. "It was also important for the clientele. Beijing Capital Airport is one of the most symbolic airports in the world because a lot of key clientele are flying through here. And we want them to see our brand at its best."
"We multiplied by three the number of beauty advisors in order to be able to provide the right service to each client who comes in."
The Beijing Airport boutique, featuring a new design, is only La Prairie's second in the world and its first outside Switzerland. The decision to take up the option in Beijing was simple, Marteau says. "We went straight for it because it was really the opportunity to showcase the La Prairie brand – its Swissness, its luxury aspect and, something which is very important for us, the luxury service behind the brand.
"Obviously, when you have only a back wall or a gondola, it's much more complicated to do this. This is a great partnership between the operator, the airport and the brands to really upgrade the service and to showcase the various brands."
As with some of its peers, La Prairie has opted not to retain an additional position in the main beauty store nearby. "It was a conscious decision – for us it's not about size but about showcasing the brand at its best," Marteau explains. "This is the opportunity, so we went for it."
He says that results to date are encouraging. "What we know is that the clientele is happy about it. We have had a lot of positive feedback not only on the look and feel of the shop, but also about the service. We multiplied by three the number of beauty advisors in order to be able to provide the right service to each client who comes in. We have face-to-face consultations and we have makeup consultations."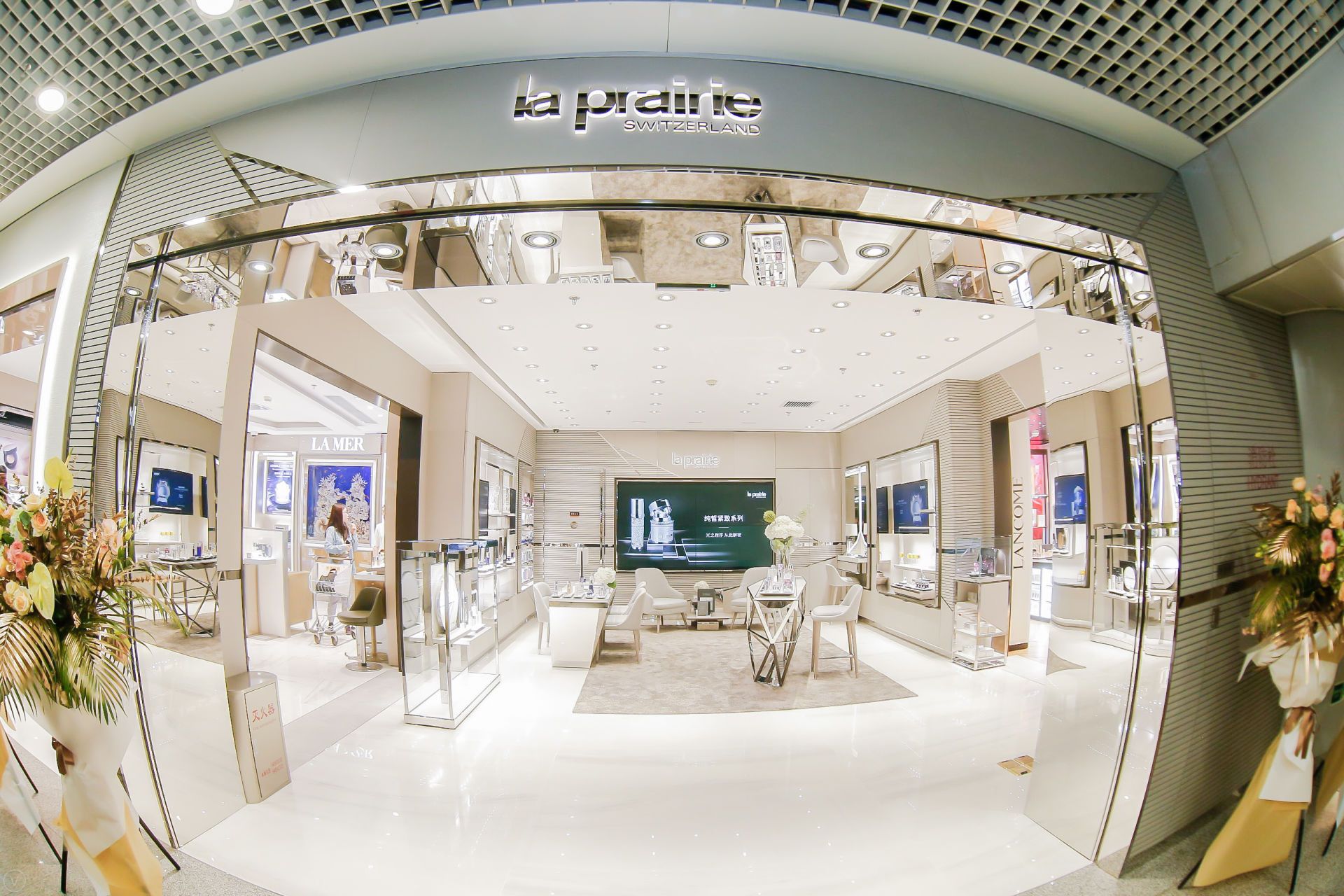 Speaking at the evening party following the Grand Opening, Marteau told guests, "We try to showcase Switzerland. Switzerland is different – it is about purity but it's also about materials, modernity, authenticity and luxury. As with our competitors, we provide luxury service, but what we intend is to also give time – time for the clients to enjoy the brand and to discover it in the best showcased environment."
Brand Partner's Message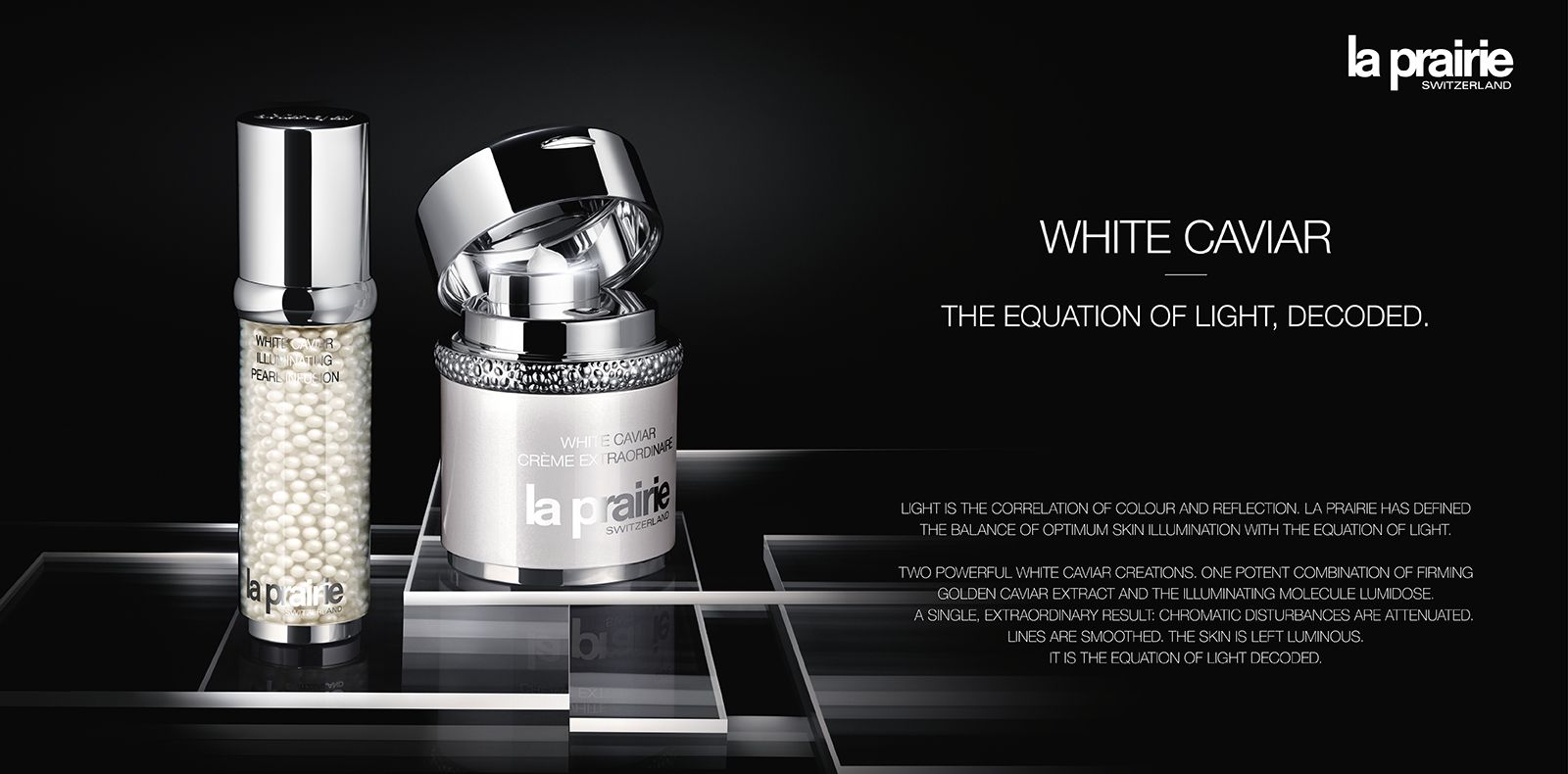 THE MOODIE DAVITT REPORT • JUNE 2019