Prestige is the word and Prestige is the focus for Parfums Christian Dior with another world-first at Beijing Capital International Airport Terminal 2.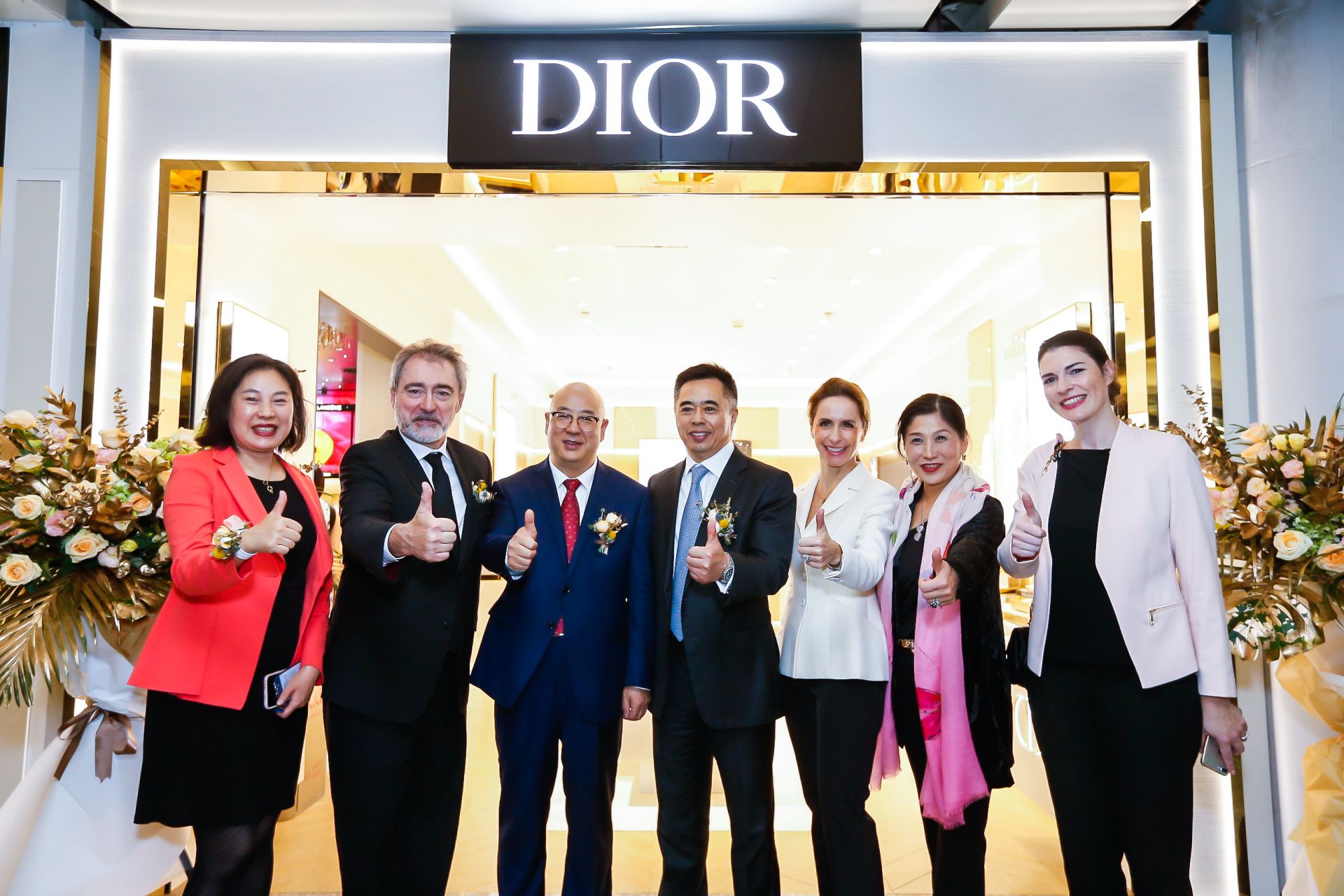 Thumbs up for an emphatic statement of Prestige
"We wanted this boutique to be unique," says Parfums Christian Dior Travel Retail Marketing Manager Marine Guillaume-Blanchet. "It's the first of its kind in the world and we wanted to offer a full immersion into our premium skincare range, Prestige."
"The codes are golden and pink, with a little twist of white, so you can see a warm environment, very inviting, and a choice of very luxurious furniture that has been chosen," adds Parfums Christian Dior Operational Marketing Manager Travel Retail Asia Jessica Bergdoll. "It's also very couture-inspired because we are, of course, a house of fashion and cosmetics.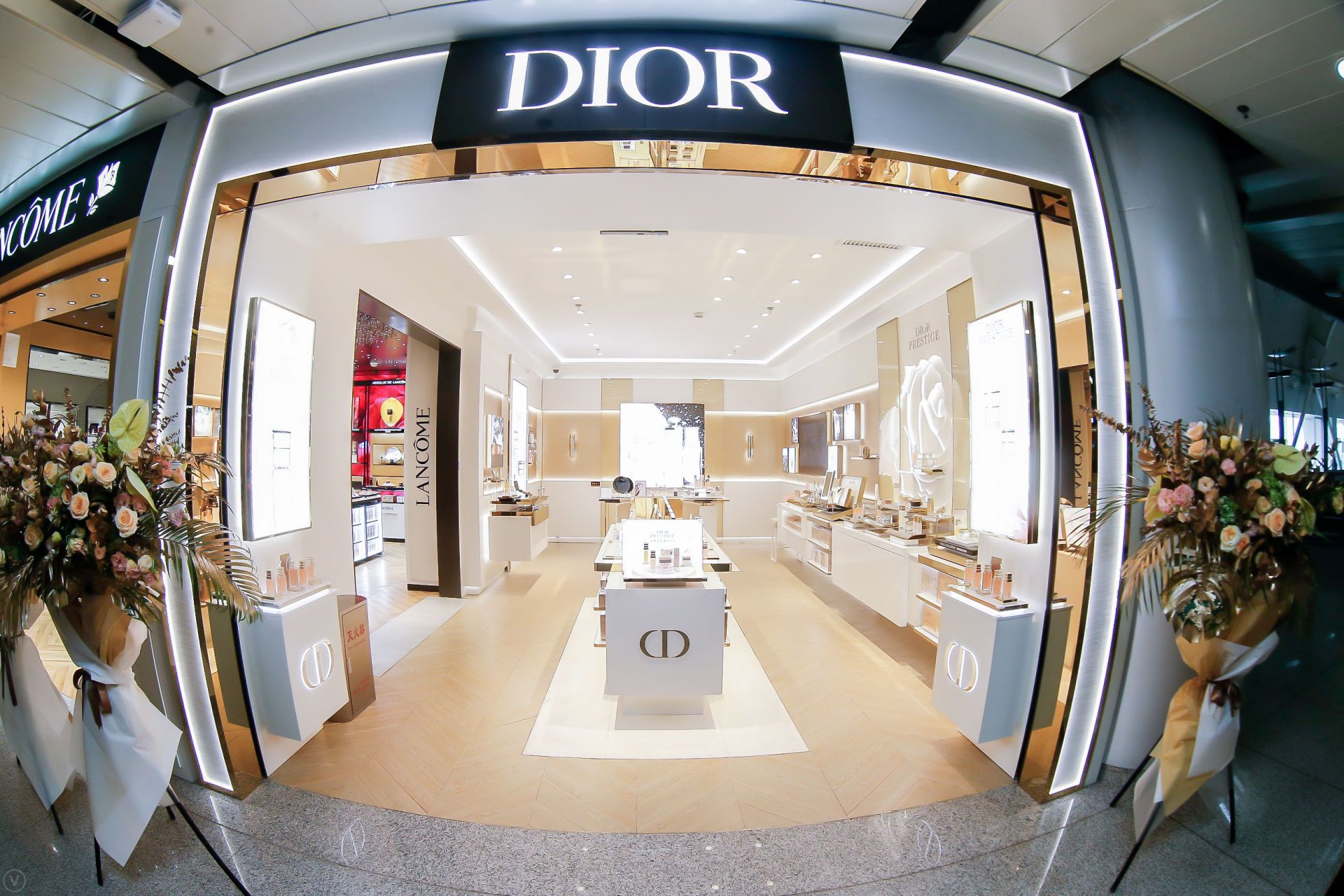 "The idea is for you to feel very welcome and to immediately understand the different steps in the routine of Prestige." Ms Bergdoll describes Prestige as an "ode to the rose", one that affirms the flower's antioxidant and regenerating properties. Digital elements in the boutique add a touch of modernity and storytelling about the rose, how Prestige is extracted, and the benefits for skin.
"The point of this environment is to have a haven for Prestige."
"For passengers who have a little bit of time, we invite them to sit in our consultation area to benefit from complimentary services such as hand massage and application tips. With the skin analyser, within seconds we can scan your skin and get an understanding of your needs? What would be the best regimen for you?"
"We wanted to offer a full immersion into the world of Prestige because it's so unique, so amazing, and so fascinating to see that so much goodness can be taken out of very natural ingredients such as the rose," adds Ms Guillaume-Blanchet.
"So far, we've had an extremely positive response. This is a never-seen-before store and it's driving a lot of interest from our customers. They are amazed by the level of expertise of the brand also in skincare. So this is a very encouraging sign for us to develop the awareness of the brand around its skincare expertise."
Oliver Salmon, who serves as Vice President Travel Retail China (along with certain other key Asian markets) says that the boutique concept shows how far travel retail has progressed in China. "What is fantastic is that we are going one step ahead in developing the customer experience in a different way than just a general cosmetics store where you do not have the qualitative consultation.
"Within this environment of a new skincare boutique we can really provide outstanding customer experience in the biggest category, which in China is skincare. At Christian Dior, we are super happy about that. We are putting a lot of effort into understanding the key drivers of the local market for Dior and bringing them to travel retail to optimise the customer experience."
Speaking at the evening's celebrations in Beijing, Ms Guillaume-Blanchet said, "We have witnessed how fast the CDF Group has managed the total transformation of the duty free retail landscape in China and led it to excellence thanks to innovation, dedication and passion."
The Prestige range is only available in the boutique and not in the main CDF-Sunrise Duty Free store. "The point of this environment is to have a haven for Prestige," Ms Bergdoll concludes. "The whole space is dedicated to the staging of Dior Prestige. For us, it's a very big first and we're very proud."
THE MOODIE DAVITT REPORT • JUNE 2019