---
View from the partners
We asked leading commercial partners and agencies about how their relationships with Toronto Pearson have evolved over the past five years, what the next steps forward in their collaboration will be, and about what 'I Am Toronto Pearson' means to their organisations.
HMSHost President & CEO Steve Johnson: "Airports are at the intersection of people, places and culture which has made Toronto Pearson Airport's transformation over the past five years an all-embracing enhancement of the guest and partner experience. To that end, the airport has created a culture of hospitality and woven the word 'partner' into its daily vernacular.
"Toronto Pearson is firmly focused on a true business partnership that has opened meaningful channels of communication and fostered a better understanding of how we can work together for continuous improvement. A fantastic example of our collaboration is the annual Toronto Pearson Partnership Summit which brings together all stakeholders in the Pearson community. We spend a day discussing key business issues and collectively work towards solutions, while also preparing ourselves for what Toronto Pearson needs to continue our journey to be the best. As a result, our brand partners and associates all benefit because we are working towards the same goals together.
"Toronto Pearson has set its sights on being named the 'Best Airport in the World' and HMSHost is committed to assisting in this journey by ensuring our people are aligned to the values and behaviours that will achieve this goal. Our food, service and our outstanding associates are the vehicles HMSHost will use to make certain we live the values espoused by Toronto Pearson.
"HMSHost has also rolled out its own associate appreciation programme, #HMSHostShoutOut, created to recognise and thank our associates at any level for the great work they do every day. As part of the programme, associates have the opportunity to get a shout out or give a shout out that can be shared on social media. HMSHost and Toronto Pearson now follow each other on our social media channels to celebrate each other's successes as we continue to amplify the message as one community. HMSHost has also enrolled its administrative staff at Pearson into the 'I Am Toronto Pearson' programme to cultivate participation at all levels in our organisation.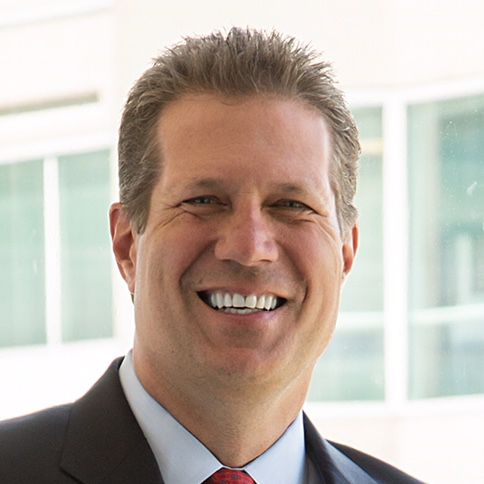 "To HMSHost, 'I Am Toronto Pearson' means bringing together a complex and diverse community of guests, partners and associates for a shared commitment to create a memorable guest experience in the airport. HMSHost embodies the spirit of the initiative by providing modern, world-class restaurants, services and innovation that showcase the ambience and excitement of Toronto. HMSHost supports working across the entire airport community for one exceptional Toronto Pearson experience to drive value and results in guest satisfaction.
"We have an associate who personifies 'I Am Toronto Pearson' and his impact on the airport community is illustrated by the nearly 100 written compliments received annually about his service. The power of this associate's service to his customers is so meaningful that he was recently inducted into the HMSHost Hall of Fame.
"We also have a manager who is an ambassador of 'I Am Toronto Pearson' and volunteers at the events to help share the message. He's actually so engaged with the programme that he was recently featured on a poster in the terminal. This manager serves as an example to his peers so they can model his actions and strive to deliver a memorable customer experience."
Hudson Group Chief Executive Officer Roger Fordyce: "Dufry/Hudson Group and Toronto Pearson operate in a close and transparent manner to improve the passenger experience and ultimately drive revenues for both parties. There is a collaborative effort to work on retail development opportunities to constantly improve and evolve the duty free and retail programmes.
"To give an example, in Cannes 2018, we joined with Toronto Pearson in meeting with several brands to discuss the opportunities of a Trinity partnership in Toronto. The results have been very positive and to date we have launched three Trinity projects with L'Oréal Group and The Estée Lauder Companies. We are continuing to work with other brand partners who have expressed interest in participating.
"Additionally, we have joined with Toronto Pearson and the 16x9 Agency to develop joint marketing programmes that are unique to the airport while leveraging the global marketing initiatives of Dufry to create a seamless communication strategy for the passenger.
"Dufry/Hudson Group is currently working with Pearson to develop a more defined Joint Management Committee. The goal of this committee, through close collaboration, is to identify opportunities to further enhance the passenger experience and overall sales opportunities.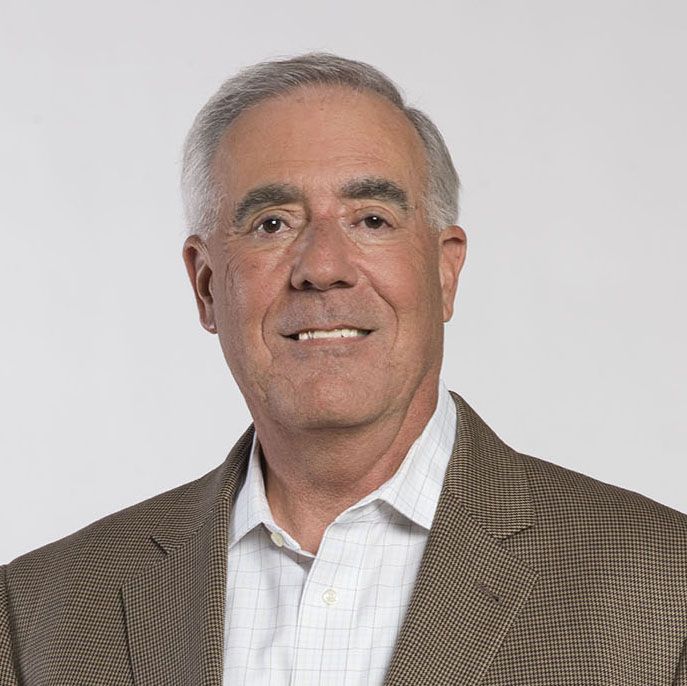 "This includes identifying space and brand opportunities, collaborating on concepts and design, as well as identifying further Trinity partnerships.
"Being part of the 'I Am Toronto Pearson' initiative has provided our entire team with a sense that they belong to something bigger than our own operations. It has brought the entire airport community together as one to deliver on our passion for serving passengers."
Canadian Air Transportation Security Agency (CATSA) Vice-President, Service Delivery, Operations Neil Parry: "CATSA has a key role in the airport flow, in ensuring the significant growth in passengers is facilitated through critical security processes in an efficient manner. The installation of CATSA Plus technology at several of the busiest Pre-Board Screening checkpoints at the airport has boosted CATSA's passenger screening capacity, to support this growth. This expansion was only possible due to great collaboration with Toronto Pearson Airport in developing expanded screening space to assist CATSA's operations.
"Next steps will include continued collaboration with the airport community in deploying Hold Baggage Screening systems, connection checkpoints and Non-Passenger Vehicle Screening facilities across the airport. The success of these initiatives relies heavily upon functional, healthy business relationships.
"The question 'How Can I Help?' is consistent with CATSA's own Customer Service Commitment. As members of the airport community, we all have a role in assisting passengers throughout their journey.
"A welcoming gesture of help can be the difference between a positive travel experience and one that is intimidating and frustrating. Screening Officers are often the first human interaction that a traveller may have in their journey, and demonstrating the 'How Can I Help?' philosophy is an opportunity to underscore our collective role in making sure that the journey is positive."
OTG Chief Executive Officer Rick Blatstein: "There are some incredible synergies that have always existed between Toronto Pearson and OTG. We're aligned in this idea that the guest experience can always be improved or fine-tuned – to always be looking at the product and say, 'how can we do this better?'.
"Evolution is part of OTG's DNA, and Toronto Pearson has always really encouraged this environment of innovation, one that allows us to always be exploring new approaches and introducing new exciting elements into the guest experience. It's a partnership I'm incredibly proud of.
"When we first developed our Pearson programme, we created a series of spaces that represent a cross-section of the incredibly unique, rich flavours and vibrant communities that make up the city. And like any great city, Toronto's culinary scene is constantly evolving.
"OTG's restaurants at Toronto Pearson are no different. Our Executive Chefs are part of this community, and in turn ensure OTG's Pearson offering is authentic and reflects Toronto's ever-evolving culinary landscape.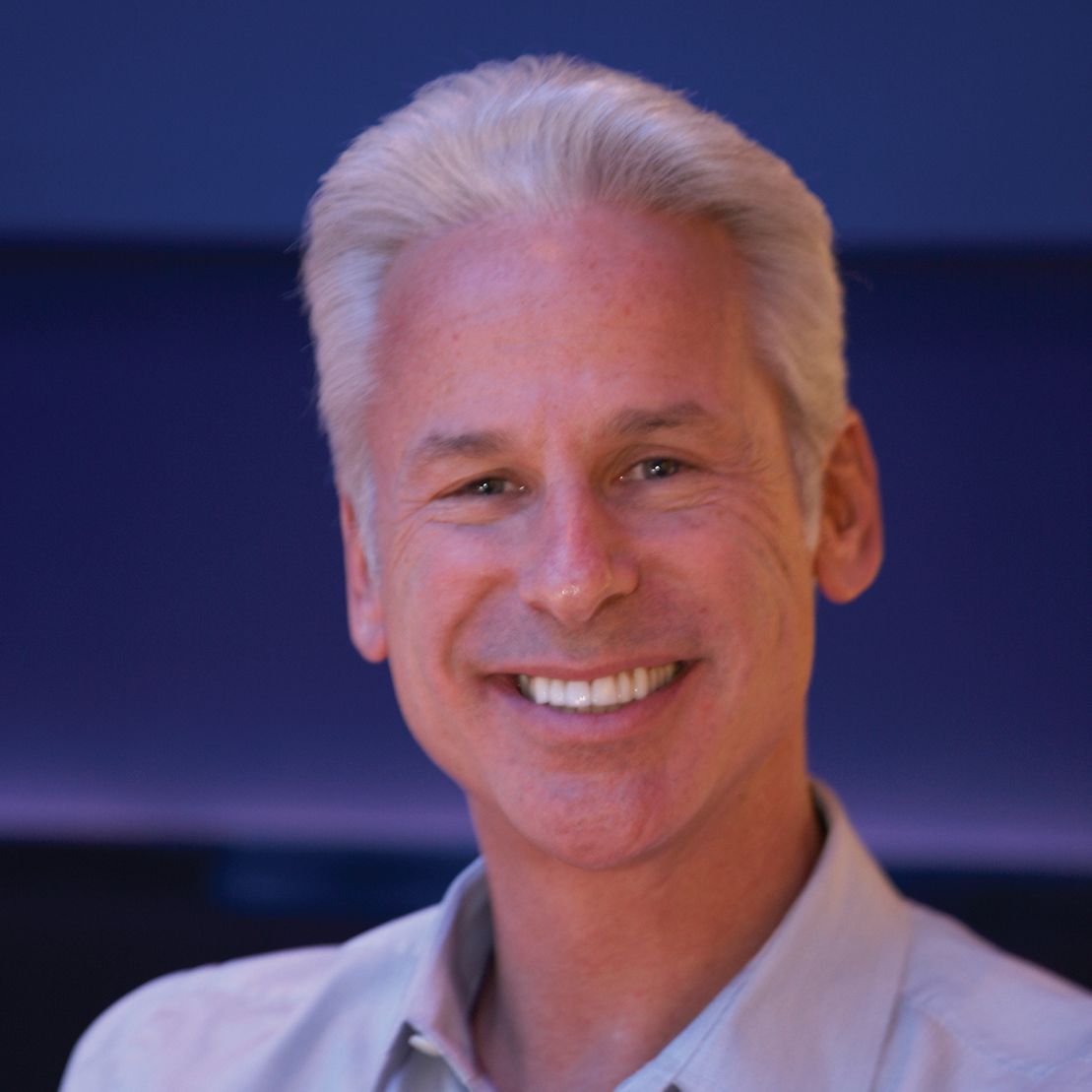 "We absolutely love 'I Am Toronto Pearson'. OTG has been fortunate to have 26 'I Am Toronto Pearson' ambassadors throughout the programme, and I have seen first-hand the impact on the OTG crew member and guest experiences. It just really resonates throughout the entire airport – it's palpable. The programme has become such a part of the Pearson culture and ethos. We couldn't be more proud to be part of that community."
CIBC Executive Vice-President, Communications & Public Affairs Veni Iozzo: "So many of our clients' ambitions are centred around travel, whether it's visiting family, taking a vacation or business trips. In each case, our clients have goals and hopes that we want to make possible. From the launch of our CIBC Aventura Visa card to our partnership with Toronto Pearson, we want travel experiences to be amazing. From simple offerings like free baggage carts and lounge areas to banking solutions that help travellers achieve worry-free experiences on the way to their destination, this partnership is really about helping our mutual clients succeed.
"CIBC is working closely with Toronto Pearson to ensure our services stay ahead of evolving client needs. We are partnering on enhancements to ensure that the almost 50 million travellers who pass through Canada's largest airport annually can access modern banking services while on their journey.
"Under a multi-year agreement, CIBC provides passengers with five CIBC banking centres throughout the airport. CIBC is also working to deploy a team of Mobile Financial Service Specialists to bring banking directly to passengers and employees.
"In the future these specialists will provide access to digital banking services such as travel insurance or foreign currency.
"Our future includes the expansion of CIBC's newcomer welcome service to Terminal 3. The service will be modelled after the current programme in Terminal 1, which includes designated meeting point space, comfy seating and CIBC staff available to discuss banking options.
"We are proud to be part of the Toronto Pearson community of 50,000 people. After five years of serving clients, passengers and the employees, we've become part of the Pearson team. Like our partners, we strive to be innovative in the services we deliver so that the overall experience is unmatched for the millions of passengers and thousands of employees at Pearson."
SSP America Executive Vice President Pat Murray: "Toronto Pearson put a stake in the ground when they set their sights on becoming the best airport in the world. By setting a bold vision, the value of partnerships became very important to the entire Pearson team.
"The word 'engagement' comes to mind when I think about the benefits of this approach. For example, Pearson hosts a Partnership Summit each year where we collectively discuss how to improve the passenger experience.
"Another example is how Scott Collier presented an overview of the 'I Am Toronto Pearson' programme at SSP America's annual meeting, which was the highlight of our conference.
"This participation in one another's organisations is extremely beneficial because at the end of the day, relationships can really move the dial in business."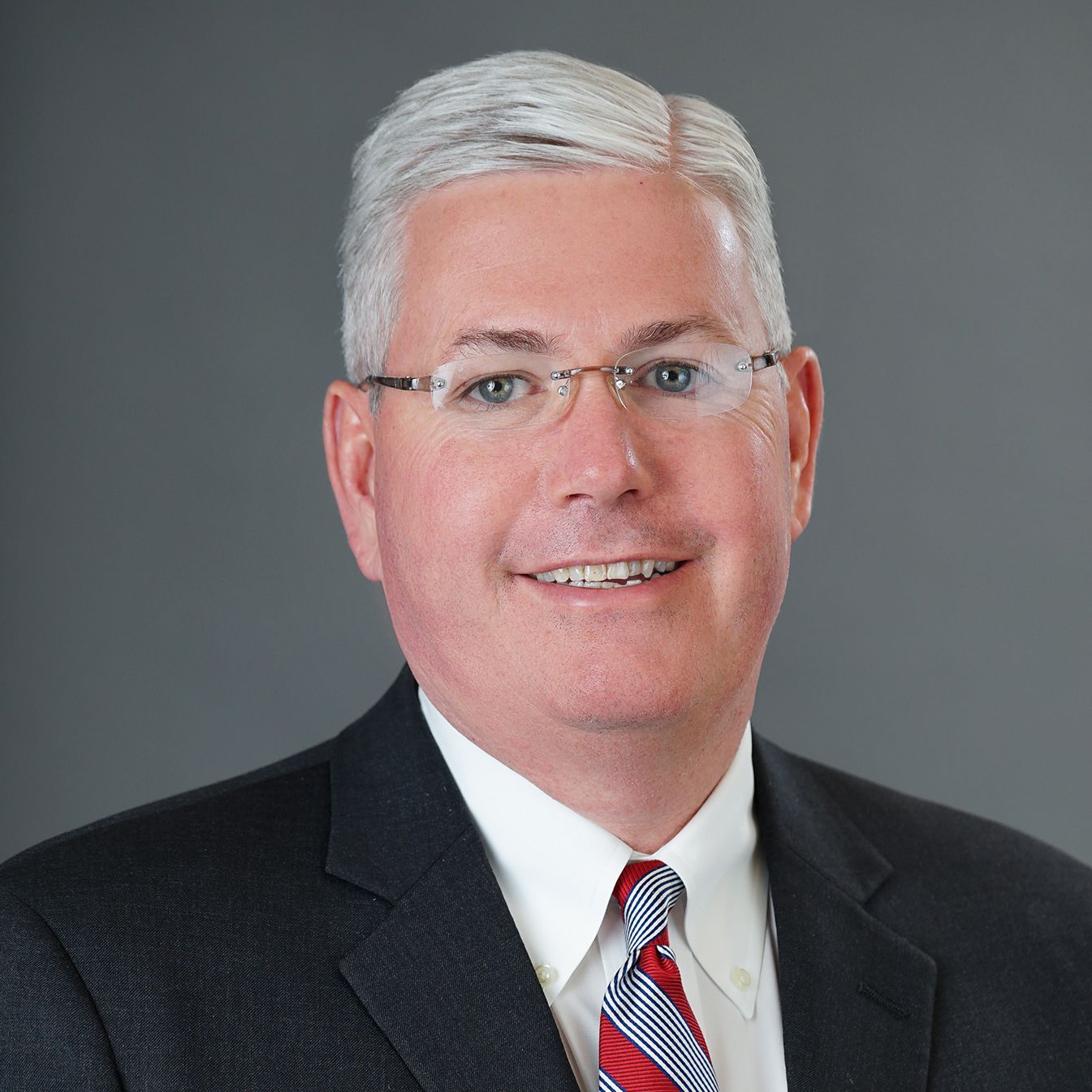 SSP America Vice President, Business Development Bob Stanton: "The Pearson team is working to continually elevate the passenger experience while their passenger numbers have doubled in the last ten years, and they manage a massive development project. We're working to stay engaged, understand the needs and be as responsive as we can possibly be – or you could say we're running to keep up."
SSP America Chief Executive Officer Michael Svagdis: "The SSP America team was so happy for Pearson when they won ACI's Best Large Airport in North America award for the second year in a row. But Pearson won a second award that I think is equally, if not more, important. They won for the Most Improved Airport in North America. Think about that; they won the top award the year before. The next year, they won the award again but drove themselves to an entirely new level of success.
"This is incredibly inspiring to SSP America because the Most Improved Award win really magnifies the value of the 'I Am Toronto Pearson' movement. We are just glad to be part of something that is so cool and authentic. We've worked to align our SSP America Passion Principles with the 'I Am Toronto Pearson' values. Toronto Pearson is a wonderful environment where the SSP America team is treated like a true partner."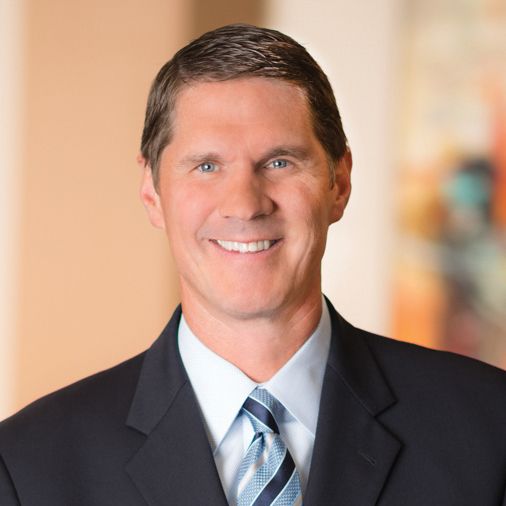 Paradies Lagardère President & CEO Gregg Paradies: "Paradies Lagardère works with our airport partners to develop retail and dining programmes that address the needs and desires of its key demographics. As Toronto Pearson has worked to enhance the traveller experience, we have as well.
"We have had a long and successful partnership with Toronto Pearson. Paradies Lagardère partners with airports and determines their objectives, bringing the best we have to offer to help them achieve their goals. We currently have more than 50 retail stores at Toronto Pearson, and have introduced new brands to the airport and Canada such as Dylan's Candy Bar and TripAdvisor.
"Paradies Lagardère will continue to work to offer exciting new local, national and internationally-known brands, best practices in retail and dining, and innovation in customer service and offerings to Toronto Pearson and all of our airport partners.
"For Paradies Lagardère, 'I Am Toronto Pearson' means that we're in a partnership together to bring the best to the airport and its visitors. We are more than just a concessionaire; we work directly with the airport and have insight on their goals and objectives to provide travellers with the very best."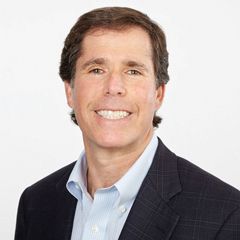 Paradies Lagardère Executive Vice President Gerry Savaria: "The Toronto Pearson strategy has certainly benefited us. First, by becoming a key hub for connecting flights we have seen above average traffic growth, which translates into higher sales in our stores.
"Second, the focus on the people experience through 'I Am Toronto Pearson' has enhanced a sense of pride in our teams as well as driving overall employee engagement. For instance, we recently had 25 of our associates participate in a 5km run on the runway, and irrespective of our finish times we had a blast and it gave a sense of Pearson community. Ultimately Pearson has just set very high expectations around a vision to be the best in the world, which is raising the bar for everyone including our team.
"Toronto Pearson has similar challenges to most growing airports so our aim is really to stay nimble and accompany as best we can their team in adapting their terminal and their offering to meet this growing traffic and ever-changing traveller needs.
"While the Pearson team is responsible for total traveller experience, ultimately they only have direct employment/control of a small percentage of the total workforce at their airport."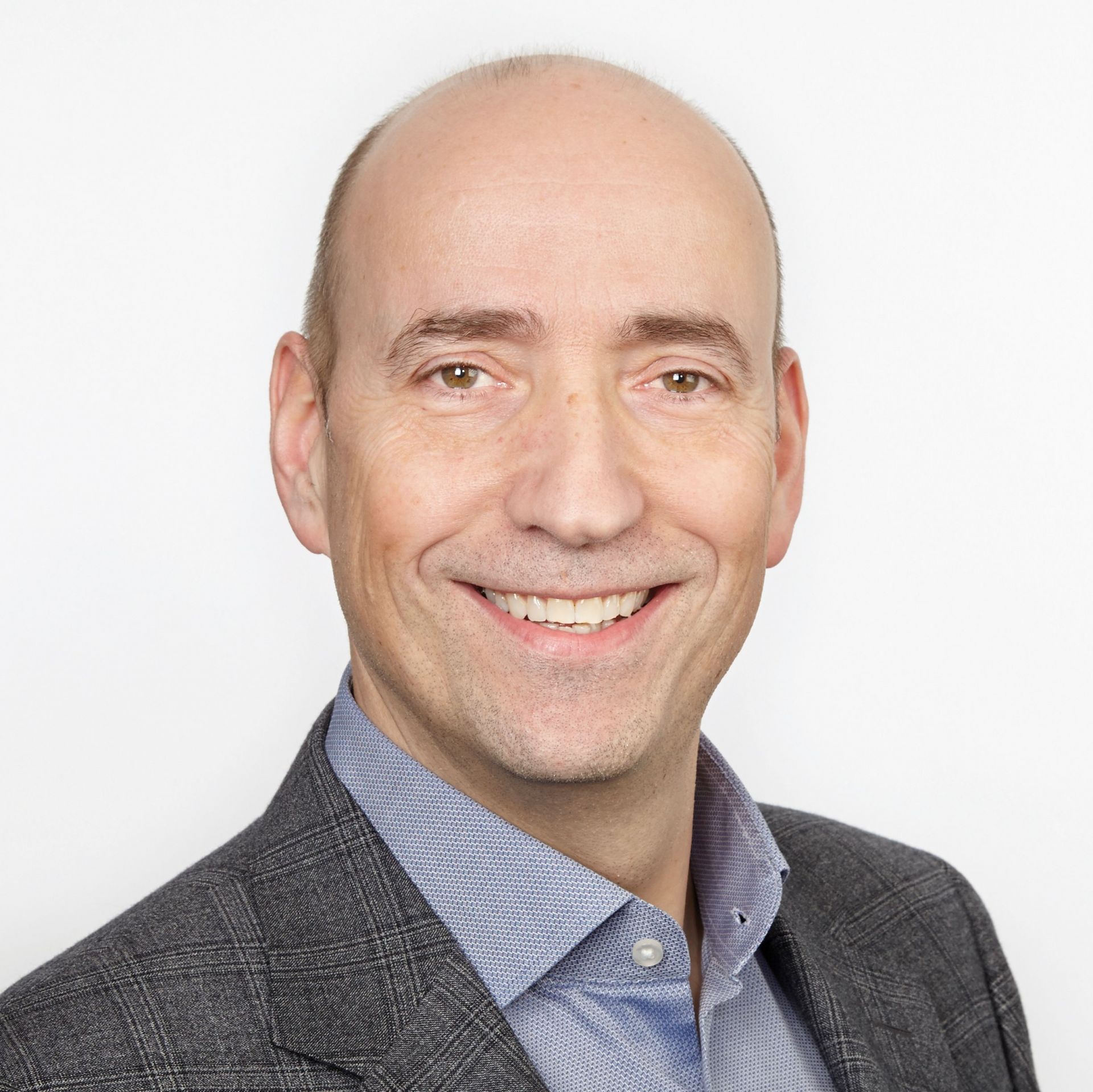 "Hence, this mantra of 'I Am Toronto Pearson' has really transferred ownership of the traveller experience to our people and other stakeholders who have larger in-person exposure to travellers, day in and day out. In the end, going through an airport can be stressful for many travellers and we're happy to partner with Pearson to help humanise their experience."
Uber Senior Operations Manager Alex Palmer: "Toronto Pearson continues to be one of the most innovative airports in North America, as they have continued to invest in new technologies and traveller experience.
"We've loved expanding our platform to their environment based on how receptive they've been to piloting new experiences like kiosks to request a ride with Uber without a smartphone or the in-terminal delivery initiative. We look forward to continuing to work with them to deliver even better offerings for our customers."

Spotlight Series - January 2020