---
Toronto Pearson tomorrow: Investing in excellence
The transformation of Toronto Pearson's commercial platform has been marked by a number of milestones and impressive results.
Compounded annual growth in commercial revenues (NAR) between 2014 and 2018 was +10%, running at an index of 150 against passenger growth.
Retail store sales per enplaned passenger, a key measure of sales productivity and passenger satisfaction, grew consistently between 2014 and 2018, driving Pearson's sales per square foot higher than any high street shopping mall in Canada.
The future growth picture will be boosted by infrastructure investment that will bring new commercial inventory into play over the next few years.
The airport and its retail partners will also lift their focus on tailored experiences for the traveller, providing improved choice, brands and pricing options that better serve the diversity of Pearson's international passenger profile.
The airport will also begin to explore e-commerce and loyalty programmes and continue to petition government to permit duty free arrivals to remain competitive in the global aviation market.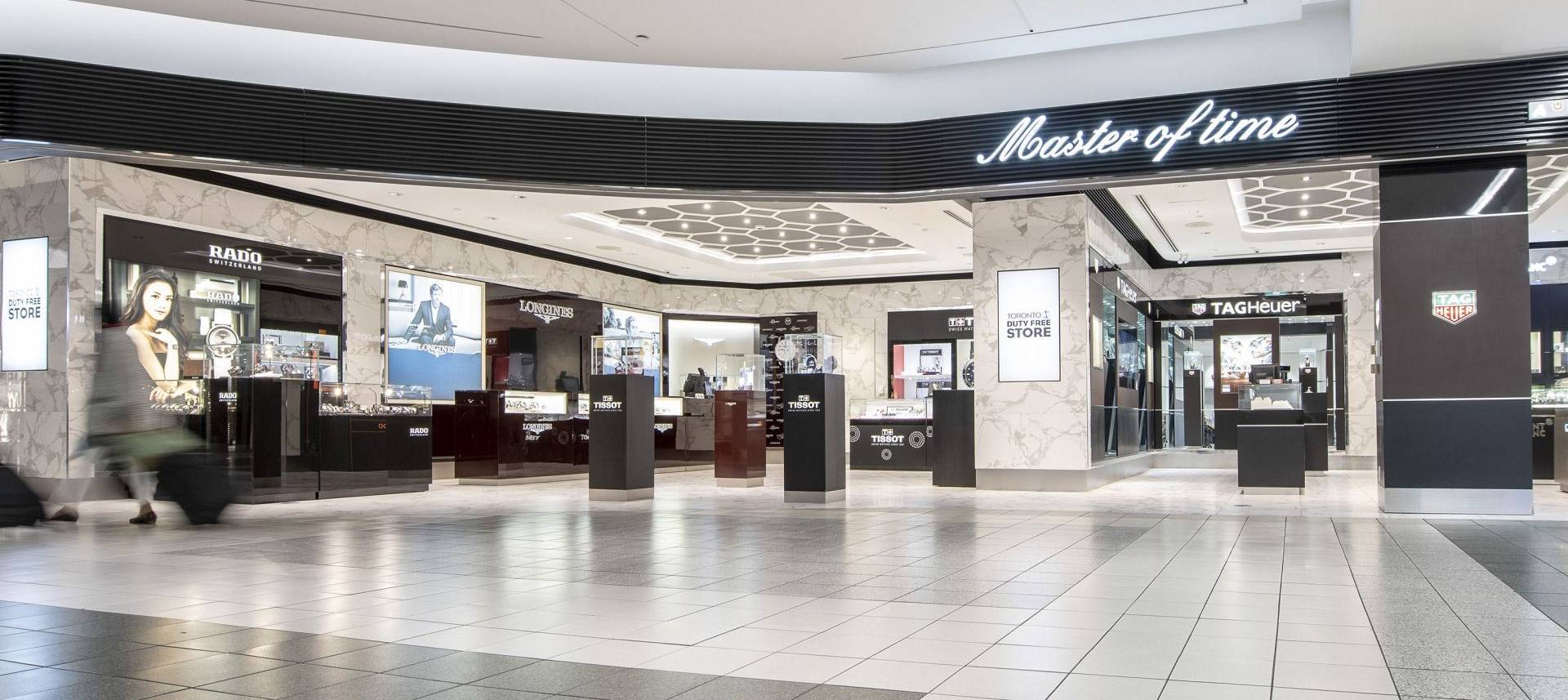 Master of time: One of the many diverse concepts across the retail arena at Pearson
Vice President, Customer and Terminal Services Scott Collier says: "Our commercial footprint at Pearson is quite small compared to our global peer group.
"We have plans to address that shortfall over the next five years but in the meantime, we will be quite purposeful in driving retail productivity within our current space. Our mindset must evolve, and all of us within the airport eco-system must be maniacal in driving conversion and penetration to maximise sales and revenues.
"There can be no spectators. Counting on organic passenger growth courtesy of the airlines is not a recipe for long-term viability, particularly in the world of explosive online shopping and ever-evolving changes in consumer preferences.
"NAR has grown to 34% of all airport revenue in 2018, up from 28% in 2014. This year we are hoping that NAR will become the largest contributor to total airport revenue for the first time in our history, but we'll have to wait until March to find out. However, by European and Asian standards, that contribution remains too low. For Toronto Pearson to remain competitive, NAR has to grow at a disproportionate pace."
He adds: "My expectation is that all of us – our commercial partners, the airport authority, our marketers, the brands and even the airlines – must become more entrepreneurial, more innovative, more agile and less risk-averse going forward. Our singular focus should be about the passenger and expanding the pie for all of the players and assuming the risks in a more balanced fashion. After all, if we aren't making mistakes, we are likely being too conservative."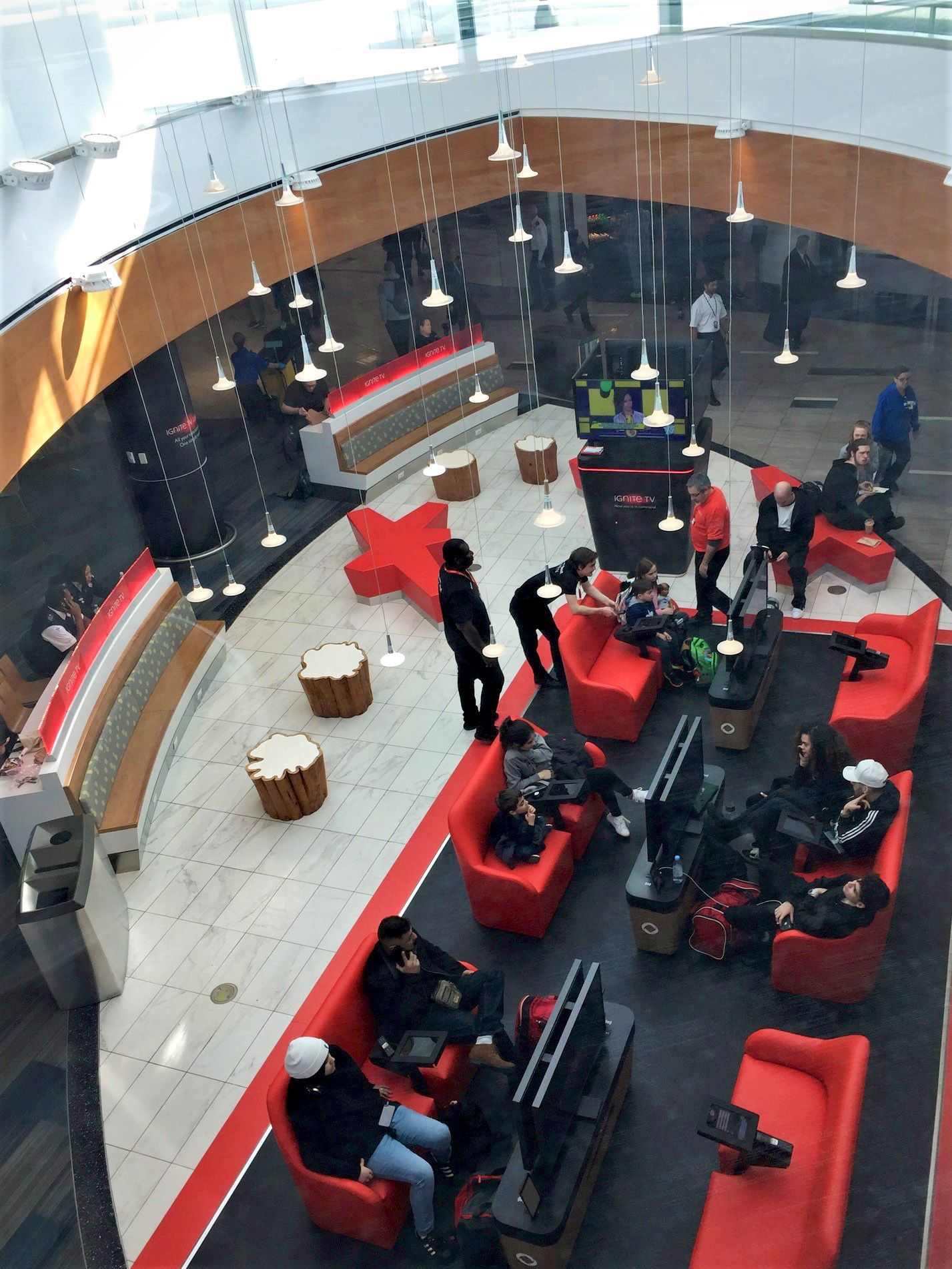 Toronto Pearson's commercial partners play a vital role in enhancing passenger comfort by delivering ancillary services
"We are no longer taking a passive approach to marketing," says Director Commercial Development Giovanna Verrilli. "We are building programmes together with our partners and brands that will drive passengers into our stores and restaurants. This approach to driving conversion is critical. If passenger numbers and shopping patterns soften, we need to protect our baseline. Increasing conversion is one step in doing that."
Collier says: "We have taken inspiration from Trinity. This zero-sum game called the concession model no longer works for Toronto Pearson. We want to become the best airport in the world. The only way we know how to do that is to make our partners wildly successful on that journey. That is our commitment to them and our approach is best summed up by quoting Thomas Paine: 'Lead, follow, or get out of the way!'."
'Differentiation, space, time and choice'
To become the 'best airport in the world' and to hit Pearson's aggressive commercial revenue growth targets requires investment and imagination across four key pillars, as identified by the airport's commercial team.
Differentiation, space, time and choice will help define the future for the airport, says Director Commercial Development Giovanna Verrilli.
"These pillars will help shape our decisions as we continue towards creating a commercial offer tailored to our passengers' expectations. We are underdeveloped for an airport of our size and we need to continue to invest in increasing the commercial footprint and building a programme that makes sense for the 50 million travellers we welcome each year."
She adds: "For us, a component of creating a best in class commercial programme for passengers involves building tailored and personalizsed experiences. How do we ensure the passenger can engage with concepts in new ways, with design and layouts that are unique, that consider technology, deliver excellent service and that sets us apart?
"We constantly work with our partners to explore new ways to create these experiences from launching Uber Eats, executing on our Trinity vision, introducing first in industry concepts (first domestic/duty paid Chanel perfume & cosmetics boutique) and designing innovate and interactive commercial spaces."
Choice is about brands and concepts but goes further, she adds. "It's about letting the traveller interact and transact how they want.
"We need to provide options on how they choose to dine, whether they want human interaction or self-serve, whether or not they want to purchase luxury products or simply purchase a quick gift for someone special or meal for their flight. If we find the right balance in options, we can meet broader needs and drive conversion."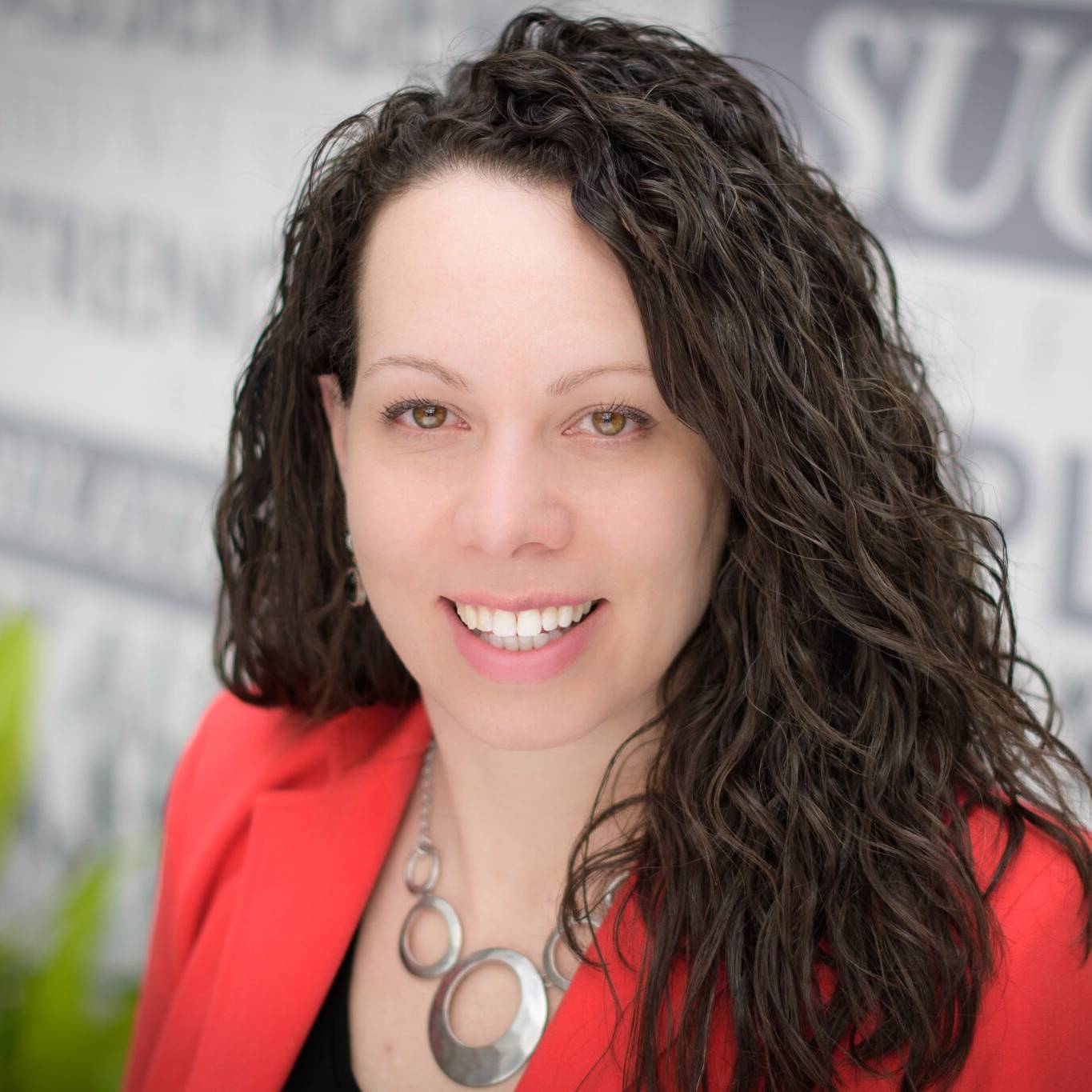 Giovanna Verrilli: A drive to create programmes that are tailored and personalised
Time, especially commercial dwell time, is a crucial contributing factor to commercial at every airport. "Toronto Pearson is constantly looking at ways to improve processes to increase dwell time. We want to minimise the anxiety passengers often feel in airports and give passengers more time to shop and dine. We know that if a passenger is relaxed and not rushed, they will likely take the time to explore what we have to offer, ultimately driving higher passenger satisfaction and stronger financial returns for our partners and the airport."
"Over the last few years we have reimagined our commercial programme, introduced new concepts, redeveloped close to all units and have elevated the experience for our passengers, but we can't slow down. In fact, we need to move faster and work with our partners to execute Toronto Pearson commercial programme 2.0.
"The next five years will bring tremendous opportunity to evolve, grow and innovate in all areas – and we need to leverage our partners' expertise and our passenger insights to help us become the best airport in the world."
A place at the table for commercial
"With commercial revenues so important today, we must have a place at the table. Today we reach the table before most other departments so that we have a say in space allocation early on, rather than chasing secondary space for retail, dining or services. We still have to fight a few battles but as it all comes under one umbrella, Commercial and Terminal Services, we can work together to figure out the best solution for the passenger."
Manager, Commercial Activation Dimitri Xourafas outlines how the combination of Customer and Terminal Services mirrors the 'passenger first' approach at Pearson.
"We are now more able to find quick wins with space. We can create the best possible use of space to enhance the journey, not just introduce great concepts."
The planning team is thinking about the future in new ways, where every concept has to be an experience and not only a shopping opportunity.
Xourafas says: "We have the first Genesis car showroom at an airport; experience-based stores from Rogers; the first TripAdvisor store in the world with Paradies Lagardère; experiential spaces from Canadian electronics retailer The Source; and much more to come. And it's not only about the ability to experience while purchasing. We were the first Canadian airport to introduce the Mamava changing and breastfeeding pods and we will be upgrading the children's zones soon with our partners. People of all ages need to have positive experiences when they travel.
"We are also thinking a lot more about how people will transact. In future brands will have their stores, and people will go home and buy the product. We are not fearful of the online world. We need a 360-degree approach and we can be part of the experience, even if that means having sales shipped home.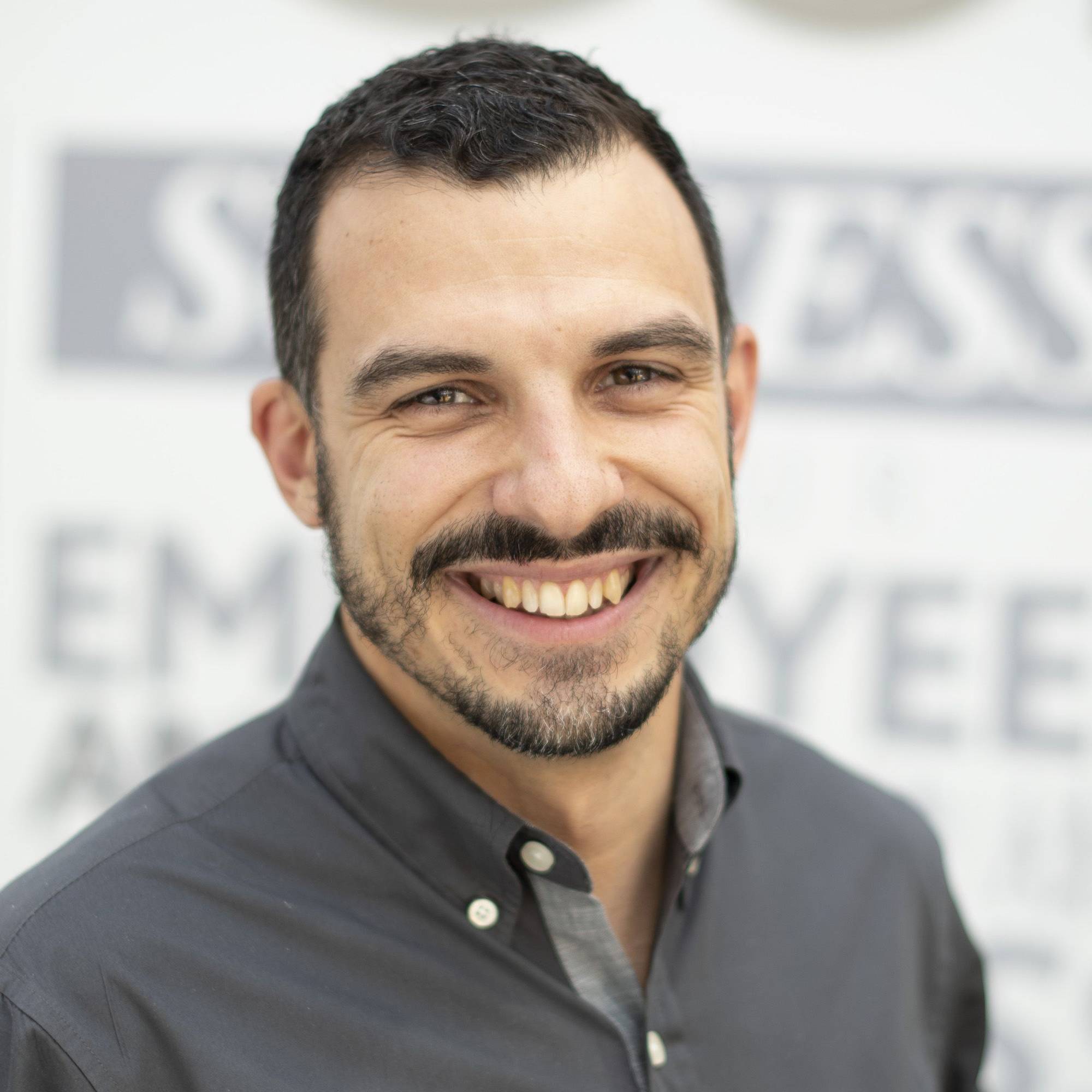 Dimitri Xourafas: "We are not fearful of the online world. We need a 360-degree approach."
"What is next for digital experiences, we are asking? We are using the airport as an R&D centre to look at the behaviour of the passenger with our partners."
And those partners must respond by suggesting experiences of their own.
Xourafas says: "We want to establish a new set of standards for partners. If you want to be here, you need to raise the bar. I'm not only looking at airports, but at the high street, for inspiration. We want to be first, to create a wow factor. You'll see a lot more of that from our partners."
Designing a new future
The Design Solution and Pragma Consulting each have strong track records in planning and designing space at airports worldwide (including Toronto Pearson), and are heavily involved in the next stages of transformation at the Canadian hub.
The Design Solution previously helped plan and implement upgrades in T1 and T3, not only of key commercial space in Piers F and G (T1) and Pier B and C (T3), but also with successive refurbishments of Dufry's stores.
Today The Design Solution is project-designing commercial spaces across T1 and T3 as the next phase of development begins.
Director Robbie Gill (pictured) says: "We have been working with Pearson for six years on numerous projects. Historically the commercial planning had been carried out as part of operations-driven projects in particular zones of the two terminals. The airport took a great strategic decision to carry out a thorough review of the estate from a passenger perspective.
"At Toronto, there is some space at the head of each pier to create a cluster of commercial facilities through which all passengers flow. At the end of the two most important piers, there is a hammerhead with a concentration of aircraft stands leading to another commercial opportunity."
These are at the heart of the next stage of the process, with Pragma Consulting appointed to define the optimum level of space per category. Director Edward Newton says: "We were appointed to create a commercial strategy that enhanced not only the commercial revenues, but equally importantly lifted the passenger experience at the airport.
"The team developed a space-supportable model based on passengers' requirements at the various stages of their journey through the airport, and on changing market dynamics, to define the recommended amount of space per category throughout all areas of both terminals. This was essentially our brief: to find the right amount of space in each of the terminal zones."
Gill adds: "The main piers at Toronto offer most passengers four commercial opportunities in the departures process: landside, the node at the head of the pier, the pier itself, and finally the hammerhead. The trick is to define the sustainable commercial opportunity in each zone and then carefully craft the plan to get as close as possible to the defined targets.
"It is early days but we have found some really interesting solutions to complex problems. We look forward to working with the team at an exciting time for the airport."

Spotlight Series - January 2020