---
Driving the duty free business
"I want us to be a centre for innovation in North America for duty free and other categories. As Toronto Pearson continues to grow, we need our partners to grow with us and join us in reimagining the commercial offer for our passengers."
Vice President Customer & Terminal Services Scott Collier offers an upbeat message about the future of a critical sales channel, one that has been significantly under-sized until now.
He says: "We are smaller than Vancouver in duty free space and sales despite the fact that we are twice as large in passenger terms. They have done terrific work and we shouldn't be afraid to learn from them and others. Life is too short."
The airport company believes strongly in the future of duty free in the years ahead, with a new, long-term agreement with Dufry/Hudson recently confirmed (see panel).
"Our partnership with Dufry has evolved to what it is today – a true collaboration that focuses on what's best for the passenger," says Director Commercial Development Giovanna Verrilli. "We align our goals for Toronto Pearson and build offers that make sense for our customer. Dufry has a large presence here and we need to ensure we are making the right decisions together for our passengers. We also need to think about our business differently. How do we set ourselves apart in terms of design and experience? We have a lot of work to do but we have the right people at the table willing to take a chance with us."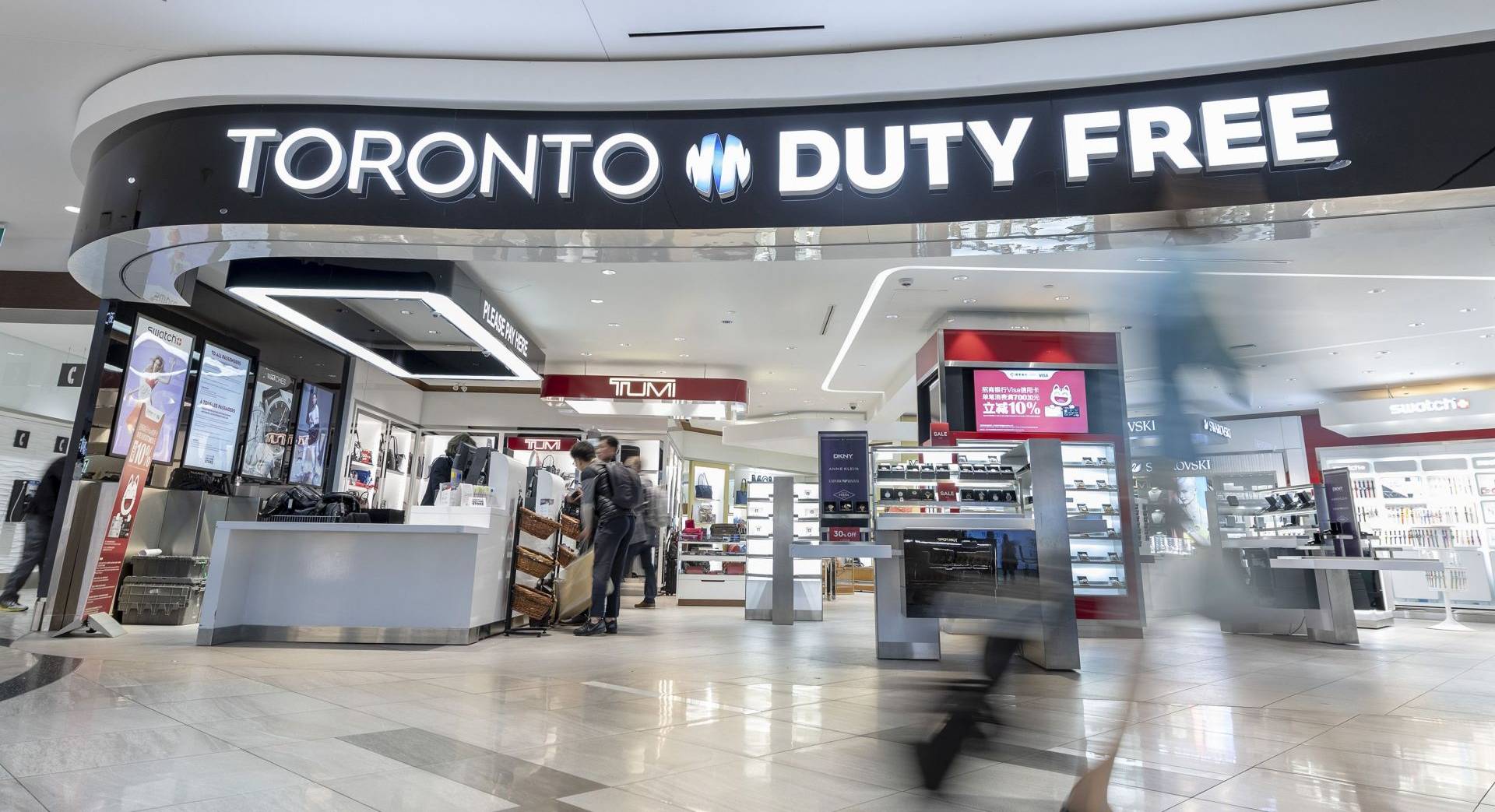 Toronto Duty Free: A new concession agreement builds on a long-term partnership
The key to unlocking the potential of duty free lies in space and brand presence, which is being assessed with design partners The Design Solution and Pragma Consulting.
Manager, Duty Free and Specialty Development Joe Daiello says: "We need much more space to achieve the same scale of other airports of our size. Today, with limited space, you must be very agile, thoughtful and nimble. In short, you must be smarter."
In fact, the under-spacing of duty free and the new progressive attitude towards that business offers a neat summary of the past five years of change at Pearson.
"We have punched well below our weight but that's because we created the problem," says Collier. "We didn't get excited about the duty free business and didn't help Dufry reach its potential. Now we are building the space. Not only that but we can bring in other partners to help them – we helped Dufry partner with CIBC and American Express on projects as well as connecting them with local brands."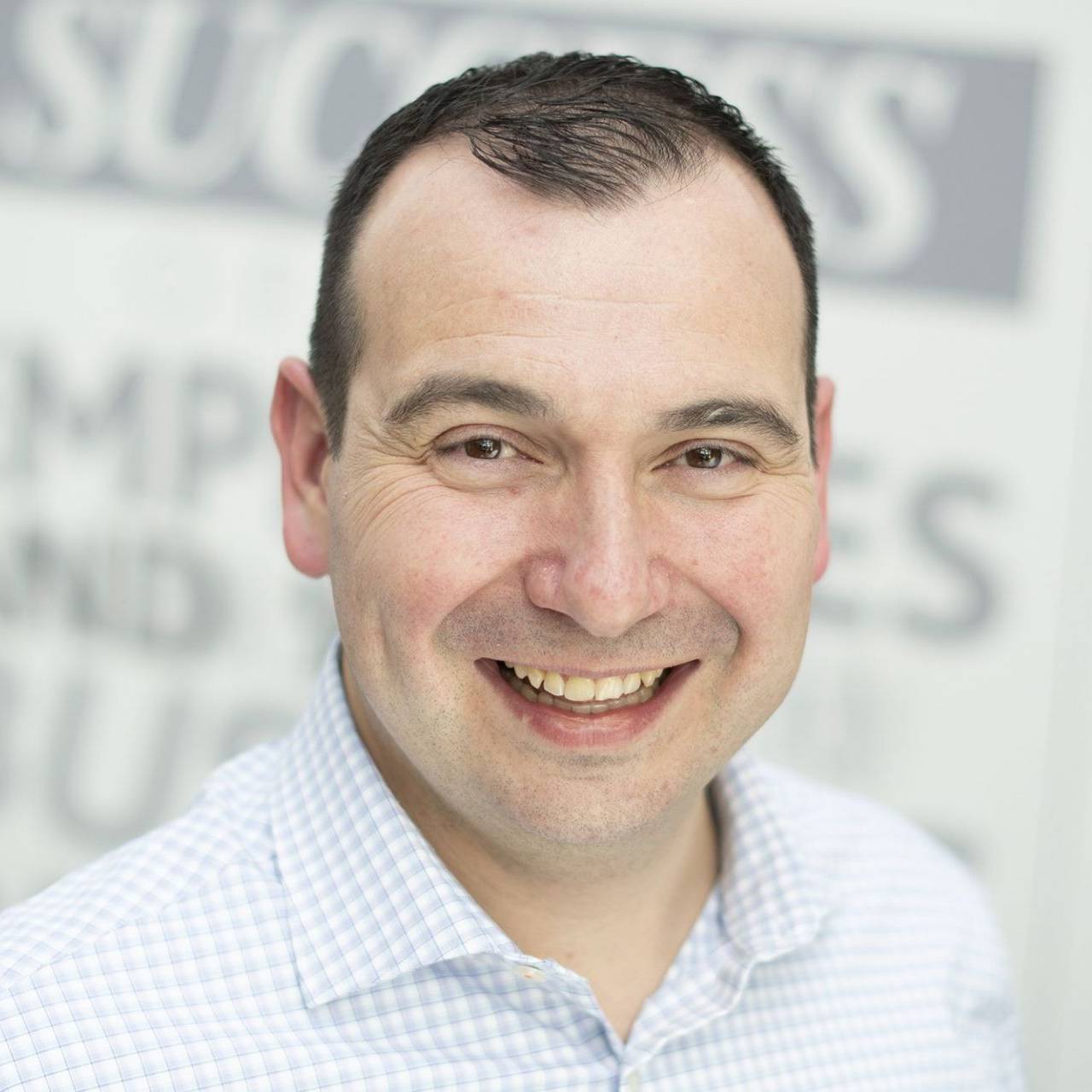 Joe Daiello: Pearson is striving to be agile, thoughtful and nimble in the key duty free channel
He adds: "Dufry has become a terrific partner; we had group CEO Julián Díaz here recently and he and his team have been a great support. We want the top management teams from all our partners to come and hear what we have planned. We want them to get excited about their growth opportunities in Toronto. That is our responsibility.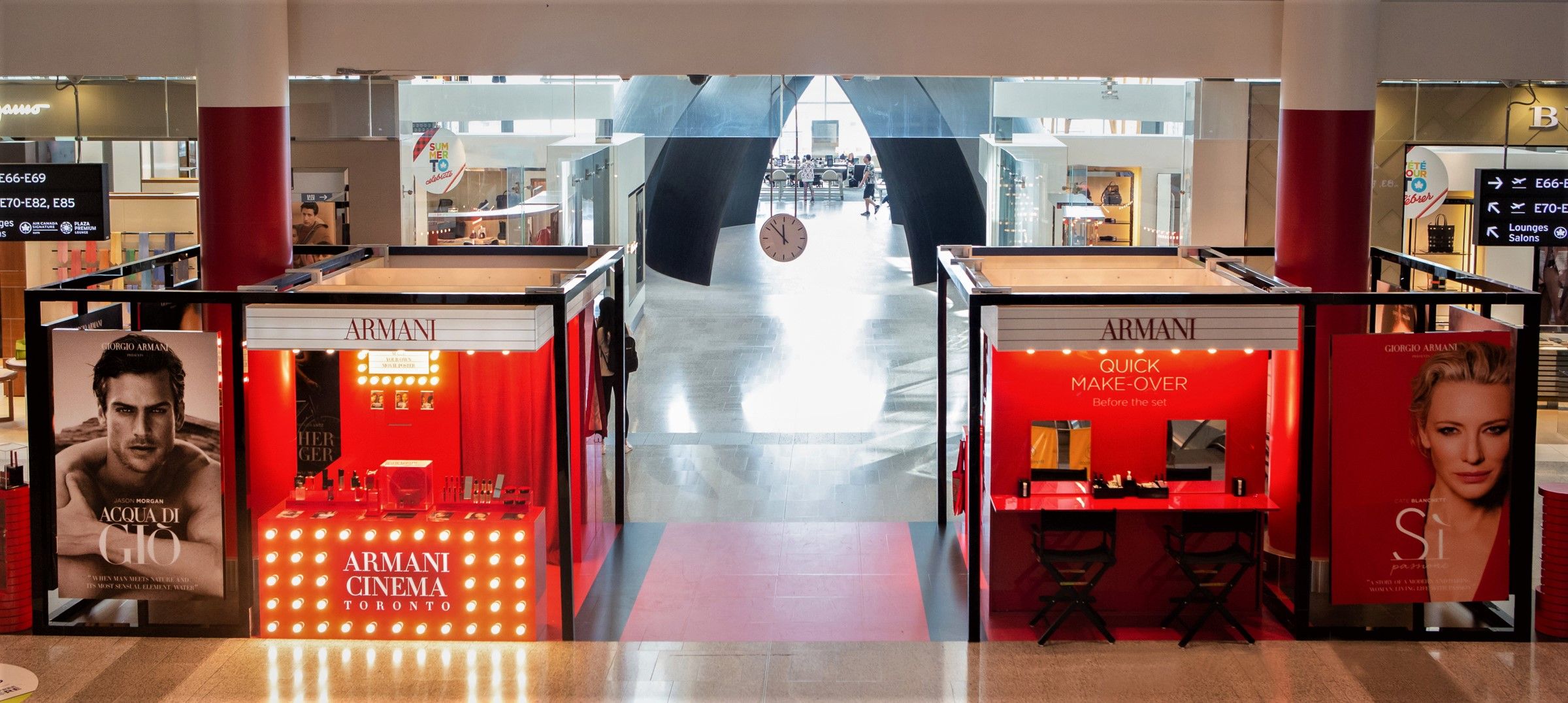 Adding glamour to the gateway: A L'Oréal Travel Retail Armani Cinema pop-up in T1, developed in collaboration with Toronto Pearson and Dufry
"We also want to deepen our brand partnerships alongside Dufry. We have had some remarkable engagement with L'Oréal and Lauder, who took up the invitation to visit us [after Collier made an initial call to the industry at The Trinity Forum 2017 in Bangkok – Ed]. They know the consumer better than anyone. They have been able to offer us many new insights. that Dufry and the airport can jointly put into operation."
Daiello says: "We see the future evolving to become more of a Trinity model between us, Dufry and the brands directly. One exciting partnership here recently has been with YSL, where we partnered on space, media, retail-tainment, kiosks, BAs and our social platforms.
"The YSL brand saw incredible uplift in sales year-on-year through this programme. We have other initiatives planned with L'Oréal, who were the first to step up to the plate on this approach. This has opened the door to new initiatives with Estée Lauder and other brands alongside Dufry."
Daiello pays tribute to Dufry's contribution to the airport while noting that change will come in the choice, offer and engagement with travellers.
"We have had 20 years of partnership with Allders, Nuance and now Dufry.
"We see the future evolving to more of a Trinity model between us, Dufry and the brands directly"
"In the past the programme was right for its time, with the last major refit in 2016, with a progressive luxury accent. Today, while the business is doing well, we need to rebrand, and introduce names that resonate with the traveller today.
"P&C is evolving fast and we have seen new brands added this year including Innisfree, Sulwhasoo, Atelier Cologne and Kiehl's in T3 and in T1, the additions have included brands such as Jo Malone and Gucci. In addition, working with Dufry we had the opening (in May) of the first Chanel duty paid Fragrance & Beauty boutique in North America in Terminal 1 domestic departures."
One element the airport company is keen to drive is a broadening of appeal in the offer. Collier says: "We know China is important. It might be 5% of international traffic but even if it grows to 10%, am I still going to ignore the vastly larger proportion of US travellers? Does my airport reflect what they want? It might be good for a while but if the Chinese government continues to introduce measures to retain traveller spend at home, what happens then?"
Daiello says: "Dufry brings local expertise and global knowledge and power, and they tailor the offer well for us. With their connections to the brands they are the right partner for us."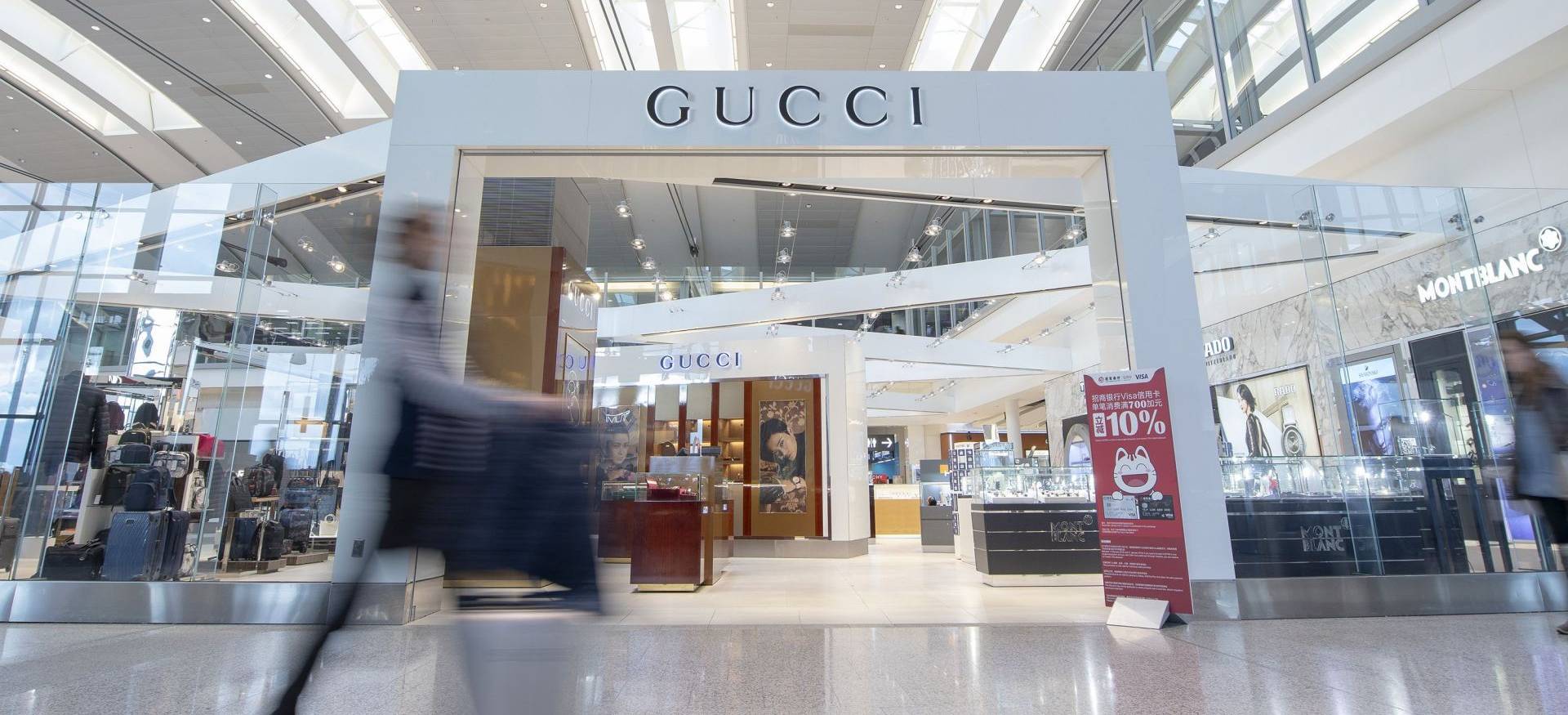 Accent on luxury: Broadening the appeal of the duty free offer will be a focus for the airport and its partner Dufry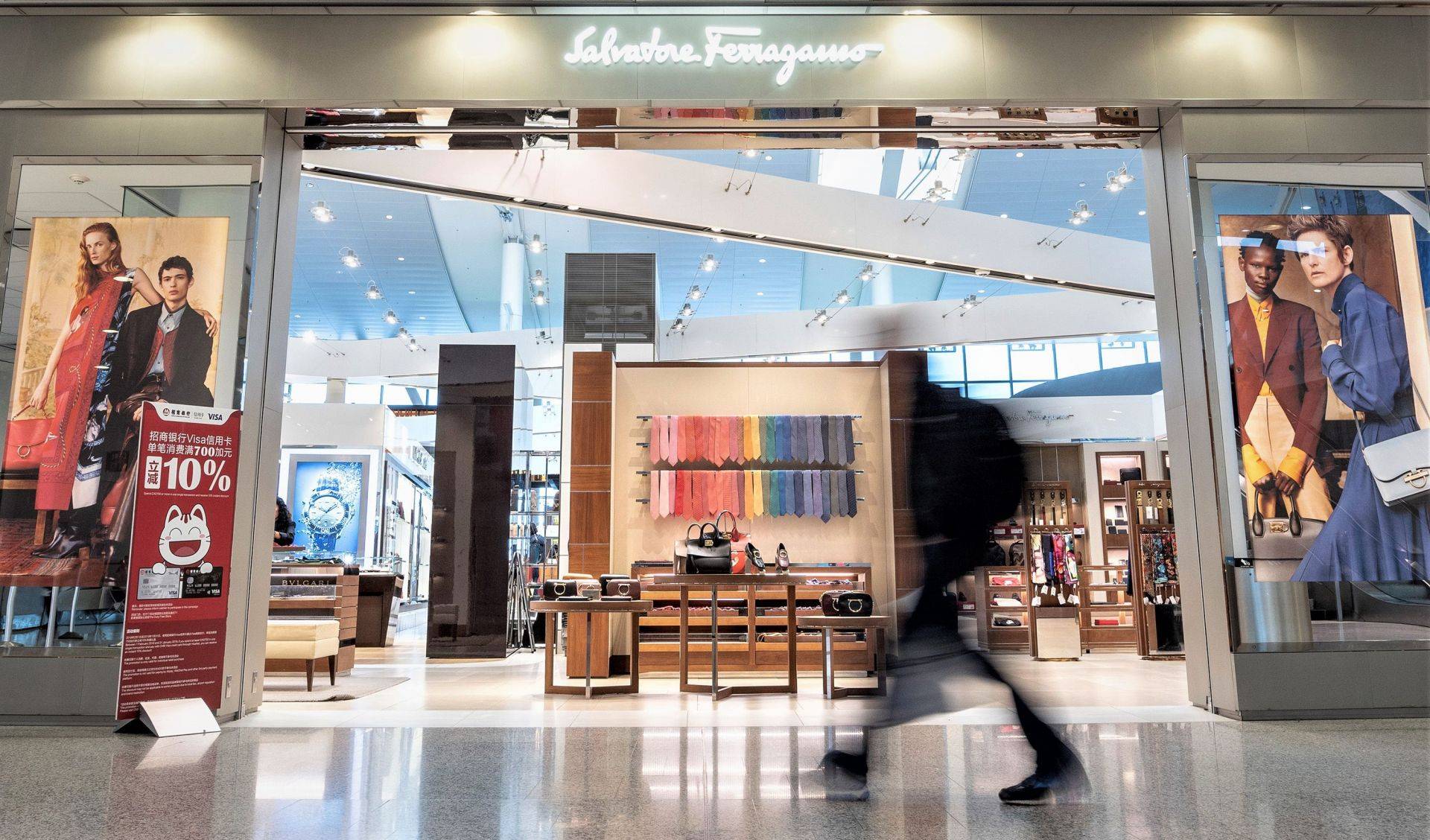 Toronto Pearson and Dufry strike new duty free agreement
Dufry and its Hudson Group division have been awarded a new eight-year duty free concession at Toronto Pearson International Airport, as The Moodie Davitt Report first reported in December.
The contract, effective from June 2022 through June 2030, strengthens the Dufry duty free presence in North America and extends its long-term partnership at a key airport location.
Importantly, the contract also includes a strategic Joint Management Committee (with the airport) dedicated to collectively growing the duty free business and "redefining the passenger experience".
"We are excited to deepen our commitment to Toronto Pearson International Airport with expanded and new retail concepts that modernise the travel experience for passengers," says Hudson Chief Executive Officer Roger Fordyce.
"The formation of the Joint Management Committee allows us the opportunity to partner closely with Greater Toronto Airports Authority to strengthen communities, advance economic growth, and most importantly, bring a Sense of Place to Toronto Pearson."
"As North America's second largest international airport, our future success hinges on remaining maniacally focused on putting our passengers at the centre of everything we do," says airport Vice President, Customer & Terminal Services Scott Collier.
"During the last five years, we have completely transformed our commercial offerings to be more reflective of our passengers needs and as a result our retail partners, most notably Dufry, have been rewarded with unprecedented growth.
"Looking forward to the next decade however, we need to elevate our game to be more agile, innovative, and consumer centric as we look to win over the next generation of consumers. Our new long-term partnership with Dufry affords both of us the opportunity to reimagine the retail experience at Toronto Pearson. We couldn't be more proud to partner with Dufry on this journey of profitable growth, innovation and inspiration."
Julián Díaz: "Our portfolio will bring next generation retail models, technological innovation and a strong focus on digital engagement"
With a current footprint of more than 50,000sq ft, Hudson/Dufry will expand the offering from 2022 under the new contract agreement. As part of Hudson/Dufry's redevelopment and expansion plans, they will introduce new brands and concepts, as well as digital technology.
"We are proud to be entrusted with the transformation of Toronto's retail experience, as our portfolio will bring next generation retail models, technological innovation and a strong focus on digital engagement," adds Dufry Group CEO Julián Díaz. "We consider this contract as further evidence of our commitment to expand duty free in North America."
Hudson/Dufry's development plans for Terminal 1, Terminal 3, International and Transborder will align with Toronto Pearson's terminal enhancement programme, which began in 2016.

Spotlight Series - January 2020