---
Hitting new heights with local wine
Heinemann Duty Free has long been a champion of the wine category in travel retail and has gone to impressive lengths to create an eye-catching promotion at Bologna Airport in partnership with Umberto Cesari. A one-of-a-kind 5m long barrel has been designed for Heinemann Italia and is as high as the ceiling of the Heinemann Duty Free shop at the airport. Inside the barrel passengers find a wine bar tasting area where they can explore Umberto Cesari's wines.
Heinemann Italia Category Manager Christoph Steenbock noted the particular importance of Umberto Cesari at the airport as a local wine brand, and the pleasing impact of the promotion. "We have seen a great deal of attention as well as a tremendous increase in sales from the giant wine barrel installation," he said.
Crucially, the campaign is visible well before travellers reach the store: Bologna Airport is running an advertising campaign highlighting the activation on screens around the landside area.
Taste of place: Umberto Cesari is among the bestsellers at Heinemann Duty Free Bologna and, says the retailer, is a symbol of the success of local products sold there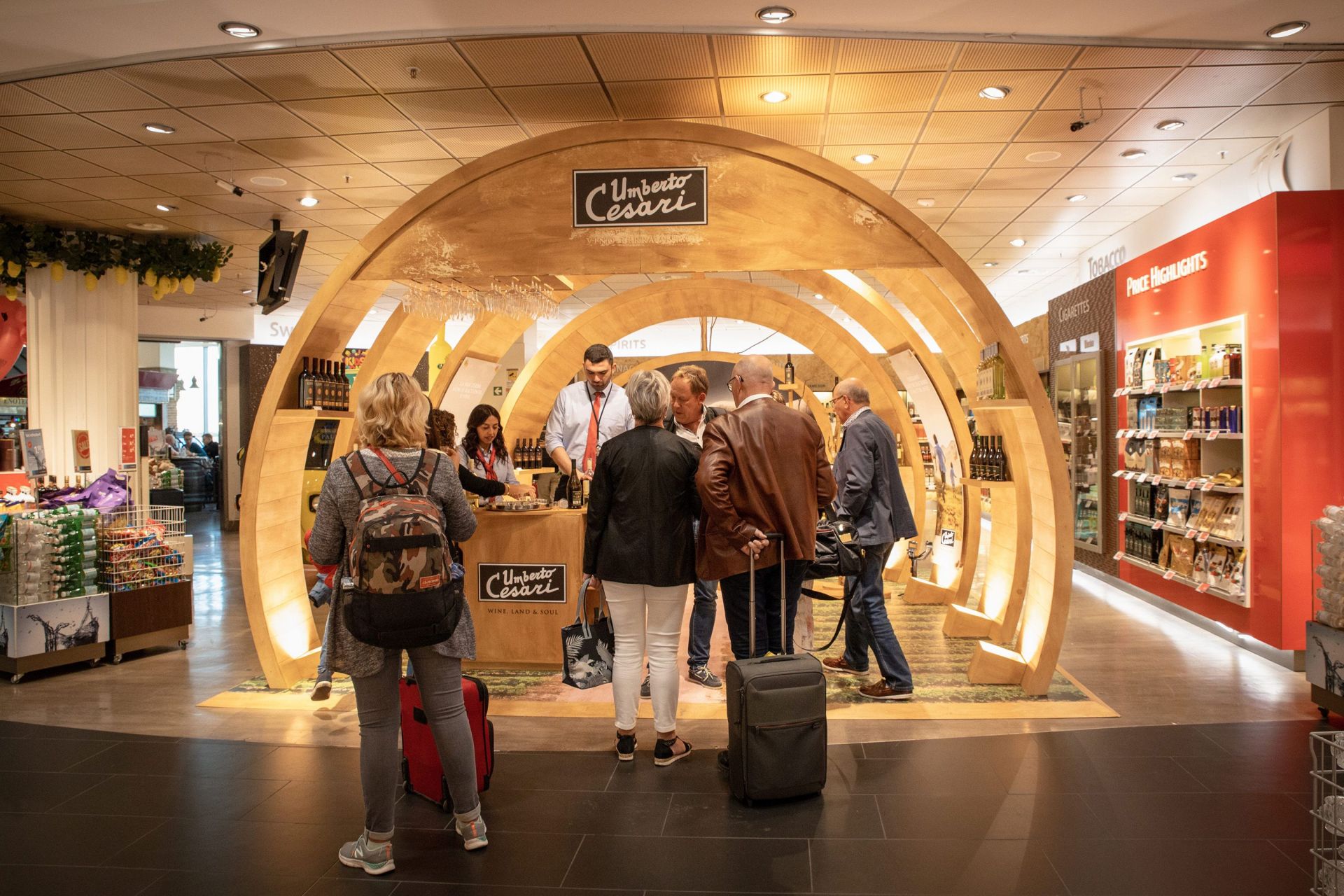 Over – or rather under – a barrel: A wine bar tasting area features inside the eye-catching installation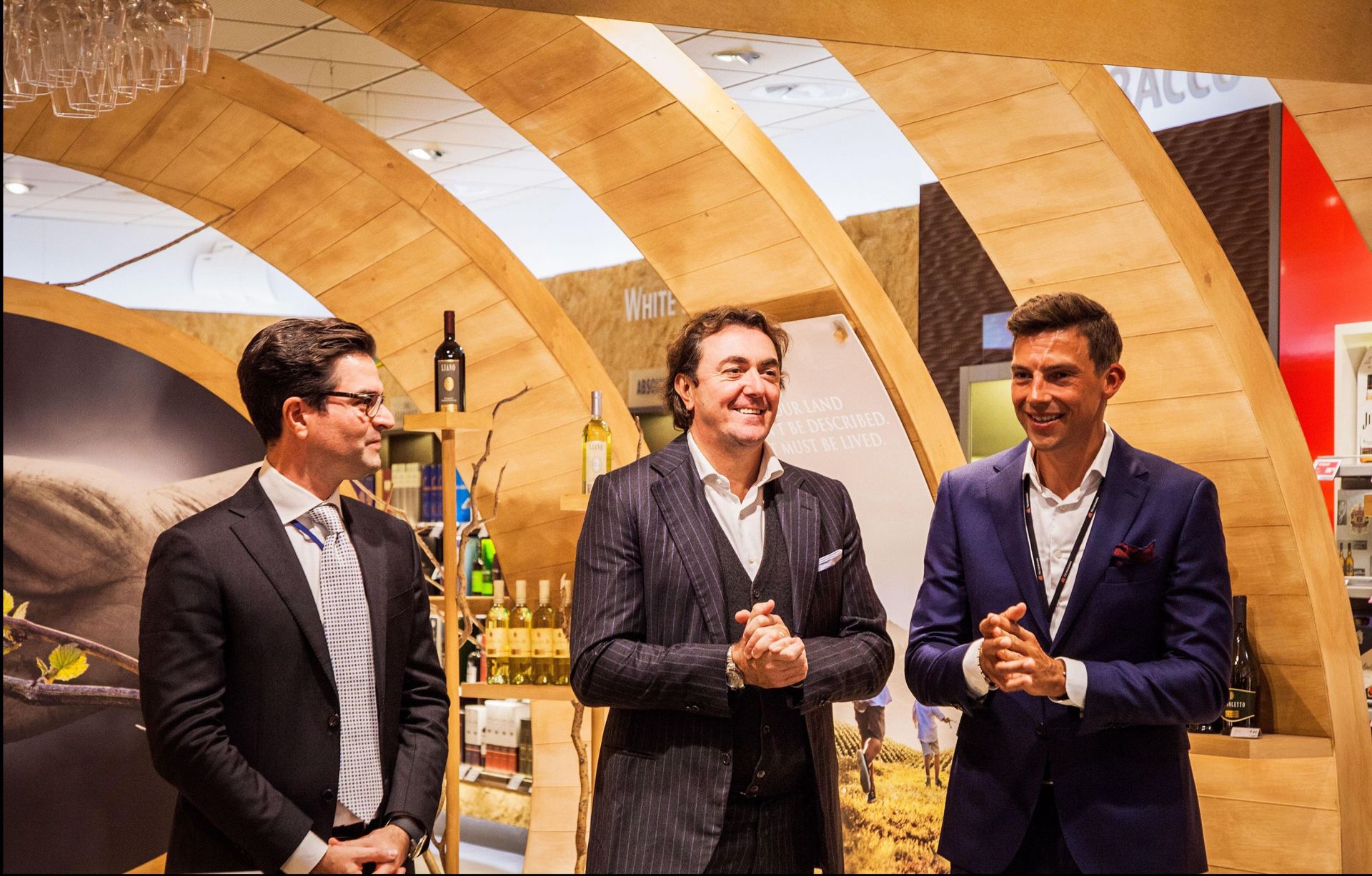 Championing a regional hero: From left to right, Bologna Airport Retail & Advertising Business Development Head Nicola Gualandi, Umberto Cesari Gianmaria Cesari and Heinemann Italia Managing Director Karl Niendorf celebrate the partnership

The Moodie Davitt eZine
Issue 272 | 26 November 2019
The Moodie Davitt eZine is published 20 times per year by The Moodie Davitt Report (Moodie International Ltd).

© All material is copyright and cannot be reproduced without the permission of the Publisher.
To find out more visit www.moodiedavittreport.com and to subscribe, please e-mail sinead@moodiedavittreport.com